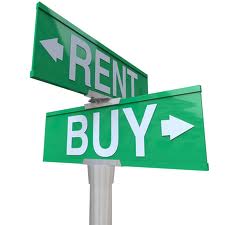 Even though years may have gone by since they last owned a home, losing a home to foreclosure has turned many people off to the whole process of buying a home. Dan Sullivan, a foreclosure prevention specialist in Pittsburgh, said he has seen people who have worked for five or six months with a mortgage officer, only to be turned down for a loan, according to nationalmortgagenews.
"Once the shock of the foreclosure and the move is over, they feel at ease with their current situation," he said. "They are happy with their landlords, and renting allows more freedom and less stress for them. I had one client say to me, 'I'll never own a rake again.'"
The Urban Institute's Housing Finance Policy Center found 19 million renters who had owned a home in the last 16 years, and 96 million renters who have not had a mortgage in that same period of time. Sullivan said it can take two to four years to rebuild their credit above 620, the typical threshold needed to obtain a mortgage.
Paying utility and credit card bills on time counts only on a normal credit report, as MHProNews understands. Lenders will obtain a mortgage credit report, and if the applicant lost a home to foreclosure in the past—i.e., was delinquent making payments in a timely fashion, as many were—that can cut the legs out from under their application. Foreclosure means there was a loss of an appreciating asset as well as economic stability.
Patricia Whitaker, of Innovative Housing Opportunities, an affordable housing developer, said "What we find is so many renters are paying more than 50% of their income for rent and are unable to save the sufficient down payment to even get into homeownership or get back into it," Whitaker said. "It's very difficult to get into the housing market with rising rents and so much of the household income going towards rent." ##
(Image credit: rentbuydirect)

Article submitted by Matthew J. Silver to Daily Business News-MHProNews.