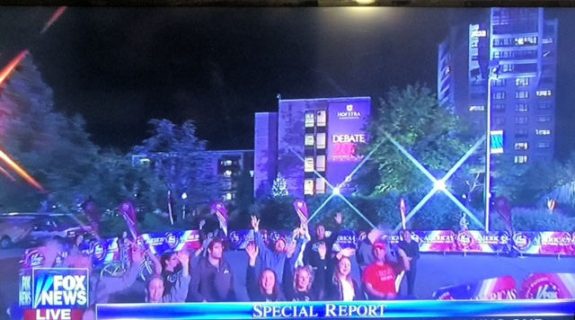 Democratic strategist and long-time Clinton ally, adviser and supporter – Doug Schoen says, that "Change and Corruption" should be key themes in the Clinton vs Trump debate. Schoen also stated that the pundit class may read the 'winner' differently than what the general public does, which may not be clearly understood until later in the week.
If 8 in 10 voters watch tonight's debate, as a recent poll suggests, that could mean that north of 100 million viewers will be tuning in. Most major networks and the cable news channels plan to carry the debate live.
Election Related Issues and Headlines from Various Media Sources
Washington, DC based The Hill: Trump vs. Clinton debate of the Century
Yahoo News – Pressure: Clinton Trump First Debate
World Tribune – No Ear Mics allowed for Moderators, But What About Candidates?
NYTimes – which endorsed Secretary Clinton – Debate, Audience Size Previews
Delco Times – Why Delco Thinks Trump will make America Safe Again
Fox News – Washington Mall Suspect in Custody, Turkish Immigrant
UK Daily Telegraph – Shooting suspect in Custody
CNN – Michelle Obama and George W. Bush Friendship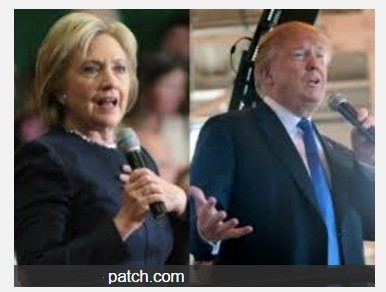 Bloomberg – Trump, Israeli PM Netanyahu discuss border fence, status of Jerusalem
Observer – Why the FBI investigation of Hillary Clinton was a sham
Washington Examiner – Dead People Voting?
Clinton-leaning Washington Post report: Trump heading toward victory, says Professor who correctly called races for past 30 years.
NYPost – If Hillary, Dems lose race, their party will be a long time in exile…
Breitbart – Obama's Immigration plan cost $28 Billion already
AP – High Stakes Showdown, Clinton vs Trump
UK DailyMail – Short Clinton wants special podium in debate with Trump
DC's The Hill – POTUS Obama used pseudonym in emailing with Hillary Clinton, he knew about private server
Fox – Clinton's estate tax plan 'stupid,' could devastate
LA Times Endorses Clinton, but warns Trump can win presidency
Previous election coverage by RC Williams, is linked here.  Once the post-debate video is available, MHProNews plans to post it. ##
(Image Credits are as shown.)

Submitted by L. A. 'Tony' Kovach do the Daily Business News, MHProNews-