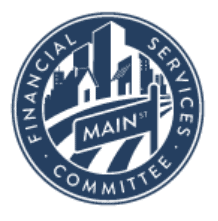 While the White House continues to claim that regulations coming from Dodd-Frank are not having an negative effect on community banks, credit union leaders, community bankers and small business owners are saying quite the opposite, according to fsc.gop.press.
A report from Bloomberg states mergers and acquisitions hit $18 billion last year, the highest number since 2009, and in nine of the ten biggest deals in 2016, banks selling themselves cited excessive regulatory burdens as the prompt to sell. Additionally, low interest rates are also cutting in to potential revenue streams, as MHProNews understands.
These regulatory forces that are pushing smaller banks into the arms of larger banks that have more assets, and therefore more bulk, can have a negative effect on local economies, said Bill Hickey of Sandler O'Neill. "They're the pillars in their communities," Hickey said of the lenders. "When a community bank goes away, that generally is not a good thing."
Jeff Davis, managing director at Mercer Capital, added, "Regulation has been a story of unintended consequences and bureaucrats rarely getting anything right."
Dodd-Frank is putting a dent in small banks, credit unions and the American dream of achieving financial independence. ##
(Image credit: fsc.gop.press–Financial Services Committee)

Article submitted by Matthew J Silver to Daily Business News-MHProNews.