"It's going to get worse, before it gets better."
–         Jim Reitzner, Asset Development Group (ADG).!
It's about the rule of law.
It's about laws that make good sense and were properly passed by the representatives of the people.
And the rule of law is going to be front and center with respect to the nation, and manufactured housing (MH) in the months ahead.
Who says?
Several MH industry, and national, voices.  Some examples.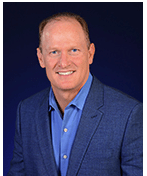 "The role of judges in the US is to rule on what laws apply and what they mean.  Only when laws are ambiguous should the meaning of the law be determined by sources outside the written law itself," said manufactured housing industry attorney, Kurt Kelley to MHProNews. "And when there is ambiguity, that source must only be from writings contemporaneous with the written law.  Seeking any other outside sources results in random results or results which are the product of a judge's biases.  The concept of a "Living Constitution" is an prescription for results that reflect whatever biases a judge has.  Predictability in the law is a prerequisite to predictable liberties and thriving commerce.
"Once again staying true to his campaign promises, President Trump just nominated Brett Kavanaugh as his pick to replace Justice Anthony Kennedy on the Supreme Court. It's an excellent choice — though the coming wave of fear-mongering may hide that fact for a while," the New York Post Editorial Board writes.
"Judge Kavanaugh, 53, is widely seen as one of the top legal minds of his generation — so much so that now-Justice Elena Kagan recruited him to teach at Harvard Law, where students across the spectrum rave about him," per that NY Post editorial.
"Judge Kavanaugh understands the proper role of the judiciary and will faithfully honor the Constitution. That's why I will lift heaven and Earth to see that he is confirmed," Sen. Orrin Hatch (R-UT) writes in the Washington Examiner. "He will be a strong, principled voice on the Supreme Court."
"The rule of law, and the supremacy of law over the arbitrary whims of individuals who happen to wield government power, was a profound concern for the founders who debated and developed the Constitution of the United States. For over two centuries, legal scholars have pointed to the primacy of the "rule of law" in the system of limited government and defined powers established by the Constitution, stating, for example: "The rule of law may be the most significant and influential accomplishment of Western constitutional thinking. The very meaning and structure of our Constitution embody this principle. Nowhere expressed yet evident throughout the Constitution, this bedrock concept is the first principle on which the American legal and political system was built."
–   Mark Weiss, J.D., President and CEO of the Manufactured Housing Association for Regulatory Reform (MHARR).
The Battle Over the Rule of Law
Needless to say, there are a range of voices that disagree.
That tension was dramatically showcased just minutes after the announcement of Judge Kavanaugh, when anti-Trump protesters were prepared to protest any nominee he would name.
Some of those protesters at the Supreme Court on Monday are reportedly politically aligned with forces that have ties to the MH Action, leftist protest group.
Behind So-Called "MH Resident Activists," MHAction's Kevin Borden, Anti- HUD Secretary Ben Carson, Manufactured Housing Industry Protests
Knowing that protests in front of the Supreme Court Building would draw cameras and headlines, it is part of the stage-crafted use of mainstream media. It raises a range of questions that will be explored in the days ahead.  The same points are true for the MH Action group, only on a far smaller scale.
Suffice it to say for now,
that however qualified Judge Kavanaugh may be,
and however important his being confirmed is for all business,
including the manufactured home industry's,
return to a rule of law — it will be strongly opposed.
Those opponents will be examined by MHProNews in the coming days.
Dependability, Certainty in Law Are Essential for Business, for Workers, and Commerce
Industry attorneys Weiss, Kelley plus those cited above all argue for a dependable rule of law, that is the bedrock of the authentically American system.  Certainty is one of the most common terms used by investors in manufactured housing.   Warren Buffett phrases it differently, at times – such as his point about an industry or business having a durable competitive advantage – but the point is similar.
How Warren Buffett Built Berkshire Hathaway Investment Empire, Infographic
Why are hundreds of billions of dollars pouring back into the United States? Yes, tax reform is an important part of the motivation.
But another key part is 'Regulatory Reform,' which President Donald J. Trump has himself touted repeatedly. Dependable, common sense regulations can harm or advance business, and thus harms or advances job creation too.
Regulatory reform is also a theme which MHARR and the National Federation of Independent Businesses (NFIB) have both been successfully arguing for in Washington.
While NFIB, which sources there have told the Daily Business News reportedly has a similar number of manufactured housing business members as MHI, and whose total numbers dwarf all of manufactured housing employment combined, MHARR is laser focused on regulations that have specifically harmed manufactured housing.
Weiss argues for enforcement of laws that could create millions of new manufactured home owners in the coming years.
The thrust of Weiss' thesis is enforcement of existing laws, especially at HUD, which is the prime federal regulator of manufactured homes.
Left, Right, Center?
The problem with activist judges is that they undermine the rule of law. They also undercut the proper role of the legislative branch, which alone is given authority in the Constitution to make new laws.
"Fear-mongering" is exactly what is already taking place, mostly by the political left, but also from some in the "never Trump" camp. For the left, the Supreme Court of the United States (SCOTUS) has been a useful tool to get or defend positions which on their face are found no where in the Constitution.
When now Justice Clarence Thomas was undergoing his confirmation hearings, he went thought a barrage of attacks which he called "a high-tech lynching."
Volunteer, family man, praised legal mind, and literarily an altar boy in his youth, Brett Kavanaugh could well face his own high-tech lynching.
It's the price some are paying to drain the swamp of what Weiss called the "deep state" efforts in Washington that have harmed our industry for well over a decade.
Home > Legal, Manufactured Housing, Manufactured Housing Industry Commentary, People, Politics, Reaction Media Report > The Importance for Businesses and Investors in Manufactured Housing for Selecting the Next Supreme Court Justice Predictability in law is the key to a prosperous Republic. Laws must be interpreted based on the language in them first and foremost.
Kelley's prior comments on this topic are linked above, while Weiss' new commentary are found at the link below.
"RESTORING THE RULE OF LAW TO MANUFACTURED HOUSING REGULATION" – MH Leader Call to Action
That's "News Through the Lens of Manufactured Homes, and Factory Built Housing." © Here, "We Provide, You Decide."  © ## (News, analysis, and commentary.)
Footnote 1: The expression by Jim Reitzner is a generic statement periodically used by that manufactured home industry professional that seems to fit this topic; but bit should not be construed as a direct quote by him given for this column.
(Third party images, and content are provided under fair use guidelines.) Related Reports, are linked below…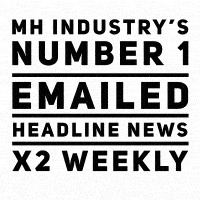 By L.A. "Tony" Kovach – Masthead commentary, for MHProNews.com.
Tony is the multiple award-winning managing member of LifeStyle Factory Homes, LLC, the parent company to MHProNews, and MHLivingNews.com.
Office 863-213-4090 |Connect on LinkedIn:
http://www.linkedin.com/in/latonykovach
Click here to sign up in 5 seconds for the manufactured home industry's leading – and still growing – emailed headline news updates.
Related Reports:
President Trump Spotlights Factory Home Builder in Speech, Proven Promotion, Support of Industry Advancement
Dog Whistles, as Epic Battle for Business Effecting Manufactured Housing, Others Looms
Two Great Laws Already on the Books NOW,  Can Unlock Billion$ Annually for Manufactured Housing Industry Businesse$, Investor$