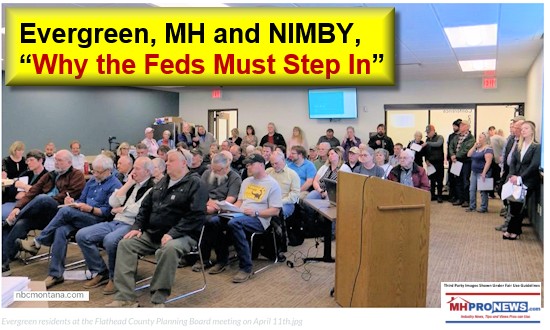 A HUD PD&R, and other third-party studies reveal that manufactured homes appreciate side-by-side with conventional housing.
There's been no new mobile homes built in the U.S. since June 15, 1976, the date construction on the first HUD Code manufactured homes formally began.
But you may not know those facts if you were one of dozens of residents who piled into a Montana town's meeting room.
According to NBC Montana, most of those residents where there to protest the development of a new 122 site manufactured community.
"A hung jury for the Flathead County Planning Board Wednesday night regarding a controversial mobile home [sic] development on West Evergreen Drive," per NBC Montana.

The 6 person jury was split, 3 voted against and 3 voted for the proposed West Evergreen Estates subdivision.
"More than 70 people turned out for the meeting from the surrounding vicinity to give testimony against it and a decision wasn't reached until past midnight," per the NBC affiliate.
"Residents gave public comment on how the proposed 122-lot mobile home [sic] park could potentially lower their property values, increase crime in the neighborhood and strain their already congested streets and schools," wrote Larisa Casillas.
"Who's going to pay for the loss in our property? We already have people who have their homes for sale, and the buyers will say, 'It's going to depend on whether the mobile home goes through, otherwise we don't want your property,'" said Virginia Feiker, an Evergreen resident.
"It's really going to be devastating to all of us what ends up happening," she added.
Anders' neighbor Chance Jeschke doesn't think it's a good idea. "Neighbors would like to see another type of development built on the vacant lot across from them, but they feel a trailer park may lower their property values," said Casillas.
"I was raised in a trailer, I don't have a stigma against it, but I just don't know if that's exactly what we need right here," said Jeschke, who has lived in his current home for 19 years.
The issue will now go before the County Board of Adjustment on May 1.
"…Hasn't done Jack Sh-t…"
A twenty-five year award winning veteran of a well known manufactured home industry operation lamented to the Daily Business News that the industry "hasn't done Jack Sh-t" to deal with the image issue.
Frank Rolfe, before going silent in the wakes or reported "encouragement" from 21st Mortgage Corp., complained that the Manufactured Housing Institute (MHI), the industry's self-proclaimed post production association routinely failed to deal with the challenge of bad news, and often ignored positive media reports beyond their own advertorials.
"I think that [Richard] Dick Jennison [MHI's President and CEO] wants to control the narrative with media. He's afraid to talk to the press, because he knows he can't control the narrative," a state association executive told MHProNews. 
Why the Feds Must Step In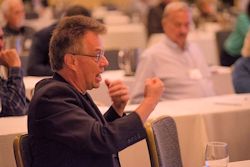 "This is the latest sign of a long pattern that costs America an estimated $2 trillion dollars annually in lost productivity," said published L.A. "Tony" Kovach (see linked YIMBY vs NIMBY, in related reports, linked further below).
"Every claim and concern voiced in these videos by locals has a fact-based third-party response that's been documented on MHLivingNews and MHProNews," Kovach said. "Call it bigotry or ignorance, but their thinking fits a textbook definition for prejudice. This is why the Feds must step in, just as they did in the 1950s and 1960s on school and racial issues. Access to affordable housing is a right, part of the dream and promise of America.  Which of those residents would want to have their access to ownership denied in a similar fashion?"
He pointed out that the homes across the street have roof pitches that looked very much like those found on lower cost, entry-level manufactured homes. The award winning industry professional explained that HUD arguably had the jurisdiction to act in cases like this.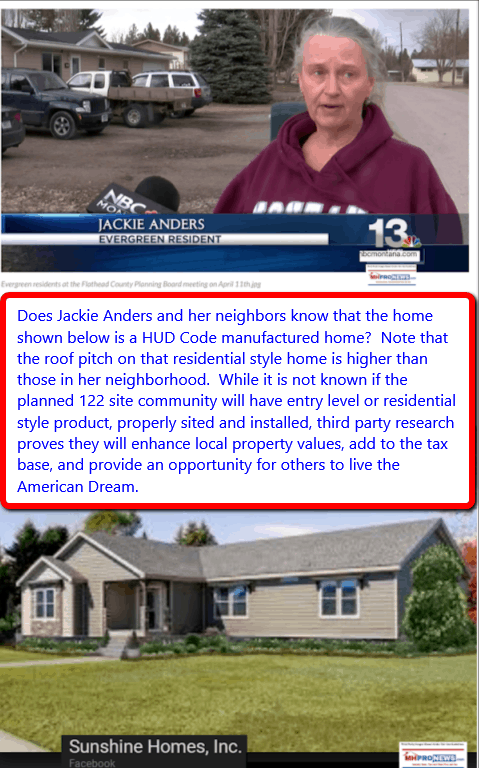 But beyond legal force, there ought to be a sustained educational effort. "Understanding that this costs them money not to do it, plus denies honest economic development, there are many reasons to do this kind of project."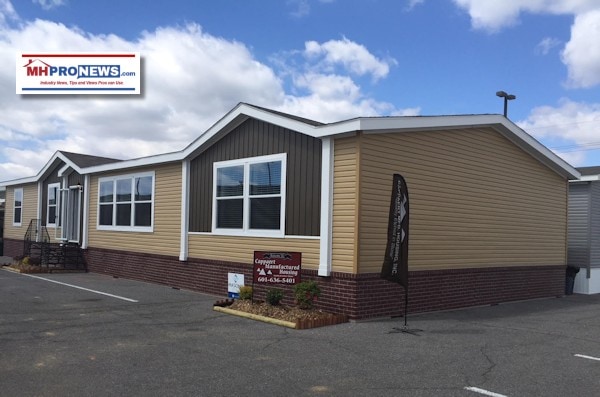 "Manufactured home professionals are routinely honorable people. Manufactured home residents aren't criminals whose kids are to be shunned in school. Change the story from NIMBY to race, and these people would be labeled bigots," he said, adding "But this isn't about name calling. It's about action. This will cost their tax base if it isn't advanced.  It will cost people who need or want a manufactured home an opportunity to build equity. Presuming the developer does what so many want, and execute on this project properly, it would raise their property values." 
"Many benefit if it is done properly, and the very ones protesting, plus many others are the losers if it isn't advanced," Kovach said.
Where is MHI?
When will MHI routinely begin to act to engage on issues like this one?
When will state and local officials realize that it often costs them money, because they have to create subsidized rental housing?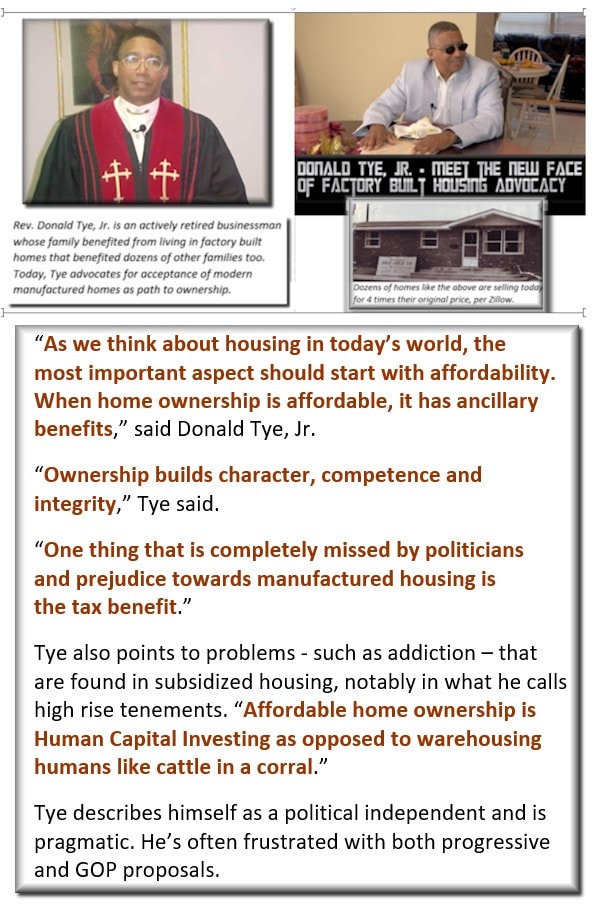 And when will HUD and federal officials enforce the laws and rulings that could create more economic development and opportunities in towns like this from coast-to-coast? ## (News, analysis, and commentary.)
(Third party images are provided under fair use guidelines.)
Related Reports

:
YIMBY vs. NIMBY, Obama Admin Concept Could Unlock $1.95 Trillion Annually, HUD & MH Impact
"Some had lower rates of crime than you would expect, because they had pride of ownership and the shared backgrounds of residents." – Researcher William P. McCarty Homeowners love them. Affordable housing advocates laud them. Municipal planners approve them.
To sign up in seconds for our industry leading emailed news updates, click here.
To provide a News Tips and/or Commentary, click the link to the left. Please note if comments are on-or-off the record, thank you.
Marketing, Web, Video, Consulting, Recruiting and Training Resources

Submitted by Soheyla Kovach to the Daily Business News for MHProNews.com.
Soheyla is a managing member of LifeStyle Factory Homes, LLC, the parent company to MHProNews, and MHLivingNews.com.