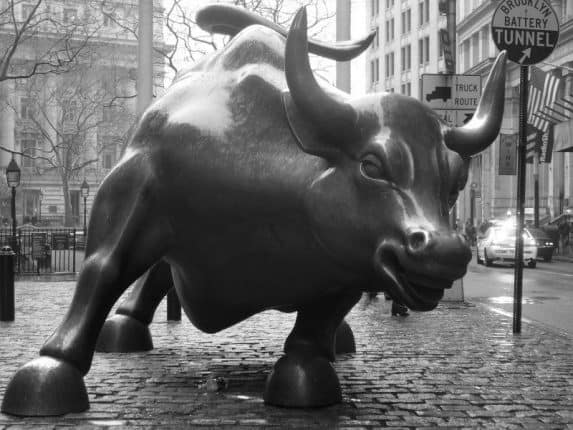 Positive news from the housing market helped move stocks ahead Wednesday with the Dow closing nearly 100 points higher. The latest National Association of Home Builder's index revealed a confidence level for the single family housing market not seen since 2007. The index is still half of what signals a healthy market. Also Wednesday a Federal Reserve report showed that industrial production rose .4 percent in December, slightly below expectations, while capacity utilization rose to 78.1 percent, in line with economist expectations. The Yahoo Finance Manufactured Housing Composite also added more than three percent. Among those stocks adding value were Allied Management Group, up $1.14 (1.16 percent) to $99.17. Clayton Homes, Vanderbilt Mortgage and Finance, as well as MH home-building, lending and other housing suppliers parent company Berkshire Hathaway closed up $1,265 (1.08 percent) to 118,215. Cavco ended up $1.42 (3.43 percent) to $42.77. Drew Industries ended the day up .33 cents (1.34 percent) to $25.00. Equity Lifestyle Properties added .12 cents (.18 percent) to arrive at $66.35. Patrick Industries added .54 cents (9.64 percent making it the day's biggest gainer by percentage) to $6.14. Skyline Corp. added .28 (5.38 percent) to arrive at $5.48 a share. Sun Communities added .08 cents (.21 percent) to $37.78. Third Avenue Value Fund added .45 cents (1.07 percent) to $42.35. Universal Forest Products (look for a story tomorrow) added $1.21 (3.69 percent) to $34.02. UMH Properties added .14 cents. (1.53 percent) to end the day at $9.32 a share.
The only watched stock ending the day down was Walker Dunlop, down .01 cent (.08 percent) to $12.07 a share.
Champion, Deer Valley, Liberty, Nobility and Palm Harbor Homes remained unchanged.
(Image Credit: Eric Miller)