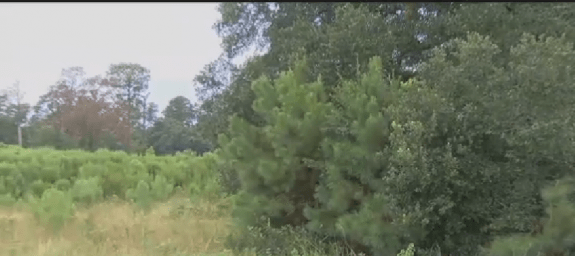 Updating an MHProNews post from July 15, 2016, regarding the development of a new manufactured home community (MHC) in Calcasieu County, Louisiana, neighbors gathered Thurs. night, Aug. 11 who are opposed to the project. The Calcasieu Parish Police Jury Planning and Zoning Committee meeting Tue., Aug. 16 will discuss changing the zoning from agricultural to manufactured home.
Even though the number of home sites has been reduced from 987 to 680 by the developers, Jimmy Cureton and Lynn Bridges, reports kslatv, neighbors raised concerns about the excess traffic and ensuing safety issues. One of the 25 who showed up for the meeting said there are already enough accidents at a nearby intersection, and this will increase that number.
Charlotte Waymire, who organized the meeting, said, "It's in the worst possible place. Located where it is on Goodman Road, it's completely landlocked by water on three sides and the interstate on the fourth. There's only one way in and out."
Cureton and Bridges said by decreasing the number of homes they will give the community more of the aesthetic of a golf curse, and are willing to set aside enough land for a public park if the parish will be willing to maintain it. They plan to build the community in stages.
As MHProNews posted Dec. 25, 2013, South Africa's Sasol Ltd. is building an ethane cracker and gas-to-liquid facility near Sulphur, LA, which is just west of Lake Charles, in Calcasieu County. The construction is requiring 54,000 workers to prepare for the 4,000 employees that will operate the facility, no doubt creating a need for more housing. ##
(Editor's Note: for a similar issue in Texas, click here. To learn the thoughts on MH Community owner and developer, Scott Roberts, on what his experience is in getting zoning approvals, click here.)
(Photo credit: kslatv–proposed site of new manufactured home community)

Article submitted by Matthew J Silver to Daily Business News-MHProNews.