Every savvy marketer knows that your choice of words matter. Any thinking, successful sales pro should knows that too. It stands to reason that management should also be aware of that reality.  Sadly, we see widespread evidence that much if not most of MH fails to grasp a truth uttered by no less a figure than real estate and manufactured home community mogul, Sam Zell.
"Pencil head, it's not a trailer park." – Sam Zell
Let's press on and say, when an MH pro calls our industry's homes "mobile homes," they are making a mistake. Yet across the spectrum, we see players of all sizes make the same excuse the media often does.  'People say mobile homes, a number of my customers say 'trailer house,' why should I correct my customers?  Why shouldn't I just go with the flow?'
Because words matter.  Facts matter.  Image matters.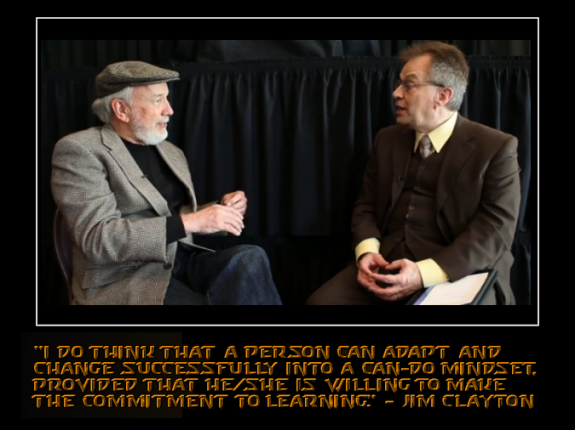 When we do out Inside MH Road Show, we often have home owners who struggle with that same issue.  They tell us off camera, they 'don't want to be known as "trailer trash."'
Ok. Then correct your usage of words. We in MH ought to support and lead that effort.
There are people with weak will and weak minds.  I trust that doesn't include you, because only those looking to advance – which requires will and intellect – are going to read this.
Before we start an interview, I routinely chat with the person that will be on camera with me as the videographer is setting up. One day, a man was saying mobile home this, mobile home that.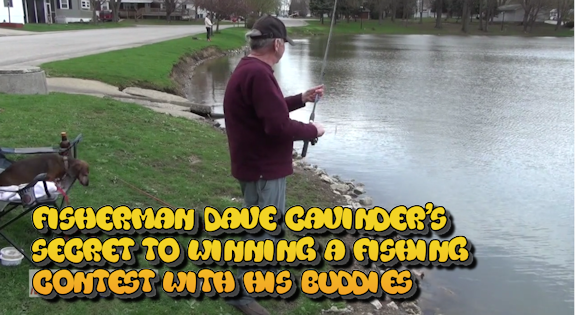 I asked him (Dave) a question. If you had to sell your home, which do you think would bring you more money?  Calling your residence a
Trailer house
Mobile home or
Manufactured home?
For virtually all of the interview, that man who spent his whole life saying mobile home began to say, Manufactured Home. By the way, the interview was delightful, a real hoot!  Check it out, linked here.
There is a code difference, which means there is a legal difference, with a manufactured home.  We have built no mobile homes in the U.S. since June 15, 1976. You Don't have to sacrifice SEO to use the right terminology! When you elevate our industry, your lift location and your self up when you properly say 'manufactured home.'  The short version?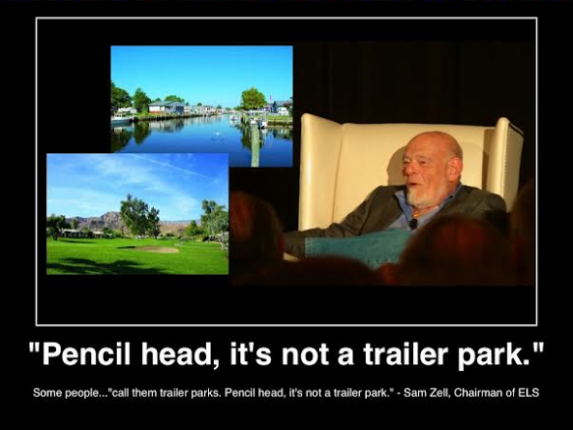 "Pencil head, it's not a trailer park." – Sam Zell, Chairman, ELS
Attend one of our upcoming marketing and sales seminars, New York is up next.  If your team needs a speaker or trainer, discover why we get such high ratings from those who work with us.  If the bottom line matters, and it does, you'll be glad you did. ##