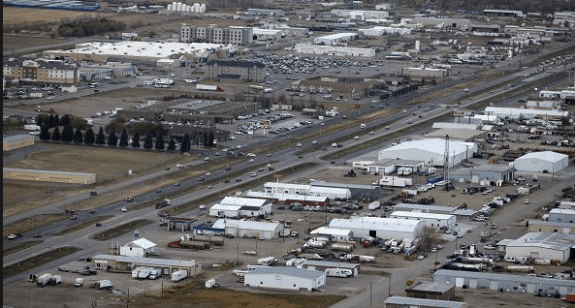 In a case that dates back to 2014, Williams County, North Dakota officials have re-instituted a $1.2 million fine against Western Petroleum LLC and its parent company, Pilot Thomas Logistics.
According to the Williston Herald, the fine is a result of failing to pay fees and comply with zoning regulations while it was operating company housing several years ago, including modular homes and RV's.
County commissioners voted unanimously to levy the fine on January 16th, and the amount levies a $1,000 fine per day for each day that the company has failed to pay fees for non-renewal of a conditional use permit, being out of compliance with zoning regulations and operating temporary housing.
Back in 2014, the county commission imposed a $29.6 million fine against Western Petroleum after officials discovered the lapses. That fine was calculated by determining how many days each unit had been out of compliance, at a rate of $1,000 per day.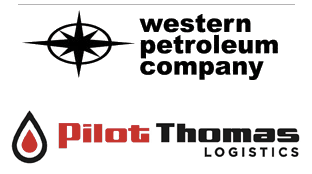 In response, the company filed suit in district court, where a judge upheld the fine. Attorneys then appealed the decision to the state supreme court, which ruled that the amount was calculated improperly.
In the appeals court opinion, the fine can be assessed daily against a site, and cannot be based on the number of residential units present.
An attorney for Pilot Thomas Logistics pointed out that the company has also filed a suit in federal court, and a judge has issued an injunction as the case progresses through the court system.
"It's our contention that any action by this board would be in violation of a federal court order," said Andrew Shedlock after recommending that the commission wait to decide on fines.
Commission chairman David Montgomery disagrees, and says the fines are unrelated to the case, as they were levied before the company took the issue to court.
"These fees were imposed and were not paid," said Montgomery.
Daily Business News writer Matthew J. Silver has covered manufactured and modular housing activity in North Dakota extensively, including temporary modular housing being restricted in the Bakken oilfield. That story is linked here.
Trump Makes Moves on Keystone XL, Dakota Access Pipelines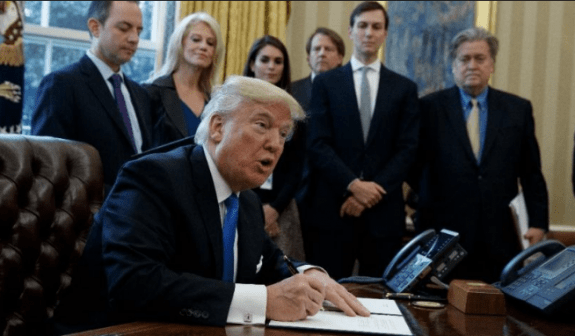 President Donald Trump took executive action yesterday, signing orders to advance both the Keystone XL and Dakota access pipelines, reversing Obama Administration actions to stop them.
According to CNBC, the orders will make it easier for TransCanada to construct the Keystone XL pipeline and for Energy Transfer Partners to build the final uncompleted portion of the Dakota Access pipeline.
"The executive actions are subject to terms and conditions to be negotiated by the United States," said President Trump. ##
(Image credits are as shown above.)

Submitted by RC Williams to the Daily Business News for MHProNews.