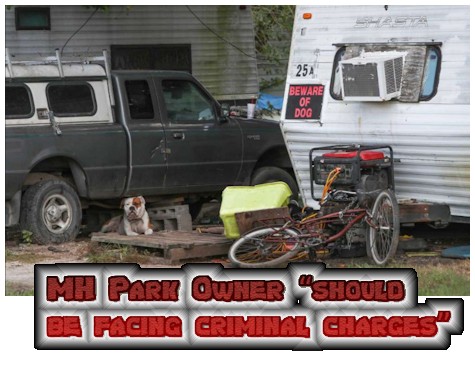 Most manufactured home communities are run by owners and professionals who care about their residents, the conditions at their location(s) as well as the look and safety of their property.  But when a community operator runs their location like the proverbial "trailer park," it's bad for residents and impacts the image of the industry at large.
That harm doesn't sit well with most professionals in the industry.
"I become incensed when I see examples of the absolute worse type of landlord," said Richard Nodel, owner of Nodel Parks, an operation that spans 10 states and some 7000 home sites.
Nodel was speaking about McCartney's Mobile Home Park, owned and operated by Baytown City Councilman David McCartney.
Mike Snyder, writing for the HoustonChronicle described the property this way, "Trash lay everywhere. Water stood in huge ruts and holes, inviting mosquitoes. Most of the mobile homes were in sad shape: peeling siding, holes in walls or ceilings, rusty air conditioners sagging from windows. A tangle of extension cords connected two homes to a generator. An electrical box stood open, its metal casing dismembered."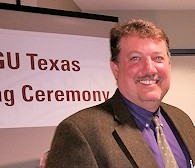 "Stories like this are the kind of thing that generally helps cast such a negative light on our industry," said Karl Radde, President & GM, of Southern Comfort Homes, in Bryan, TX. "It is very hard for me to advocate for manufactured housing when not only do I have to overcome the typical negative stereotyping of our product, but also stories such as this."
Radde has served as the past Chairman of the Texas Manufactured Housing Association and is currently the Chairman of the National Retailers Council with the Manufactured Housing Institute (MHI).  "At the end of the day it takes everyone working together to better the situation, and that must include reasonable, fair and balanced regulations by cities and towns, and not the trend to have outright bans on all manufactured housing," Radde explained.  "Our product is a good one and I for one will do all I can to promote it."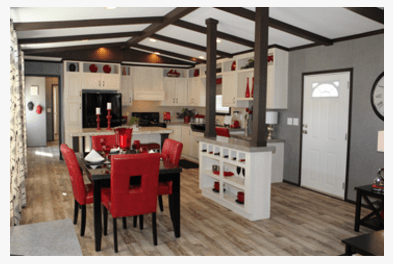 Houston's Channel 2 TV did a report on the property just days before, and filed the video report shown below.
Baytown's city manager, Rick Davis, told Channel 2 that "We have no intention of continuing any condition that presents a danger to health and safety." But in fact, the condition has persisted for years, according to health records.  The location has been operating without a permit for years.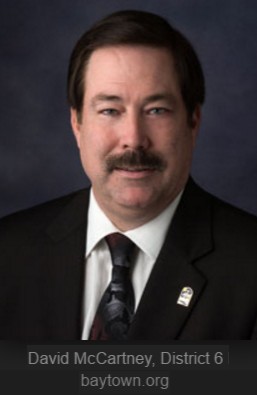 "Maybe I'm a little too compassionate with people. I have a hard time throwing a long-term resident out on the street," McCartney said. The councilman has owned the property for some 15 years. It's pending a sale, with a national retailer in line to redevelope half the nearly 3-acre parcel at 1306 N. Alexander, with the other half also reportedly under contract too.
Nodel told MHProNews, "These are people that prey on the poor and powerless members of their community. It's obvious this guy has been able to keep the property open only because of his position in the city."
"I just want people to know we're trying to do everything we can with that property so it fits in with the community, so that in the long run, they'll be glad I did what I did," McCartney said.
McCartney reportedly owns other property in the area, so McCartney's Mobile Home Park isn't his only investment.

MHProNews reached out to the TMHA for comments, which had not responded as of the time this story was published.  But in the past, the TMHA has stated they are not in the business of protecting bad actors.  Members of that and other manufactured housing associations commit to professional and ethical standards. Most, like Nodel and Radde, aren't at all happy with this type of conduct towards residents; nor about the black eye it gives to hard-working owners and professionals in the manufactured home industry.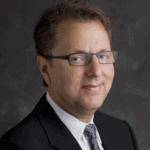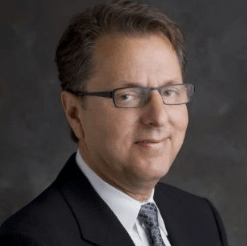 "Having done business in many small Texas towns like Baytown," Nodel stated, "I can tell you that the "good ole boy" system is still in effect. If it were you of me, we would not be getting away with it. Whether it is a MHC, rental home or apartment building, property owners like this should be facing criminal charges."  ##
(Image credits as shown above.)
(Editor's Note: Matthew Silver is taking some much needed and well-earned time off, and L. A. "Tony" Kovach will be helping fill the Daily Business News role in the interim).

Article submitted by, L. A. 'Tony' Kovach, for Daily Business News, MHProNews.com.