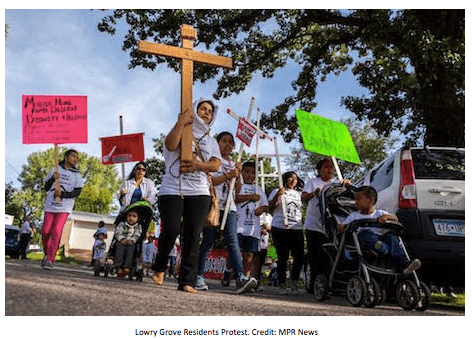 In a story that the Daily Business News originally covered in September, residents at the Lowry Grove Mobile Home Park in St. Anthony, Minnesota have received news that the deadline for closing the community has been pushed from March 15 to June 30, 2017, the end of the school year.
Per MPR News, word came late in the afternoon on December 22nd, when acquirer The Village LLC announced that it had moved the closure date.
The company purchased the community in June with plans to redevelop it into a mix of apartment buildings and townhouses, which would require approximately 90 households to relocate.
A group of Lowry Grove residents sued in September to block the sale of the property, testing a state law that residents had 45 days to match an offer made on the property. Homeowners partnered with Aeon Management, a Minneapolis based non-profit management company, to make a matching $6 million offer on June 10, the day of the deadline.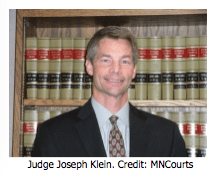 The offer was rejected; the residents sued, and Judge Joseph R. Klein ruled against the residents, writing in part that the statute "…does not grant them an unfettered ability to purchase the park [sic]. They were not deprived on that right because it was never, in fact, granted to them."
According to MPR News, residents also filed complaints with the Department of Housing and Urban Development (HUD) under the Fair Housing Act, contesting the sale.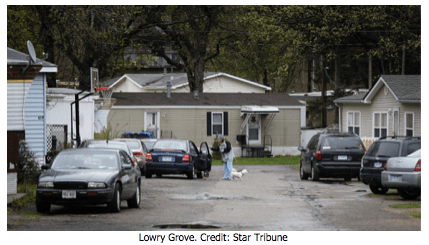 Even though the HUD investigation continues, many residents have still opted to leave the community, with about one-third moving or making plans to move.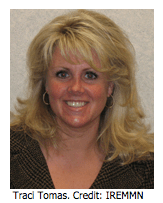 For those who remain, and have children in the St. Anthony-New Brighton School District, the extended deadline brings some welcome relief.
"During our ongoing conversations with the school district about options to ensure school age children would be able to complete the school year without changing schools, we learned it would be even more beneficial to allow them to remain in their homes through the end of the school year," said Traci Tomas, vice president of The Village.
"We offered to delay the park [sic] closure three months as a way of easing the impact the closure will have on the residents and their children. I am proud that open lines of communication led to this agreement with the residents." ##
(Image credits are as shown above.)

Submitted by RC Williams to the Daily Business News for MHProNews.