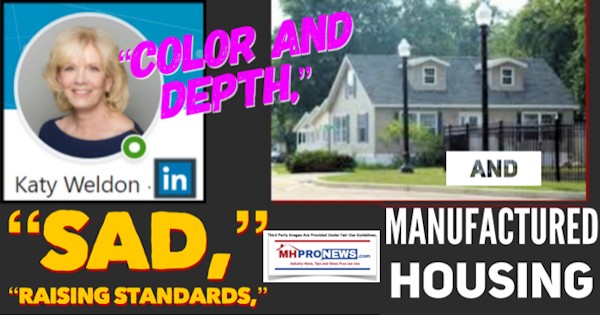 The comment was one of the recent direct messages via LinkedIn – meaning, a privately sent comment – from a company president in a non-MHARR member firm. "Excellent coverage on the dc pr from the dr at hud! Much success to you. You bring color and depth to our industry." It was a reference to our extensive coverage of the Innovative Housing Showcase (IHS2019) on the National Mall in Washington, D.C.
A very different publicly posted comment reads as follows: "Thank you Tony for presenting this! As a consultant to this industry since 1995, I too have been in focus groups and listened to home owners talking about the issues and disappointments. The industry as a whole is way too purchase/bean counting controlled and less quality and customer satisfaction concerned…..sad!" – Katy Weldon, Design Consultant for Developers and Contractors.
As a notice to new readers, MHProNews often turns quoted text bold and brown to make it pop, but otherwise leaves the copy as submitted, typos and all. That disclaimer noted, the above from Weldon was in response to the recent report, which can be accessed via the linked text-image box below.
Ongoing MH Headwinds – Angry Manufactured Home Residents, Understanding the Manufactured Housing Industry Dilemma Through Their Eyes
In response, our publisher – L. A. 'Tony' Kovach told Weldon, "Katy, kudos for having the courage to say that publicly. Too many are fearful of speaking the truth out loud these days, where MH's version of Big Brother might see it. But lest we forget, MHI's prior president said something similar in his exit message to the industry. Thanks again, MHI's former president's comments are Linked below."
" During my time at MHI, I was often asked the same question, "What must happen for business to return – for manufactured housing to begin growing again? " My stock answer would usually start with 'financing' and end with a general comment about the need to bring 'value' to our customers."
https://www.manufacturedhomelivingnews.com/former-manufactured-housing-institute-president-manufactured-home-owners-urban-institute-and-you/
Weldon responded later to the former MHI's president's comments with, "What a statement! I read the entire thing. If only those ideals were adopted industry wide and nation wide. Mr. Stinebert is right on! Rather than lowering quality and building a cheaper product….raise your standards and marketing practices.
Stop asking " how much will it cost us?" And instead ask " what is the profit in doing this?" The market is huge for what manufactured housing can produce, and I have seen first hand the overwhelming positive response to quality manufactured homes. Two of the homes I helped design and furnish won national awards for 2017 & 2018. The public is waiting!!!!!" In addition to the point Weldon made, Stinebert stressed that customers satisfaction and the value proposition to customers must be a top concern.
There is a method to what some might deem madness on MHLivingNews and on MHProNews to challenge the powers-that-be and the status quo.
But it ought to be self-evident that when the manufactured home industry is now in its 8th straight month of year-over-year declines in new home sales, production, and shipments, that something is going wrong.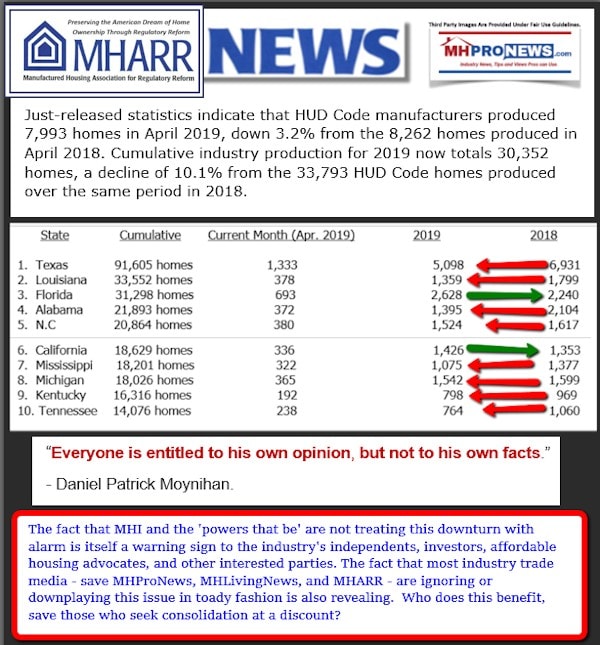 Just last week, a housing economist said that 'millions of housing units are needed. With the need so great, why is manufactured housing performing so far below its historic norms?
RE Focused Economist Says, 'Millions of Housing Units' Needed
The Omaha-Knoxville-Arlington axis say they are the industry's leaders. Okay, then for them and their 'amen corner' to keep singing as if it was all sunshine and roses in MHVille is arguably the true madness.
Let's note anew that quoting a source doesn't mean that we agree on everything, or even on every nuance of that quote. Quotes reflect the statement of the person or organization who shared it. Quotes are cited to gain perspective.
The causes of manufactured housing's downturn are numerous. Not everything is the direct result of some specific action taken by a player in the Omaha-Knoxville-Arlington axis.
That said, many issues can be traced directly back to the 'axis' and their allies. Further, their failure to dive into – and correct – the problems that residents or others raise only leaves the industry with a tarnished and all too commonly undefended image.
12 Industry Professionals Could Reverse the Industry Downturn in 30 Days
Frankly 2 people could reverse the long-manufactured home industry downtown.
But let's be broader minded. If a relatively small group of vertically integrated firms plus some major community operators decided 9 months ago to cut back on new home orders, that would result in a commensurate industry downturn.
Recall that last year, MHProNews reported a tip that was later confirmed in the fall of 2018 that Clayton Homes was going to cut back on their inventory levels? Given that roughly half of the industry's production and sales are Clayton product, that alone could account for much of the downturn.
But the reverse is also true. Taking the proper steps, a relatively small number of firms could reverse the industry's fortunes rapidly.
There has been a change at the helm of two major industry players. We will focus in the days ahead on some variations that could help or harm the industry's fortunes.
That's this Monday, Monday's first look at "News Through the Lens of Manufactured Homes, and Factory-Built Housing," © where "We Provide, You Decide." © ## (News, analysis, and commentary.)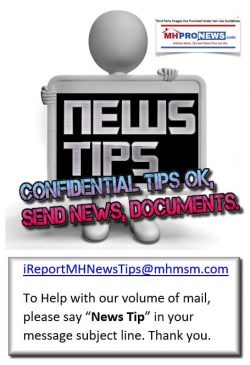 NOTICE: You can get our 'read-hot' industry-leading emailed headline news updates, at this link here. You can join the scores who follow us on Twitter at this link. Connect on LinkedIn here.

NOTICE 2: Readers have periodically reported that they are getting a better experience when reading MHProNews on the Microsoft Edge, or Apple Safari browser than with Google's Chrome browser. Chrome reportedly manipulates the content of a page more than the other two browsers do.
(Related Reports are further below. Third-party images and content are provided under fair use guidelines.)
1) To sign up in seconds for our MH Industry leading emailed news updates, click here.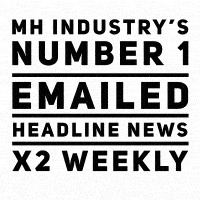 2) To pro-vide a News Tips and/or Commentary, click the link to the left. Please note if comments are on-or-off the record, thank you.
3) Marketing, Web, Video, Consulting, Recruiting and Training Re-sources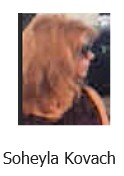 Submitted by Soheyla Kovach to the Daily Business News for MHProNews.com. Soheyla is a managing member of LifeStyle Factory Homes, LLC, the parent company to MHProNews, and MHLivingNews.com.
Related Reports

:
You can

click on the image/text boxes

to learn more about that topic.
We've done several serious reports in the last year or so that look deeper behind the often dark curtain to understand why manufactured homes – along with the mobile homes and trailer houses that preceded them – are so misunderstood. Today will be a bit different.
Manufactured Housing Professionals, HUD Secretary Ben Carson, Must Promote These Two Words
Prosperity Now, Nonprofits Sustain John Oliver's "Mobile Homes" Video in Their Reports
The text that follows has one edit, Manufactured Housing Institute (MHI) Joe Stegmayer's name was misspelled, and we've edited in links to other reports that we've published that HUD Secretary Carson's comments confirmed. Those links have an * at the end of that hotlink. Otherwise, the text is as shown.
Imagine for the new few minutes that you are a detective trying to solve a mystery. Detectives look for clues and examine evidence. Investigators ought to be objective. Like a doctor seeking the cause for an ailment, there are tests, results, facts, and reason that should to be the drivers for solving any puzzle.
" Let's make sure people understand what's available," said HUD Secretary Ben Carson about affordable housing, as he spotlighted manufactured homes as a key part of the Innovations in Housing display on the National Mall in Washington, D.C. " You can get one of these manufactured houses, for instance, for 30 percent less, and they are very, very resilient.
It's been more than ten years since Congress enacted the Housing and Economic Recovery Act of 2008 (HERA) and its "Duty to Serve Underserved Markets" (DTS) mandate. DTS directs both Fannie Mae and Freddie Mac to "develop loan products and flexible underwriting guidelines to facilitate a secondary market for mortgages on manufactured homes for very low, low and moderate-income families."
Washington, D.C., May 15, 2019 – With manufactured housing producers, retailers and communities offering their best homes (and related consumer protection) ever, and in light of the failure of the ostensible representation of the industry's post-production sector to fully and effectively advance the marketing, consumer financing and, most importantly, the full acceptance of federally-regulated manufactured housing as the nation's premiere source of non-subsidized affordable housing and homeownership, the Manufactured Housing Association for Regulatory Reform (MHARR) has launched a new project and initiative to fight selected, especially egregious instances of discriminatory and exclusionary zoning targeting manufactured housing and manufactured housing consumers.