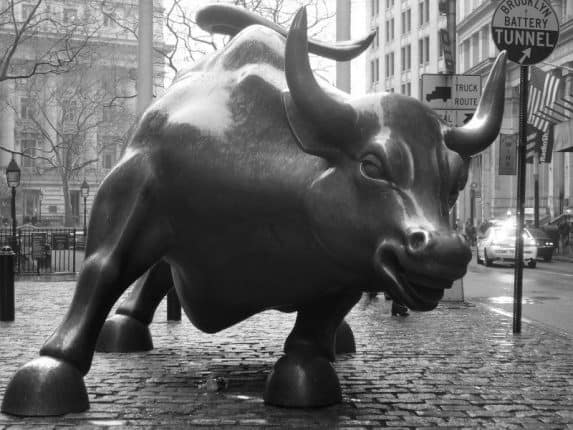 Santa Claus arrived on Wall Street today on the last trading day before the Christmas holiday, adding more than one percent to the down, nine to the S&P and 19 to the Nasdaq. The Yahoo Finance Manufactured Housing Composite Index did not mirror the broader averages, however and ended the day down more than eight percent. Several stocks triggered email alerts today including Universal Forest Products, down 1.6 percent mid-day and closing at $30.67, down 2.32 percent. Skyline Corp was listed on the Wall Street Journal's Market Watch as one of the day's biggest decliners closing at $4.41, down 5.97 percent. Walker Dunlop also lost ground, erasing .15 cents a share (1.19 percent) to close at $12.45. What may seem like a financial lump of coal, however looks better in respect to individual stocks, many of which ended the trading day higher.
Gainers for the trading day included Allied Management Group, up .57 cents (.59 percent) to close at $96.74. Clayton Homes, Vanderbilt Mortgage and Finance, as well as MH home-building, lending and other housing suppliers parent company Berkshire Hathaway added $1,280 (1.11 percent) to close at $116,530. Deer valley added .09 cents (17.65 percent) to close at .60 a share. Drew Industries added .45 cents (1.82 percent) to close at $25.23. Nobility Homes added .29 (5.77 percent) to close at $5.49. Patrick Industries added .05 cents (1.39 percent) to close at $3.65. Sun Communities added .59 cents (1.61 percent) to close at $37.14. Third Avenue Value Fund added .46 cents (1.16 percent) to close at $39.97. UMH Properties added .02 cents (.22 percent) to close at $9.25 a share.
Champion, Palm Harbor and Liberty Homes were unchanged.
(Image Credit: Eric Miller)