The affordable housing crisis in the U.K. has presented challenges and opportunities.
Two companies are making a significant move to solve those challenges and into the U.K. market.
Beijing, China based China National Building Material Company (CNBM), an industrial company and Barcelona, Spain based Barcelona Housing Systems are joining forces with U.K. housing association Your Housing Group (YHG), and renewable energy supplier, Welink to build six prefab factories that will deliver 25,000 energy efficient homes per year.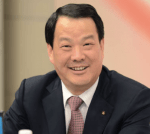 "The key to unlocking the opportunities is through an industrialization strategy at significant scale," said Peng Shou of CNBM.
According to Global Construction Review, the six factories will use British light gauge steel framing to produce components for residential developments that are at least 75 percent off-grid thanks to solar power and energy efficient design.
More than a thousand people will be employed in factories with locations to be determined, which are slated to produce 25,000 homes a year by 2022.
The deal was praised by the U.K. Department for International Trade.
"This is a clear endorsement of the UK's attractiveness as a place for inward investment. This announcement has the potential to benefit local communities across the country, creating jobs, boosting local economies and creating homes," said International Trade Minister, Greg Hands.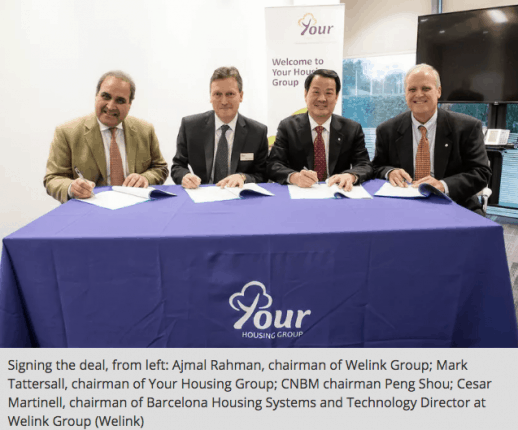 The joint venture plans to start building homes before the factories are built.
Five pilot programs are planned with the goal of delivering 2,000 homes next year, led by Barcelona Housing Systems. From there, the plan is to do deals with other locales and housing associations to develop local supply and delivery chains.
"Our partnership comes at a time when the UK's housing shortfall is only going to be addressed by radical innovation in building practices which opens the way for modular housing," said Ajmal Rahman, chairman of Welink Group.
"This joint venture will give a significant kick-start to delivering the new homes people need across the UK which includes helping to address fuel poverty issues through our incorporated solar and energy efficient design – meaning our developments can be at least 75% off-grid. Furthermore, British produced light gauge steel framing will help keep our carbon footprint to a minimum."

The Daily Business News has covered the movement by Chinese and other international firms to grow their influence in the factory-built housing industry, including a significant investment by Shinko Asset Management Co. Ltd., in Sun Communities, as that company increased its position in Sun Communities by 14,305.30 percent in the second quarter.
MHProNews has also covered:
British insurance giant Legal & General has also been working to increase its influence in the industry, upping its stake in Cavco. That story is linked here. ##
(Image credits are as shown above.)

Submitted by RC Williams to the Daily Business News for MHProNews.