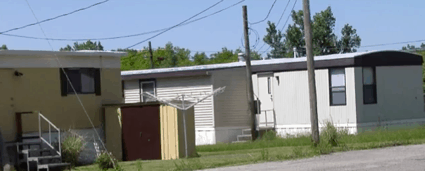 As the Ohio Manufactured Homes Association (OMHA) wages a battle in the state capital for manufactured home owners, residents of a community in Fairborn face an uncertain future.
According to WDTN, residents of the Glen Acres Mobile Home Park have been notified that they need to find a new place to call home.
Earlier this week, residents were served notices to vacate the property pending the sale of the land to the city of Fairborn "for a use other than as a manufactured mobile home park."
The notice told residents that they have 180 days to vacate the property, and was sent by current owners McNamee & McNamee, PLL.
"Obviously relocating your manufactured home and belongings will entail significant expense," the notice read.
"In order to ease that transition the City of Fairborn has agreed to provide you with $2,500 in financial assistance upon the condition that your relocation is accomplished no later than 180 days after you receive this notice."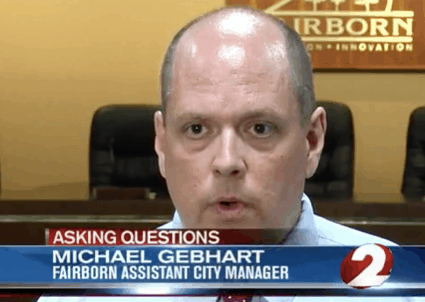 When questioned, the city provided their view regarding responsibility.
"The city has been engaged in negotiations to purchase the park [sic] however, no deal has been finalized," said Fairborn Assistant City Manager Michael Gebhart.
"It will probably likely be September or October before we would close if everything goes through. If it does, we would make available $2,500 to each property owner to help with their move."
While city officials and the community owners work on the details, some residents are making their feelings known.
"This is not a time that I need to be worrying about where I'm going to live," said resident Patricia Ann Collins, who says she's dealing with being handicapped and having heart issues.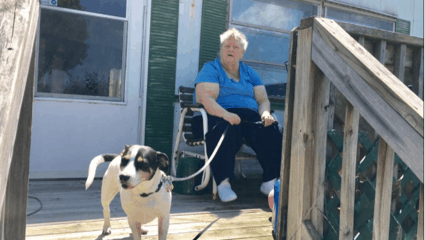 "At this point, it looks like I'm going to have to move into a tent."
Having been a resident since 1986, Collins says she feels like an afterthought.
"It makes me feel like anyone that lives in a mobile home [sic] is always looked down on to begin with and him not calling back makes me feel like I'm a piece of trash," said Collins.
Another resident, who chose to remain anonymous, also pointed out an issue with some of the older homes.
"You can't relocate a 25-year-old trailer [sic]. The axle and everything underneath is too old. None of the companies around here are willing to do it."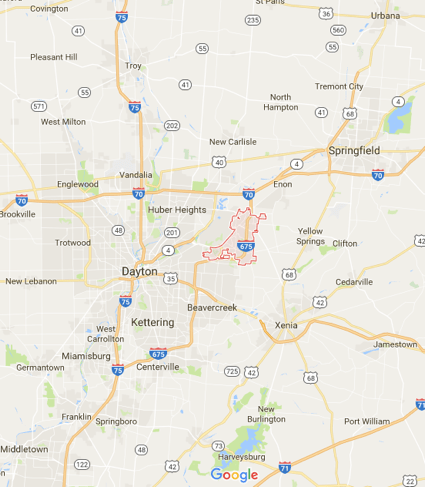 Gebhart says that it will be taxpayer money that is used to relocate resident's homes, and that the city will not purchase the land unless residents are gone.
"It's called a mobile home [sic] for a reason. Not to be insensitive, but for us to put up $2,500 to help with that move, that's the most we can do," said Gebhart.
Terminology Matters
As Daily Business News readers are already aware, terminology matters, and the comment by Gebhart provides another example of how long standing stereotypes and misconceptions are simply regurgitated.
For example, in a recent story on the differences between mobile and manufactured homes, MHProNews asked Urbana, Ohio Fire Chief Mark Keller to clarify details on a recent home fire reported in his town.
"This fire involved a true mobile home and was not a manufactured home. I do not have the age of the mobile home available right now," Urbana Fire Chief Mark Keller told MHProNews.
"Mobile homes are inherently bad with fire conditions. They're not really designed to withhold any kind of fire."
Chief Keller was specific, because MHProNews directly inquired about the facts of the case, which allowed MHLivingNews to properly represent the facts of that sad incident.
But how can doing that correct-the-record once or occasionally be enough in the face of the thousands of such stories being reported a year?
For more on other communities throughout the U.S. in similar circumstances, including the case of the Lowry Grove community just outside of Minneapolis, click here. ##
(Editor's Note: An in depth report on this topic of terminology and its impact on manufactured housing was posted by RC Williams this week, and published yesterday, at this link here. Publisher's note, don't miss this RC Williams report and analysis, take the time to digest the link below yourself, and then share it with others.)
(Image credits are as shown above, and when provided by third parties, are shared under fair use guidelines.)

Submitted by RC Williams to the Daily Business News for MHProNews.
(Copyright Notice: This and all content on MHProNews and MHLivingNews always have been and are Copyrighted, © 2017 by MHProNews.com a dba of LifeStyle Factory Homes, LLC – All Rights Reserved. No duplication is permitted without specific written permission. Headlines with link-backs are of course ok. A short-quoted clip, with proper attribution and link back to the specific article are also ok – but you must send a notice to iReportMHNewsTips@mhmsm.com of the exact page you've placed/posted such a use, once posted.)