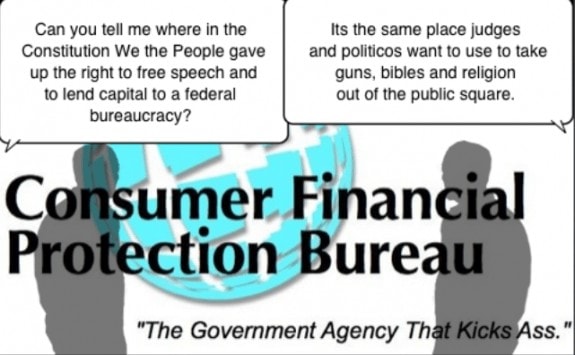 As the year draws to a close, the Consumer Finance Protection Bureau (CFPB) is taking action, and is also facing scrutiny.
According to Mortgage Daily News, The CFPB has entered into a consent order with Moneytree to settle allegations that the company engaged in deceptive advertising, sent consumers deceptive collection letters, and did not obtain written authorization for electronic repayments.
The consent order requires the company to pay approximately $255,000 in consumer redress and a civil money penalty of $250,000 to the CFPB. Moneytree did not admit to any wrongdoing in the matter.
The agency has also taken action against took action against four pawnbrokers in Virginia for "deceiving consumers about the actual annual costs of their loans."
Lawsuits filed in federal court by the CFPB alleged that the four companies broke the law by misstating the charges associated with pawn loans, and the suit seeks to get restitution for customers in addition to imposing penalties.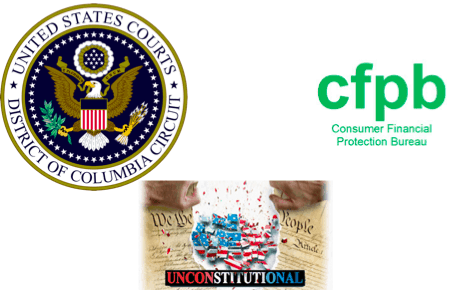 CFPB Hurting the Middle Class?
A scathing op-ed from the Competitive Enterprise Institute (CEI) says that the CFPB has "imposed rule after rule that hurts consumers and the middle class especially," and lays out a number of ways that the organization could be causing financial problems, including the CFPB's qualified mortgage (QM) rules, making short term loans difficult to get, encouraging suing in disagreements as opposed to arbitration and compiling mass amounts of consumer data.
On consumer data, CEI points to an article written by former House Speaker Newt Gingrich in The Wall Street Journal.
"Every month the CFPB … gathers data on 22 million mortgages, 5.5 million student loans, two million bank accounts with overdraft fees, and hundreds of thousands of auto sales, credit scores and deposit advance loans."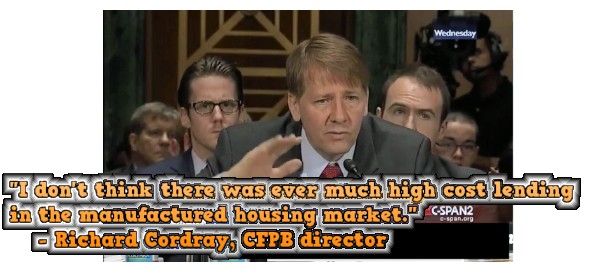 Daily Business News readers are no strangers to the ongoing saga of the CFPB and the Dodd-Frank Act, with extensive coverage of the impact on the manufactured housing industry, the CFPB being ruled unconstitutional by a D.C. Circuit Court, and both Dodd-Frank and the CFPB being deep in the cross-hairs of President-elect Donald Trump.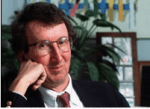 According to some experts, while an all out repeal of Dodd-Frank is unlikely, significant changes to key parts of the law are a real possibility.
"I don't think it eviscerates Dodd-Frank, but I think it takes away some parts," said James Cox, a Duke University expert on securities law speaking on the Trump team's approach. ##
(Image credits are as shown above.)

Submitted by RC Williams to the Daily Business News for MHProNews.