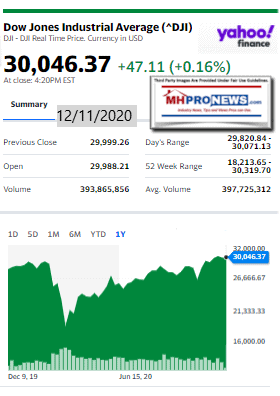 Following the publication of the report earlier today about the Florida Manufactured Housing Association (FMHA) and Bow Sterns marketing program, some additional information and feedback was provided.
In an on-the-record response from Jim Ayotte, Executive Director of the FMHA, came this statement.

"Demand for manufactured housing in Florida is strong and has remained strong throughout the COVID-19 pandemic.  The reason production, shipments and retail sales are down is because our homebuilding facilities are not operating at capacity. Year-over year decreases in production are due mainly to personnel issues related to COVID-19.  However, there has been some spotty supply chain issues which have also forced a slow-down in production. Most factory homebuilders are reporting backlogs of varying lengths. Some factories are reporting backlogs into the second quarter of 2021. The good news is that production levels are beginning to rise in Florida.  In October, Florida home production was down 9.4% from the year before.  Earlier in the year production was down more than 20% from the prior year."
Other than the characterization of the market as "strong," the data and other statements from Ayotte generally confirms several of the points in this morning's report, which are found at this link below. To best understand the comments above and that follow, for those who have not yet read that report, this is a good time to digest click to read that and then return to tonight's featured focus.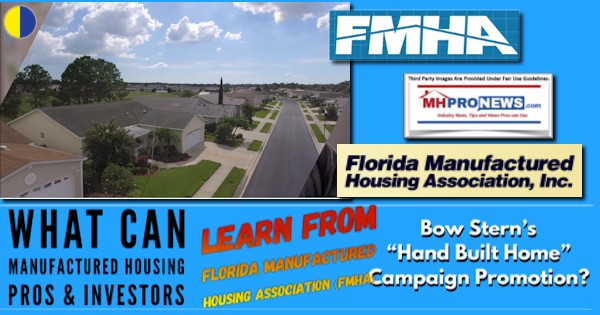 Tonight's featured focus will be more data from the FMHA and feedback from an informed source at BowStern in reaction and additional insights about the report above.
For new readers, the featured focus follows thought provoking quotable quotes, today's left-right headline recap, and two of the three market snapshots at the closing bell today. The manufactured housing market summary of publicly traded equities at the close today follow the featured focus and the linked recent/related reports.

Quotes That Shed Light – American Social, Industry, National Issues…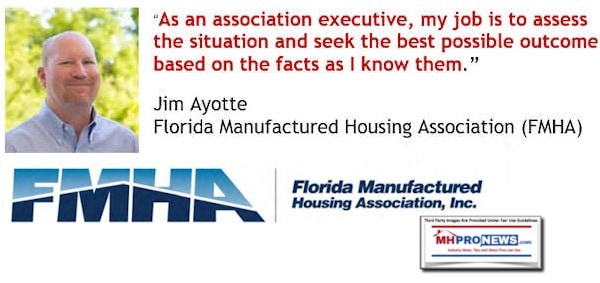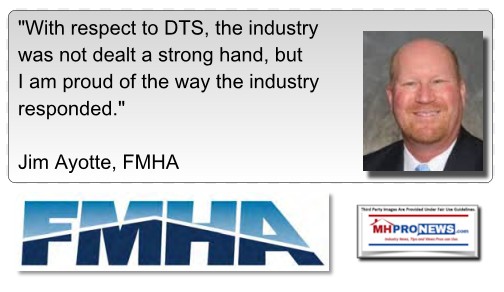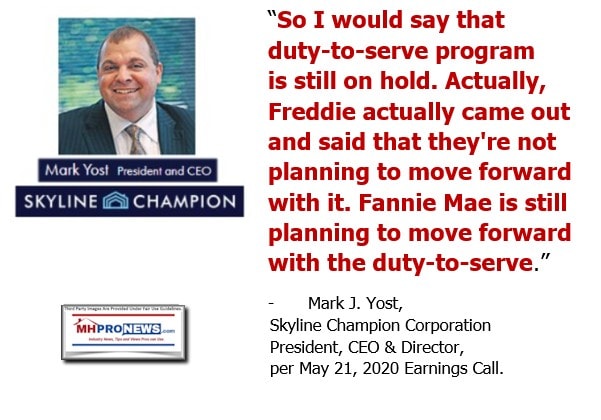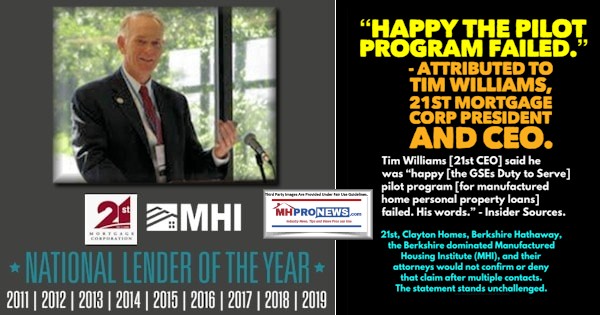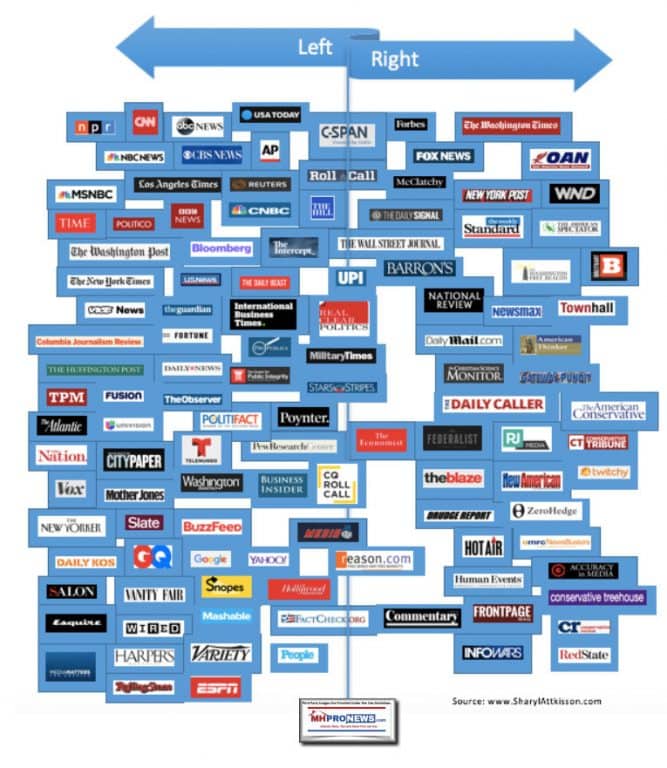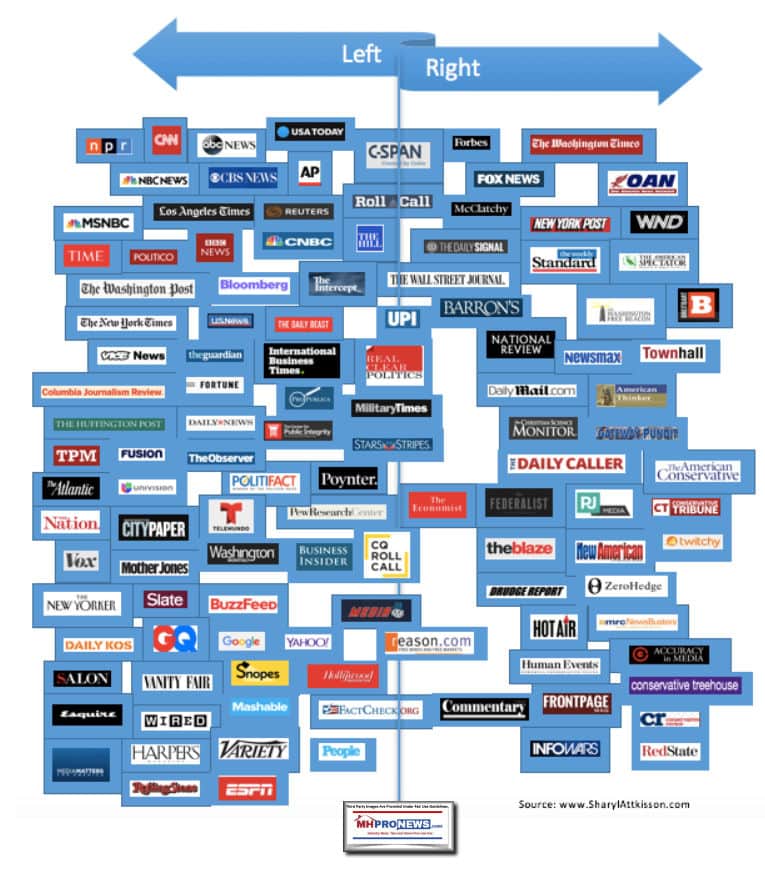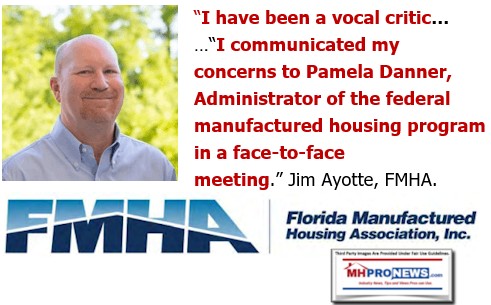 Headlines from left-of-center CNN Business
A mother's dilemma
01 mothers delimma Angela Kearny
This mom of five is out of a job and has to decide: Pay the bills or buy Christmas presents?
How the Covid-19 vaccine will get to you
Pfizer and Moderna could score $32 billion in Covid-19 vaccine sales — in 2021 alone
Biden's economic plan is bold. Is it possible?
Americans are feeling better about the economy as hopes for Biden administration outweigh pandemic worries
Biotechs working on breast cancer treatments see shares soar — then tank
Opinion: Entrepreneurs create jobs. They deserve stimulus, too
Ferrari CEO Louis Camilleri retires 'with immediate effect'
Disney stock hits all-time high thanks to streaming strength
Analysis: Disney+ announcements are an 'earth-shaking' development in the streaming wars
Joe Biden and Kamala Harris named Time Person of the Year
Want to switch careers? Don't let the pandemic stop you
Disney+ is about to get a lot bigger, and more expensive
An Indian mobile user browses through the Chinese owned video-sharing "Tik Tok" app on a smartphone in Bangalore on June 30, 2020. – TikTok on June 30 denied sharing information on Indian users with the Chinese government, after New Delhi banned the wildly popular app citing national security and privacy concerns.
"TikTok continues to comply with all data privacy and security requirements under Indian law and have not shared any information of our users in India with any foreign government, including the Chinese Government," said the company, which is owned by China's ByteDance.
Chinese tech companies bet big on India. Now they're being shut out
Elon Musk, founder of SpaceX, speaks during the Satellite 2020 at the Washington Convention CenterMarch 9, 2020, in Washington, DC.
Elon Musk appears immune to criticism as Tesla ignores the media
MARKETS
A SHOT OF CAFFEINE
Florida, Orlando, Starbucks Coffee shop, line of people ordering, all wearing face masks.
Starbucks plans to open about 22,000 stores in the next ten years
Dunkin's new Sugarplum Macchiato drink went viral
Health care workers get free Starbucks this month
This coffee subscription service is booming
The company making sure you never run out of coffee
I-P-WHOA
Airbnb is now worth more than Marriott and Hilton combined
Airbnb's 'incredible' IPO lost out on $4 billion
Airbnb founder stunned on live TV by stock price
Analysis: No profits? No problem for tech IPOs
DoorDash soars 85% in Wall Street debut
Headlines from right-of-center Newsmax
Barr Kept Quiet About 2 Hunter Biden Probes for Months
Attorney General Bill Barr knew about about two federal probes involving Hunter Biden for months, but worked to avoid their public disclosure during the election campaign, The Wall Street Journal reported.
Election 2020
Trump Loses Wisconsin Lawsuit in Latest Legal Defeat
John Eastman to Newsmax TV: 'Fairly Good' Chance SCOTUS Will Hear Texas Lawsuit
Keller to Newsmax TV: Texas Suit About Changing Election Rules
126 in House GOP Back Texas Suit
Ken Paxton to Newsmax TV: 'We're Asking to Be Heard'
Jeb Bush: 'The Election Is Over'
Karl Rove: Texas Lawsuit a Too Little, Too Late 'Hail Mary'
Wisconsin State Court Judge Rules Against Trump Lawsuit
John Eastman to Newsmax TV: Pressure on High Court to Hold Elex Fraud 'Trial' Is 'Extremely Strong' |
Lin Wood to Newsmax TV: 'Rigged' Elections a 'Slippery Slope'
Doug Collins to Newsmax TV: Georgia Pols Right to Back Texas Lawsuit
The Trump Presidency
White House Presses Hahn to Approve Vaccine by End of Day
Senate Passes Defense Bill Over Trump's Veto Threat
Senate Passes, Sends to Trump, 1-Week Extension of Government Funding
Trump Blasts FBI, DOJ Over Hunter Biden Investigation
Trump Administration Plans 2nd Execution in as Many Days
Ric Grenell to Newsmax TV: China Spies 'Extremely Deep' Into US
Finance
Starbucks to Boost Minimum Wage to $15 in US
Starbucks to Boost Minimum Wage to $15 in US
Starbucks will increase its minimum wage for U.S. employees to $15 over the next three years, including a 10% pay raise for many in-store workers starting next week, Fox Business reports. The coffee chain's… [Full Story]
Sweden Explores Moving to a Digital Currency
Heathrow to Shut a Terminal for a Year
Mastercard Loses $18.6B Class Action Court Ruling
FCC Moves Against China Telecom and Huawei, Citing Security
Market Indicator Closing Summaries – Yahoo Finance Closing Tickers on MHProNews…
Featured Focus –
Where Business, Politics and Investing Can Meet
The meat of the message from a source deemed reliable from Bow Stern this afternoon said the following. As noted above, it came in response to the report linked here.
"The article on what the industry can learn from the Hand Built Home campaign was an interesting read. I appreciate your use of data to back up the points you were making, but sadly some assumptions throughout the piece with regard to what we were doing with the campaign cast our effort in a poor light. I wish you would have reached out to me for comment on the campaign. The article assumed the goals, timing, purpose – and more, but was inaccurate.
I'm not writing to beat you up. I found other points in the article to be spot-on. Mainly the "bottom line issues" noted at the end. I concur. Unfortunately it seems the article used our effort to underscore some of your points. Nevertheless I wanted to reach out and introduce myself…"
From the FMHA today, from their "VOL. 1 ISSUE 12 DECEMBER 2020" issue is the following shipment data chart that follows the additional BowStern comments.
Given the data below, MHProNews offered the opportunity to refine their response. A top level official at BowStern sent the comments in response to the MHProNews follow up. The typos are in the original, noting the source said it was being dictated.
"By assumptions I mean, you assumed the campaign was designed to do X, when it may have been designed to do Y. In addition, the video was placed on social, e-blast, web, Vimeo – so the total views you used is off along with the time (3 years?) in order to generate a completely arbitrary average daily views and then compare it to the increase in Florida's population to generate a .00000-blah % for the story. What if the campaign ran for 3 months? 3 weeks? What if it was targeting non-tradition MH clients (those NOT searching for a manufactured home) etc etc. And what if I told you the campaign was created to do one specific thing and, it did. Perfectly.
Like I said, I believe you created / assumed how that video and campaign was used. It's not accurate but I don't believe you were being malicious. I think you had an outcome in mind and then engineered the narrative.
I'll chat with Jim and see how best to put the genie back in the bottle. We know everyone in the industry so it might just be wise for us to create an e-blast explaining the success of the campaign using the actual goals and results. I have no desire to damage what you are doing. I just need people to know how this campaign worked for FMHA. Like I said – zoning and local government, image, etc are deeply important to the industry. There was much to agree with about your story." 
Additional Information, MHProNews Analysis and Commentary
In fairness to both BowStern, or others who enter the manufactured housing space with an 'outside looking in' view that then try to create a program, the industry and its politics are unique.
From a pure analysis, MHProNews will begin by using the BowStern source's hypothetical:
"

What if the campaign ran for 3 months? 3 weeks? What if it was targeting non-tradition MH clients (those NOT searching for a manufactured home) etc etc. And what if I told you the campaign was created to do one specific thing and, it did. Perfectly

."
>>> With all due respect, if their campaign functioned "Perfectly," why did FMHA's results in 2020 drop more than the national decline?  See comment #1, in the FMHA graphic above.
Accepting the notion that other social media efforts were part of their campaign makes no practical difference on the MHProNews analysis this morning. First, MHProNews neither said nor implied that the only things that BowStern did was a website or video. Rather, our report showed that those were a part of their campaign.
Again, per BowStern:
"

Like I said – zoning and local government, image, etc are deeply important to the industry

."
 No question. MHProNews concurs. In fact, this morning's report made precisely the same point.
But to step back from BowStern, for the next few moments, while sticking with the zoning/government point stressed above, consider a similar goal from the Louisiana Manufactured Housing Association's (LMHA) Zoning video.
That video LMHA's uploaded to YouTube on Oct 25, 2011. It has had as of 6:46 PM ET 1,658 views. Has there been a marked improvement in Louisiana since then? Louisiana slipped from the number 2 state for several years into third place nationally, behind Florida. That is not to slam either effort, but only to state the facts.
Next, accepting at face value the points made by BowStern, it doesn't change the outcome as measured by shipments. FMHA's data and related information posted above only served to confirm what MHProNews published.
Restated, the validity of the MHProNews analysis logically stands.
For that reason, perhaps the most important points the BowStern source said, and FMHA's Jim Ayotte was copied in that source's response, these closing comments merit attention.
"

There was much to agree with about your story

."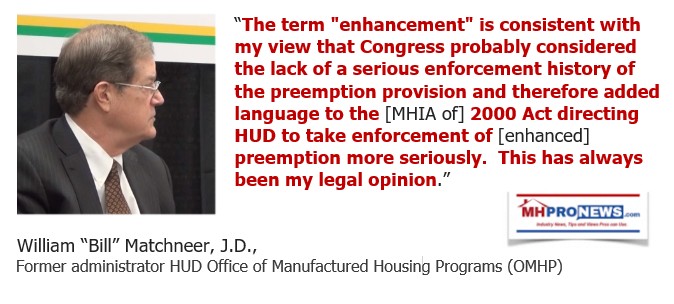 Once more, dispassionate facts and analysis are being applied by this trade platform. The industry already has favorable laws designed to impact zoning and placement in a favorable way.  Because they are not be used by industry leaders, the industry continues to suffer.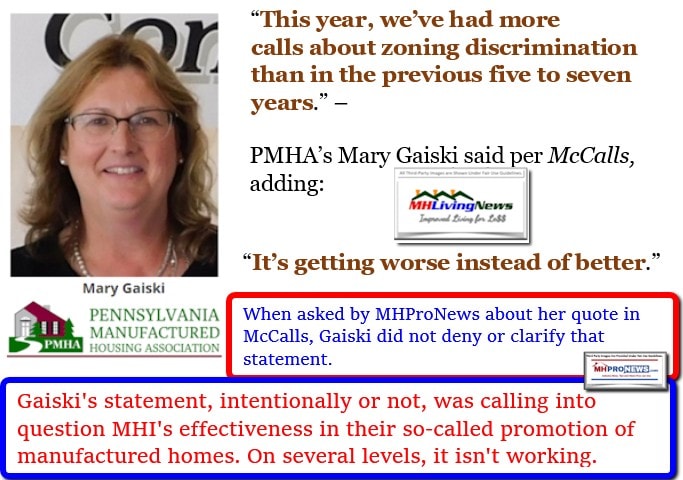 An argument could be made that FMHA – or others, for that matter – could use a hammer and velvet glove approach.
The hammer is to show the law, and make it clear that the industry will seek the enforcement of the MHIA 2000, notably its enhanced preemption clause which is specifically designed to overcome the zoning issue.
Then, to soften the blow that a local jurisdiction is supposed to comply with federal law, a video like the one in their report linked below might be useful.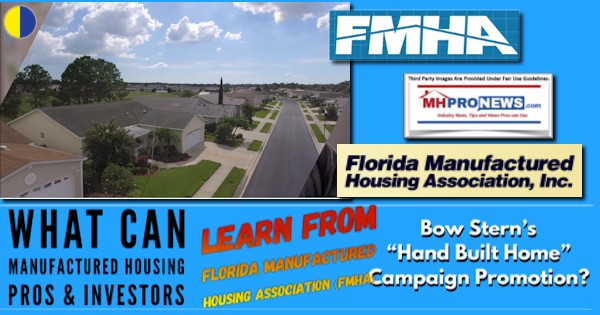 That noted, with all of the feedback from FMHA and BowStern, the bottom lines remain the same. The added color from Ayotte and BowStern are interesting.  But logically, neither changes the facts or linked analysis.
In order for the industry to advance, the status quo must be challenged. More of the same won't cut it.
BowStern said "There was much to agree with about your story." They stressed to that they would examine how they might work to "collaborate;" time will tell.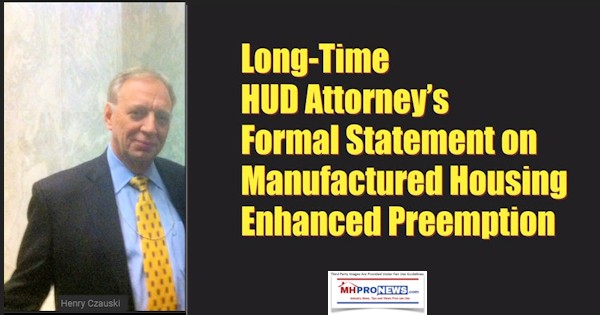 What is necessary is to enforce existing, good federal laws. MHProNews focuses on facts, quotes accurately, and then draws logical conclusions. It is arguably why this platform is the runaway most-read in manufactured housing.  What is published here influences investors, professionals, and sparks conversations. Those are among the items that trade media should do in order to get the industry out of its doldrums.  Then, the root issues – including image – that undermine the industry's performance and understand must be addressed. Again, the full analysis is linked here.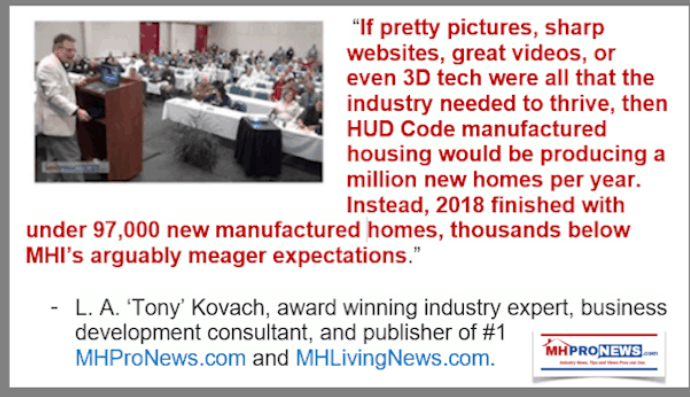 BowStern, or other producers of websites and videos, are arguably not going to make an appreciable difference until the fundamental issues that are drags on the industry are properly addressed.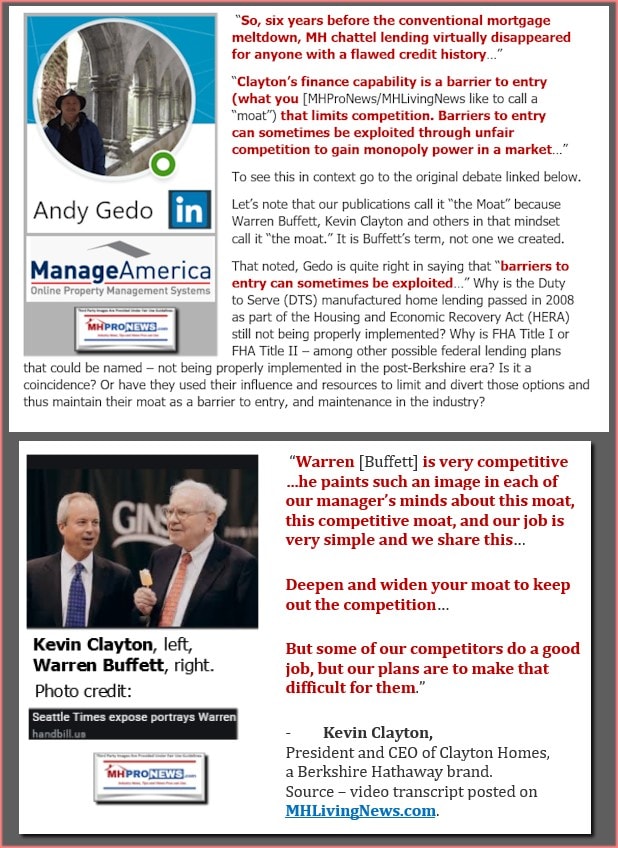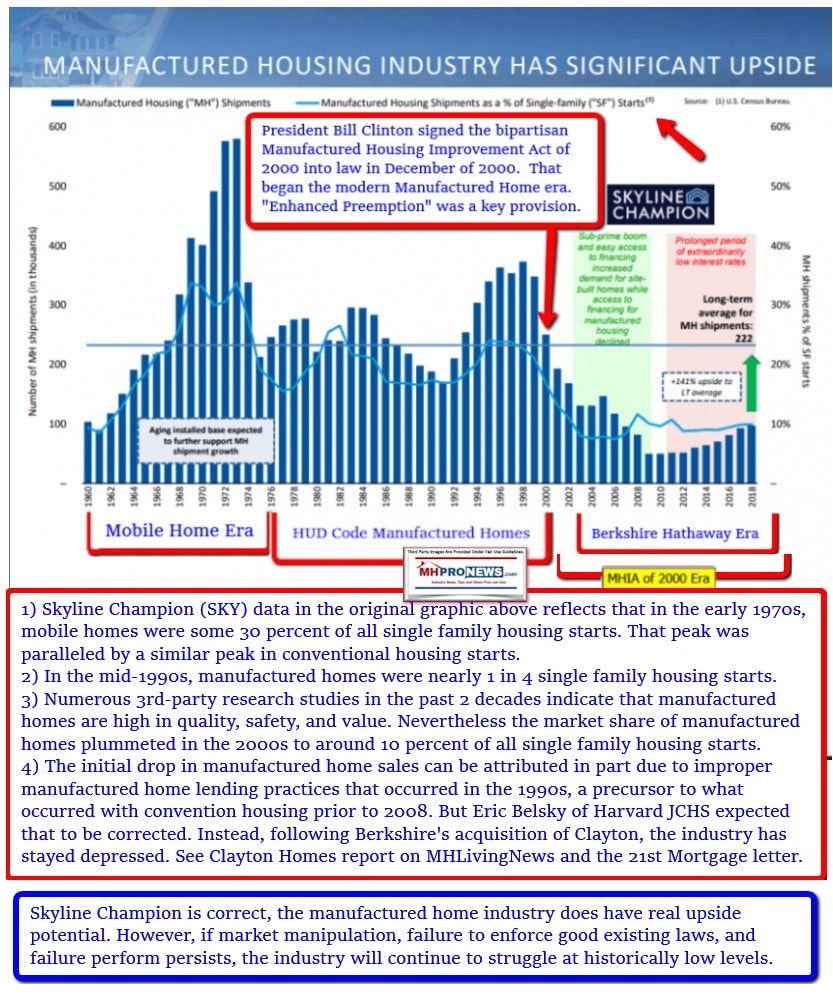 To see the manufactured housing equities snapshot at the close today, scroll beyond the linked recent and related reports.
Related, Recent, and Read Hot Reports
"DEFCON 1 for American Small Businesses" – COVID19 Lockdowns, JCN's Alfredo Ortiz on "Operation Mayday" Threats to U.S. Small Businesses
"Bring That Demand Forward" – William "Bill" Boor, Cavco Industries CEO, What's Next for CVCO and Manufactured Home Industry Growth, plus, Manufactured Housing Investing, Stock Updates
Mobile Homes, Manufactured Homes – Manufactured Housing Institute (MHI), Manufactured Housing Association for Regulatory Reform (MHARR), Modular Home Builders Association – MHInsider's Media Researchers Resources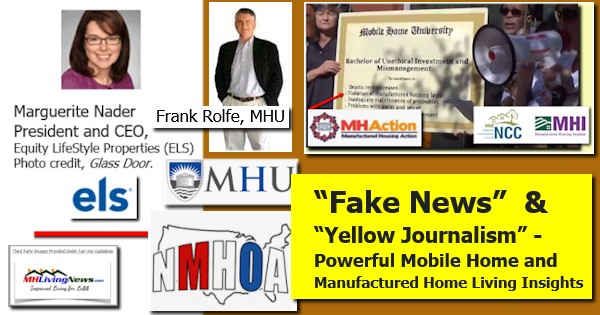 "Desperate" "BS" – 'Las Vegas Casinos Don't Like Card Counters' – Cavco Industries "We Have a Great Opportunity" – Cavco Leadership Statements Highlight Bright Dark Spots
Manufactured Housing Industry Investments Connected Closing Equities Tickers
Some of these firms invest in manufactured housing, or are otherwise connected, but may do other forms of investing or business activities too.
NOTE: The chart below includes the Canadian stock, ECN, which purchased Triad Financial Services, a manufactured home industry lender
NOTE: Drew changed its name and trading symbol at the end of 2016 to Lippert (LCII).
Fall 2020…
Berkshire Hathaway is the parent company to Clayton Homes, 21st Mortgage, Vanderbilt Mortgage and other factory built housing industry suppliers.
· LCI Industries, Patrick, UFPI, and LP each are suppliers to the manufactured housing industry, among others.
· AMG, CG, and TAVFX have investments in manufactured housing related businesses. For insights from third-parties and clients about our publisher, click here.
Enjoy these 'blast from the past' comments.
MHProNews. MHProNews – previously a.k.a. MHMSM.com – has celebrated our 11th year of publishing, and is starting our 12the year of serving the industry as the runaway most-read trade media.
Sample Kudos over the years…
Learn more about our evolutionary journey as the industry's leading trade media, at the report linked below.
Correcting the Manufactured Housing Industry Record – Looking Back, Looking Ahead – Plus Manufactured Home Investing, Stock Updates
· For expert manufactured housing business development or other professional services, click here.
· To sign up in seconds for our industry leading emailed headline news updates, click here.

Disclosure. MHProNews holds no positions in the stocks in this report.
Evidence-Based State of the Manufactured Housing Industry, Fall 2020 Report – plus, Sunday Weekly Manufactured Home Headlines Review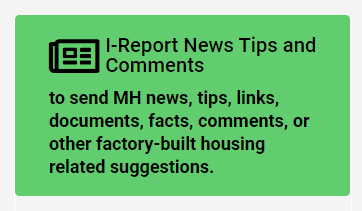 That's a wrap on this installment of "News Through the Lens of Manufactured Homes and Factory-Built Housing" © where "We Provide, You Decide." © (Affordable housing, manufactured homes, stock, investing, data, metrics, reports, fact-checks, analysis, and commentary. Third-party images or content are provided under fair use guidelines for media.) (See Related Reports, further below. Text/image boxes often are hot-linked to other reports that can be access by clicking on them.)
By L.A. "Tony" Kovach – for MHLivingNews.com.
Tony earned a journalism scholarship and earned numerous awards in history and in manufactured housing. For example, he earned the prestigious Lottinville Award in history from the University of Oklahoma, where he studied history and business management. He's a managing member and co-founder of LifeStyle Factory Homes, LLC, the parent company to MHProNews, and MHLivingNews.com. This article reflects the LLC's and/or the writer's position, and may or may not reflect the views of sponsors or supporters.