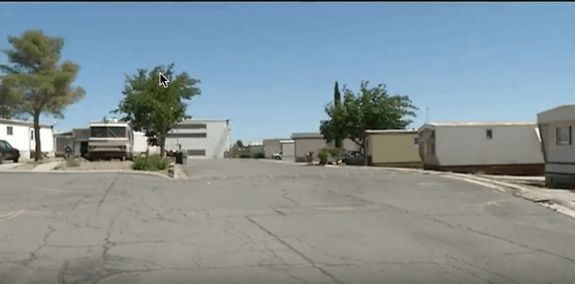 Plans to transform what the Boulder City Review called a "blighted mobile home park" (sic) into townhouses came before the city's planning commission.
The plan to transition the Boulder City Mobile Home Park into a townhome community were unanimously approved by the town's commission on September 21st, with Chairman Jim Giannosa excusing himself due to a conflict of interest.
"I'm glad to see it cleaned up and would like to see residential [zoning]," Jan Rowe, who lives across the street from the community. "Going residential would be very beneficial to the city," she said.
The community is one four properties with manufactured homes in that general vicinity.
Randy Schams, president of RPS Homes, purchased the property out of bankruptcy in November. His plan is to build affordable residences. According to KTNV News, Schams also sits on the Planning Commission.

Jackie Schams, Randy's daughter and the manager of the community, said they envision building 19 single-story townhomes, with four units per building.
Currently, the Boulder City Mobile Home Park has allotments for 91 residential manufactured homes. Since taking ownership of the property, the Schams have been focused on cleaning up the location, which was affected by crime and drug issues.
Crime and MHCs?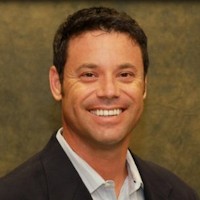 "Sure, there is more crime in certain demographics, certain neighborhoods, certain sides of towns, etc.," said Todd Lamb to MHProNews. Lamb is a prior chairman of the Texas Manufactured Housing Association, who also owns land-lease communities.
"But manufactured home communities that are well managed or in nicer sides of towns have little to no crime, while those that don't get the proper attention may tend to have more criminal activity," Lamb said.
"I've seen a lot of things I never planned to see," Jackie Schams said describing the drug dealers she has had to evict. "It's been an emotional process."
Boulder City Chief of Police Tim Shea says his department sees the difference.
"There is a significant reduction in calls for service since Schams took control," said Shea.
Through the transition to a new owner, some tenants claim that they have been forced out by Schams.

Former resident David Craig claims he and other residents were evicted from the park on April 12th because they complained of unfair conditions. Craig told KTNV that he refused to pay rent until his utilities were fixed.
There's also a February 26th video that Craig posted to YouTube that he claims is one of many instances of harassment from Schams since late December.

"It's unfair," said Craig. "I'll be moving out of state because of this."
According to KTNV, upon further investigation they discovered that Schams is not legally responsible for fixing trailers. The sale gives him rights over the land and utilities and utility payments are up to date.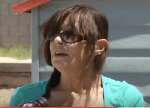 "Randy is really cleaning this place up," said resident Sandy Sessions. "It's sad, a lot of people have left but they didn't pay their rent." Sessions shared that she plans to stay. ##
(Editor's Note: while some believe that manufactured home communities are havens of crime, the story linked here has a downloadable report, authored by a university professor, that demostrates the contrary is true).
(Image Credits are as shown above.)

Submitted by RC Williams to the Daily Business News for MHProNews.