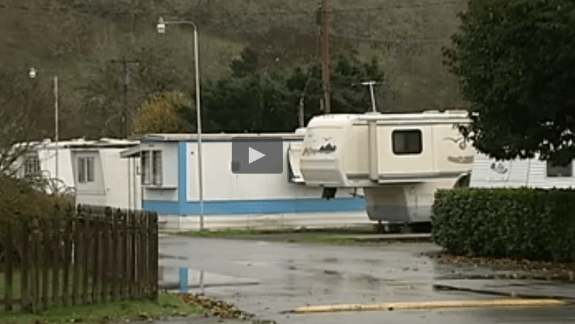 Oregon Democratic legislators are trying to hurry through four bills dealing with affordable housing during the waning days of the short session of the legislature, according to an editorial in registerguard. While opponents of the bills may prevail, everyone agrees there is a definite shortage of affordable housing stock in the state.
A major supplier of affordable housing in Lane County, the St. Vincent de Paul Society's waiting list has grown from 800 people a couple of years ago to nearly 4,000 today. The non-profit acquired a manufactured home community in Junction City for $1.7 million in an attempt to prevent the stock of affordable housing from shrinking.
One of the proposed bills would require that developers who are building 20 unit or more multi-housing projects set aside 20 percent of the units for affordable housing. Another one would impose a construction tax that would feed into building more affordable housing. A third proposal would protect renters from sudden rent increases.
The bills show the need for a coordinated approach. "If the package of housing bills does pass, it isn't going to be a magic bullet that will solve Oregon's growing housing problem. The shortage of affordable housing is a complex problem that requires a comprehensive, well-thought-out approach," says the write to MHProNews.
Nonprofits estimate 60 percent of those who are struggling to find affordable housing do have jobs, sometimes two, while the remaining 40 percent are elderly or disabled and actually often need services beyond just housing.
Federal funds for affordable housing have been cut 50 percent, and the state's Housing Development Grant Program is limited to $200,000 per project, which barely makes a dent in the actual funds needed for a development. ##
(Photo credit: kvaltv–manufactured home community, Springfield, OR)

Article submitted by Matthew J. Silver to Daily business News-MHProNews