Shown below for your review and information is a copy of a self-explanatory note from J.D. Harper, Executive Director of AMHA, regarding the latest status of these lots (containing manufactured home, RV and park model units) as of today. As we reported on January 6, 2010, today was the cut-off day for all the bids to be submitted to GSA for the previously-announced auction of these units.
We shall keep you apprised on this matter as new developments unfold.
Thanks,
Danny D. Ghorbani
President
Manufactured Housing Association for Regulatory Reform
1331 Pennsylvania Ave. N.W. Suite 508
Washington, D.C. 20004
Phone: 202/783-4087
Fax: 202/783-4075
Email: DANNYGHORBANI@AOL.COM
---
In a message dated 1/15/2010 3:54:05 P.M. Eastern Standard Time, jdharper@amha.net writes:
Danny,
A visit to the GSA Auction website (gsaauctions.gov), reveals that the bidding on 11 of 13 lots of FEMA inventory from 10 staging sites in five Southern states has been extended for two weeks – now set to end on Friday, January 29th.
I have not seen any 'official' reason for the change from FEMA, GSA or any of the Members of Congress who assisted with this effort, but would assume that a combination of: Congressional pressure, media exposure, and events in other parts of the world have led FEMA / GSA to this position.
At least, with this two-week delay, interested industry members will have the opportunity to express their concerns and alternative strategies for disposal of excess inventory to our friends in Congress and those entities responsible for future disposal of inventory.
Thanks for all your help with this issue.
J.D. Harper
Executive Director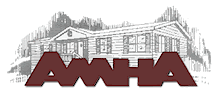 Arkansas Manufactured Housing Association
1123 South University – Suite #720
Little Rock, AR 72204
Phone: (501) 663-8444
Fax: (501) 663-8447
e-mail: jdharper@amha.net
web: www.amha.net