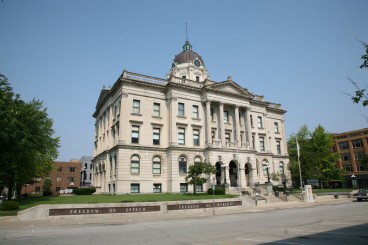 BLOOMINGTON — There is an emerging trend in various parts of the nation, where new manufactured home communities are being authorized by zoning officials and are being built. One of these examples is in Bloomington, IL, where the Pantagram's  Maria Nagle tells MHProNews that a site plan for a new manufactured home community near G.J. Mecherle Memorial Park in the south part of town will be considered by their city council next month.
In a 5-3 vote Wednesday, Nagle says that "the Bloomington Planning Commission recommended the council approve the plan submitted by PMO Properties Manufactured Mobile Home Park east of Greyhound Drive and south of East Hamilton Road."
MHProNews has reported such new developments in other parts of the U.S., including Texas, Pennsylvania and Tennessee. There are also expansions of existing communities underway literally from coast to coast.
The 8-acre site in Bloomington was previously Southgate Estates, an MH Community which was in foreclosure in 2011, and split into parcels sold to two separate buyers.  An engineering study on impact of the drainage system on storm sewers are among the hurdles still to be navigated.
The need for affordable housing is driving the trend in various markets, which is also causing investors in existing communities to flock to the MH land-lease sector in greater numbers. ##
(Note to Investors/Developers: see evolutionary story of trailers to mobile homes to manufactured homes at this link here.)
(Photo credit: WikiCommons)