The top headline on the ubiquitous Drudge Report this morning read, "So Crazy!" It featured the photo at the image above.
It linked to a story by the left-of-center Associated Press (AP), which began as follows. "The enmity between President Donald Trump and House Speaker Nancy Pelosi deteriorated Thursday into rude-and-then-some questioning of his fitness for office and her sanity, with personal attacks flowing from both the nation's top elected officials after a dramatic blow-up at the White House."
The AP continued, "However intended, the exchanges left uncertain ahead of the 2020 election whether Trump and the Democrats will be able to work together on serious, must-pass tasks, such as funding the government and raising the federal borrowing limit, let alone thornier issues such as immigration, national security and more."
Now, the reality is that from the perspective of both Speaker Pelosi and President Trump, each wants to protect their political base. While some cite the 1990s, and then President Bill Clinton (D) working with then Speaker Newt Gingrich (GOP), there are both similarities and differences. Former POTUS Clinton in fact had done what he was alleged to have committed, and was disbarred among other things for having lied under oath, covered-up, etc.
By contrast, POTUS Trump has had four investigations into alleged Trump-campaign-Russia collusion. The Mueller Report makes it clear that no such collusion occurred. Yet, polling suggests that after some 2 plus years of misleading reports, millions on mostly the Democratic voting base still believe that the 45th president has done what the evidence has said did not occur.
Against that backdrop, which indeed threatens the otherwise sound and growing economy and thus industries like manufactured housing and others, there is a battle royale in Washington. The likelihood is that the two parties will come together for the debt limit and other must-pass legislation.
But as the AP reported, thornier issues that have become highly polarized like immigration or trade may flounder. With Russia, China, North Korea, and Iran among the nations waiting and plotting their own moves, the national stakes are high. Discord at home means greater risks abroad.
New Developments
Press Secretary Sarah Sanders put out a tweet last night that said the following.
The apparent aim is to win over some in the middle who can be persuaded that "the collusion delusion," as POTUS Trump has dubbed it indeed becomes more apparent as a "hoax." See a previous report on that topic, linked from the text image box below.
American Pie – The Parody Project – The Day Collusion Died, and Manufactured Home Investing
Meanwhile, the White House released a statement to MHProNews that said the following.
Why Americans lost faith in Washington
It's little wonder why 77 percent of Americans across the political spectrum disapprove of Congress' job performance, according to the latest survey from Gallup.
On January 3, Rep. Nancy Pelosi (D-CA) took over as Speaker of the House for the second time in her career. In the four and a half months since, Americans have gotten another close look at what career politicians do best: anything but solve real problems.
For more than two years, Congressional Democrats excused inaction by attacking President Donald J. Trump every day for a crime he did not commit. The Mueller Report—a 400-page document that cost American taxpayers at least $35 million—recommended no charges against the President. That should have ended the matter.
Press Secretary Sarah Sanders:
"At some point . . . it's time to move on."
Instead, Democrats have a new obstruction strategy: weaponize the subpoena powers of Congress to fish for political ammunition to use against the Trump Administration.
It's a cynical ploy and a dangerous precedent, but cynical ploys make for good TV drama. So while President Trump asks Congressional Democrats to set politics aside and work with him on infrastructure, immigration, stronger trade deals, and more, Democrat leaders know they can keep the media focused on political theater, not policy.
Washington loves the distraction tactic because it works in the short-term. The mainstream media always plays along, and it denies any accomplishments or progress that could risk making an opponent look good. The price tag—broken trust—comes later.
Here is the real cost of Washington's never-ending obstruction drama:
Today, 4 percent of Americans say they have a great deal of trust in Congress.
In 2016, Americans' confidence in mass media hit its lowest level in history.
Between 1958 and 2015, public trust in Washington plunged from 73 to 18 percent.
Congress now has a decision: perpetuate the cycle of broken promises, or put aside the stunts and work with President Trump on areas of bipartisan agreement. What Democrats choose to do next will shape Americans' faith in Washington for a generation.
Watch: Democrat leaders face a choice, Press Secretary Sarah Sanders says
Ahead of Memorial Day, the White House also announced the visit by First Lady Melania Trump to see wounded warriors. Manufactured housing professionals should note that the president is taking action in support of farmers harmed by the increased targeting by China and others of their products on the international markets. Also from 1600…
First Lady visits wounded warriors at Walter Reed
Yesterday, First Lady Melania Trump traveled to Walter Reed National Military Medical Center to spend time with wounded American service members.
She had the honor of presenting the Purple Heart to a wounded warrior recently injured in combat. The service member's family was on hand to witness the moment. "I want to thank the service members I met today," Mrs. Trump said. "As each of them recovers, we are reminded of the cost of our country's security."
Americans are grateful for that sacrifice, she added. "The President and I will always stand with our men and women in uniform."
In photos: First Lady Melania Trump visits Walter Reed Medical Center
President Trump stands up for America's farmers
Today, President Trump took more action to defend our Nation's farming community. In the face of China's years-long trade war on America, the President has authorized the Department of Agriculture to provide up to $16 billion to support America's farmers.
"We're taking swift action to remedy all of the injustice that's been done over the years," the President said today, and "will help keep our cherished farms thriving."
If there was any doubt that the 2020 campaign is in full swing, "DC Going Wild" should end that skepticism. How will it impact your business? Stay tuned. That's this morning's first look at "News through the lens of manufactured homes, and factory-built housing" © where "We Provide, You Decide." © ## (News, analysis, and commentary.)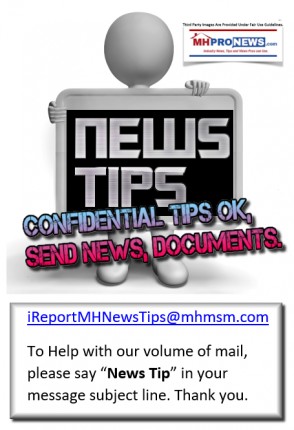 Your link to industry praise for our coverage, is found here.
For the examples of our kudos linked above…plus well over 1,000 positive, public comments, we say – "Thank You for your vote of confidence."
"We Provide, You Decide." © ## (News, analysis and commentary.)
(Image credits and information are as shown above, and when provided by third parties, are shared under fair use guidelines.)
Submitted by Soheyla Kovach to the Daily Business News for MHProNews.com.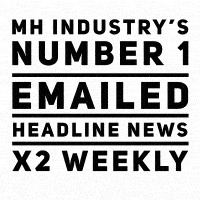 2) To pro-vide a News Tips and/or Commentary, click the link to the left. Please note if comments are on-or-off the record, thank you.
3) Marketing, Web, Video, Consulting, Recruiting and Training Re-sources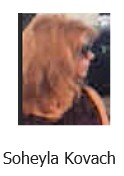 Submitted by Soheyla Kovach to the Daily Business News for MHProNews.com. Soheyla is a managing member of LifeStyle Factory Homes, LLC, the parent company to MHProNews, and MHLivingNews.com.
Related Reports

:
You can

click on the image/text boxes

to learn more about that topic.