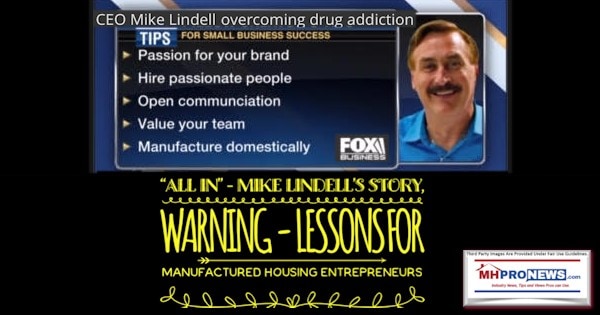 From crack addict to self-made millionaire? Yes, and President Donald J. Trump supporting MyPillow Founder & CEO Mike Lindell's roller coaster career has made him the subject of numerous interviews over the years as a result. A recent commentary by Lindell has direct relevance to manufactured housing. Though it never mentions our industry, it does specifically name a corporate giant in a context that should cause manufactured home pros to pause.
Lindell at CPAC earlier this year started off with quick mention of his story of addiction to alcohol and illegal drugs, and explains how God freed him of those chains. Odds are, each of us has our own less than healthy 'whatever' that we are drawn to, so that part of the video is inspirational and useful. But he then pivots to having awakened to a world of political correctness that he now sees as problematic. In that, he has good company, as voices on both sides of the left-right divide are also questioning political correctness.  Progressive comic and TV personality Bill Maher has called political correctness a "cancer" on society.
Lindell speaks of patriotism that was taught in, schools, something many who read this or this writer can identify with personally too.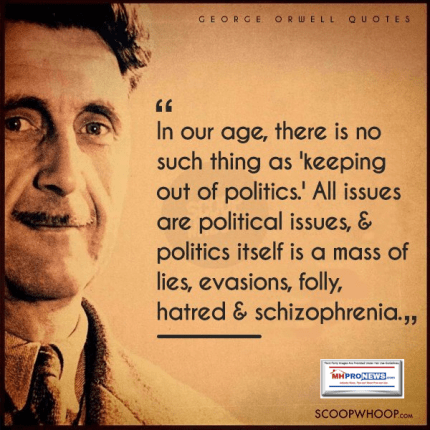 In the video above, Lindell admits that he knew little about politics in the summer of 2015. He didn't know the difference between a liberal or conservative, said Lindell at CPAC 2019. Listing what he saw at the time as the Trump Administration successes, Lindell said that he sees politics effecting "everything that we see and do" at about the 4:56 time mark.
"I now see how important politics are and how they effect everything that we see and everything that we do" the Minnesota-based Lindell said. "But what I don't understand are the hate. I turn the channel and see a world of no common sense and hate for our president. Why would people want to see no borders and drugs coming into our country?" Spoken by a former drug addict, Lindell asked a powerful question.
At some Minnesota Trump rallies, Lindell can often be seen among attendees. In talking about his new book, "What are the Odds?" Lindell says as a former two-decade addict that addiction comes from old wounds. He mentions others along with himself as examples that addiction can be overcome.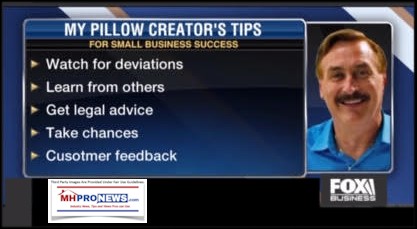 Lindell says that he has to be "all in." Whatever he does, he must be "all in." With that tee up to his background and perspectives, let's pivot to his latest comments this week from right-of-center Fox Business.
Lindell joined Fox Nation's "The Wise Guys" for a discussion on the "nature of purchase" and how the shift toward online shopping will affect the U.S. economy. The brief promo video shows snippets of comments he's made about the strength of the economy.
So, as an upbeat and can-do type guy, Lindell says Amazon will turn U.S. cities into "ghost towns."
"I believe that Amazon is going to destroy the box stores … and when box stores go under, restaurants go under, the movie theaters go under, the gas stations go under. You become ghost towns," Mike Lindell, the inventor and CEO of My Pillow Inc., explained.
Lindell's solution is an internet tax, according to a recent video on Fox Business.
American Strategy Group Director Joel Farkas stated that "I don't like monopolies and Amazon is becoming a monopoly," he said, "but on the retail side…there is still a lot of good business there."
"You still have retail shopping centers where you have grocery stores and they master the supply chain better than Amazon. They have places where you get your eyes checked, dental, fast food — a lot of things that you cannot get from Amazon, but you also have apparel. Burlington, Ross, Five Below. They can sell things cheaper than Amazon can ship things," Farkas added.
Farkas, who said that "big box stores are clearly going the way of the dinosaur."
What Farkas and Lindell, using different vantagepoints, both see is the threat of monopolistic operations, and they both pointed to Amazon.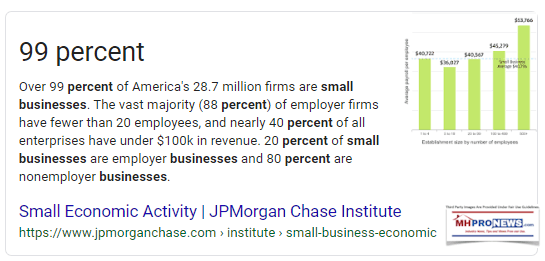 Lessons for Small Business, Affordable Housing and Manufactured Home Pros?
As MHProNews readers know, Amazon has invested in factory-built housing. Berkshire Hathaway reportedly has about a billion dollars invested in Amazon stocks. Warren Buffett, Amazon's Jeff Bezos, and Microsoft's Bill Gates clearly share specific ties and touch points politically, in business, nonprofits, and perhaps in other ways too.
Lindell's concerns over monopolization ought to lead some to ponder the history of the issue here in the U.S.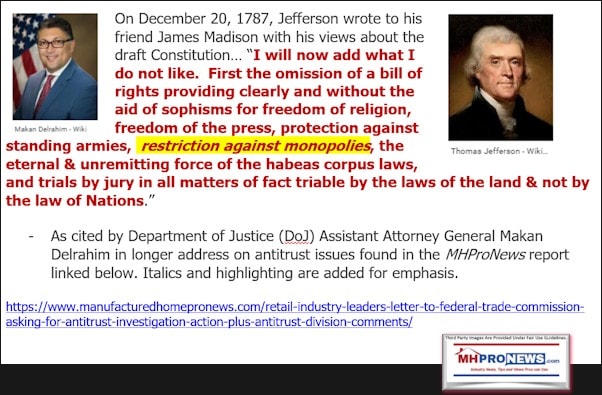 The Small Business Administration (SBA) as well as other sources says that some 99 percent of all businesses in the United States are 'small businesses.' Despite the outsized growth of Berkshire brands like Clayton Homes, there are still more independents in the manufactured home industry, though the market share of independents has dwindled.
But as big businesses steadily drive out and/or acquire smaller business, given enough time, there will be precisely the outcome that Lindell warns against. There will be more empty brick and mortar stores, then fewer restaurants, shops, malls, and finally ghost towns.
Barriers to Entry, Persistence, and Exiting in Business, Affordable Housing, and Manufactured Homes
Among the related reports is one that reflects left-of-center concerns over antitrust concerns. If the two sides focus on the areas of agreement, and then look at the facts and history on this growing issue, it could lead to actionable insights useful to smaller businesses, including those in our industry. That's your second installment today of "News Through the Lens of Manufactured Homes and Factory-Built Housing" © where "We Provide, You Decide." © ## (News, analysis, and commentary.)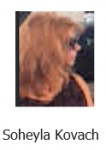 Submitted by Soheyla Kovach for MHProNews.com.
Soheyla is a managing member of LifeStyle Factory Homes, LLC, the parent company to MHProNews, and MHLivingNews.com. Connect with us on LinkedIn here and and here.
Related Reports:
Click the image/text box below to access relevant, related information.
Programs Prepare Imprisoned, Ex-Cons for Workforce – White House Touts Justice Reform
"It's a Con" – #OpenMarkets Touts Matt Stoller's "Goliath," "100-Year War Between Monopoly Power and Democracy"
Manufactured Homes Aren't "Trailers" in "Trailer Parks" – HUD Secretary Ben Carson on Affordable Housing, Manufactured Homes, Zoning and Placement Barriers