1) Who, What and Where: (Your name and your formal title at Brookside Companies/ HomeFirst™ Certified Communities and where your company is based).
I am Kenny Lipschutz, Chief Executive Officer of Brookside Companies and President of HomeFirst™ Certified Communities.
We are based in Birmingham, Michigan, approximately 20 minutes outside of the City of Detroit. HomeFirst™ is made up of 15 manufactured housing communities with approximately 7,000 total home sites. Our footprint is presently in southeast Michigan, but we are working to expand our portfolio right now.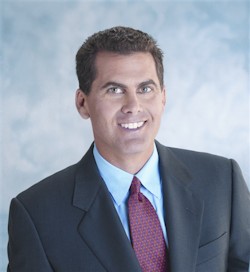 HomeFirst™ provides a full range of services to provide the best experience for our residents and those coming to find their families a wonderful neighborhood where they can achieve the American dream of home ownership. With over 25 years of experience in the manufactured housing industry, HomeFirst™ and its affiliates operate one of the most progressive and comprehensive home sales and rental operations to be found.
Our staff includes, among others, a vice president of sales and marketing, licensed finance mortgage loan originators (MLO's), a construction department, finance division, an inventory management team to manage home installation and setup as well as the turnover and refurbishing of existing homes, along with a service department to handle home repairs. HomeFirst™ is led by seasoned professionals including Steven Karbal (COO/CFO), Danya Mallad (VP of Marketing & Sales), Lauretta LaMothe-Ryan (Regional Operations Manager), Emily Allen (Director of Human Resources), Marty Rhodes (Director of Construction Services), and Tammy Fonk (Managing Director, Acquisitions).
Something that really set us apart from others is our focus on providing a wide range of in-house resources to support the communities and our residents. We strive to have our own teams who work closely together to enhance the customer experience from the time they enter the community for the first time through their entire tenure as residents. To accomplish this, we have:
Developed an industry leading web marketing and advertising platform with www.HomeFirstCertified.com. We drive thousands of visitors here each month and through the doors of our on-site sales centers with traffic of approximately 5,500 visitors per month and growing. Our sales team also spends hundreds of hours each year training. The HomeFirst™ Certified Communities program sets our communities apart from the competition as upscale "certified" communities with a strong, cohesive marketing program not being offered elsewhere in the market.

Inventory Management Program to oversee new home installation, along with estimating and refurbishing rental homes and homes sold for existing residents who may be relocating.

Home Rental and Service Operations for the ongoing maintenance of rental home inventory is made up of a team of dedicated professionals who oversee the service calls of home renters directly with "under 24 hour turnaround" in most cases.

One of the most vital services we have is our HomeFirst™ Sales Processing and Financing Program. All sales are handled by licensed mortgage loan originators and a dedicated staff who coordinate the entire sales, finance and documentation process, ensuring that the purchase process moves along smoothly which provides our customers with the highest levels of customer satisfaction in the industry.

Our asset management services are among the best in the industry. From our on-site office and maintenance personnel to regional managers and the support staff in our headquarters, everyone works as a well-oiled machine. With hundreds of years of experience, we focus on providing our team members with all of the support and resources they need to give our residents the best experience possible, ensuring the highest levels of occupancy growth and customer satisfaction along the way.
2) Background: (Educational/Professional snapshot before entering the factory-built housing arena).
I graduated from the University of Michigan in Ann Arbor with a degree in political science and public policy in 1985. After a short stint in medical school, I went to work in the real estate industry.
From finance to brokerage, consulting and construction, I acquired an affection for development.
Then in the mid 90's, I began working part time with my father in law who had acquired 3 manufactured home communities in the 70's that were in the process of being expanded. At that time, we had around 850 total home sites that were 70% occupied and 6 full time employees including my brother in law who ran operations.
Over the next few years, we acquired land, got it rezoned and developed our own properties. In 2002 when our flagship property, Woodland Ridge, opened in South Lyon, Michigan, I found the business at a crossroads with 9 communities and a lot of sites to fill.
Additionally, I had a growing family and was pretty much working two full time jobs. In order to save my sanity, I joined up full time.
As we survived the industry downturn, we added sales and home finance operations along with a home rental and service business. Studying what other successful firms inside and outside of the MH industry were doing, we evolved.
We developed an industry leading marketing/sales platform along with in-house construction and home service for our homes, our communities, and our residents. The various facets of our platform all complement our hub, one of the finest asset management operations out there.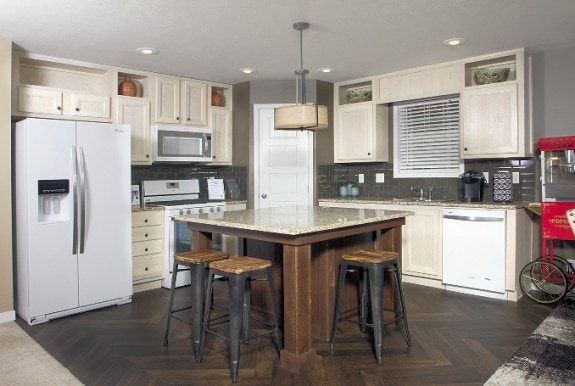 Today, HomeFirst™ has 8 communities that our family owns plus another 7 that joined us and share one of the strongest online marketing platforms in the industry, HomeFirstCertified.com. In 2015, we drove more than 55,000 customers to our website, 10% of them in the sales center doors and executed almost 650 transactions for home sales and rentals.
With this successful track record, the personnel to lead our teams, and the processes and systems needed to grow occupancy and maximize investor returns, we are now aggressively working to expand further with community acquisitions in the Midwest and across the US.
3) When and how: (When and how you began with in manufactured housing).
Back in the mid 90's I was in real estate brokerage and consulting and was intrigued by what I was hearing about manufactured housing communities in general and the growth of the first MH REIT, Sam Zell's Manufactured Home Communities (MHC) as well as other industry leaders that coincidentally were based in our area such as Chateau, Lautrec, Uniprop and Sun Communities.
Knowing some of their principals and having spent a lot of time for a large insurance company financing and evaluating apartment communities, the stability and risk model of MH excited me along with everything that I was learning about the industry.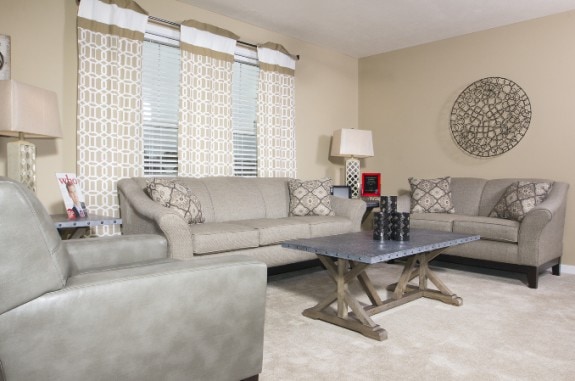 While my father in law had a handful of MHC's that he had acquired, I saw that manufactured housing was going to grow and would be able to provide a most affordable housing choice for families into the future.
I always believed that MH and especially Manufactured Home Communities would offer the most attainable housing options and greatest value for families in the region.
In the mid 90's, we began acquiring land and developing our own communities. Today, we have direct family ownership of 8 communities boasting 2,915 home sites in addition to the 7 HomeFirst™ partner co-branded communities.
4) What are your personal interests or hobbies? How do you like to spend non-work time?
I have been married for 24 years. My wife, Lainie and I have two grown children. My daughter is a recent graduate of the University of Michigan with a degree in Psychology and Criminal Justice who is moving to Chicago this summer where she will begin a one year internship program in the City Year Teaching Corps program. My son will be entering his sophomore year at the University of Indiana – Bloomington in the fall pursing business degrees in Media & Entertainment and Entrepreneurship.
My wife and I travel quite a bit, enjoy skiing, hiking in the mountains and fitness.
On a personal level, I play ice hockey and roller hockey, enjoy yoga, working out and building things wherever I can.
5) As a privately held business, let's start with some history for HomeFirst™ Certified Communities and the Brookside Companies. You do single family, multi-family and manufactured homes in a quality land-lease setting. Tell our readers about the various things your operations do, please.
Not because we really wanted to, but because we had to in order to survive, over the years, we developed a series of working groups under our Brookside Companies' umbrella to support the growth and occupancy of our communities. This all started back in 2002, when we hired a consultant to look at how we were marketing our properties.
He remarked that when customers came in, we were selling them "2 x 6 construction and R-19 insulation in the walls." This was not what folks were looking for when shopping for a home. People were looking for clean, safe neighborhoods.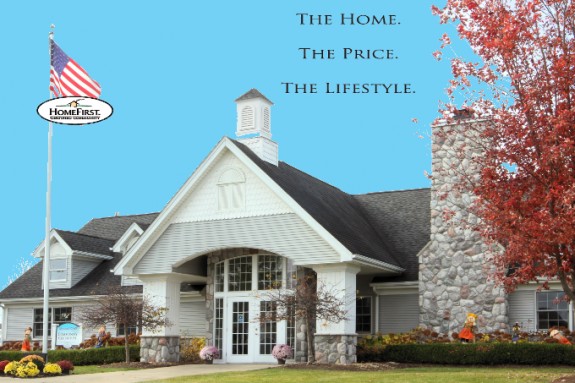 They wanted quality homes with more space to move around in, and they wanted a sense of community – and all were looking for a good value.
Thus, HomeFirst™ Certified Communities was born. We market to what our customer is searching for and share a common vision – to provide deserving folks the affordable home of their dreams. Manufactured homes, especially in land-lease communities, provide one of today's best, most affordable housing options. With us, residents get "Twice the Home for Half the Price."
HomeFirst™ Certified Communities promotes manufactured homes as a lifestyle choice, combining the most exceptional manufactured home communities to provide the advantages of living in a country club setting at a price that is truly affordable.
We can aggressively compete against apartment living price points while offering our residents so much more for the money! Our communities feature professional, on-site management teams, deluxe amenities including gorgeous clubhouses for private parties and community events, recreational facilities such as stimulating children's play areas along with swimming pools, fitness centers, picnic areas and basketball courts…all in safe, caring neighborhoods.
6) What do you strive for at HomeFirst™ to set you apart in the minds of prospective customers from others in the manufactured housing space?
What we work to achieve and set ourselves apart from what customers might find elsewhere during their search for the best place to live is their full experience when they arrive. The customer will quite often make the decision on where they want to live as they drive through the entrance on their way to our sales center.
We want them to feel entranced by not only the feel of a real community accompanied by amenities, but every touch point we take them through regarding selecting a home.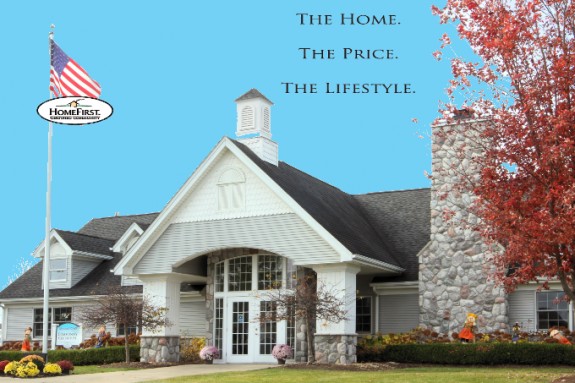 We strive to appeal to all of their senses from touch, smell, hearing, and visual aids. Customer engagement is the key. We focus on this through proper signage from the community entrance all the way to the sales center set in a staged and fully furnished home.
It is carried on when they walk in the door and smell the scent of sweet apple pie candles burning, hear a bed of jazz music playing softly in the background and view our trendy furnished models.
From the time they arrive on our property, we entice our prospects. This sets us apart from our competitors along with a team of very highly trained sales professionals who counsel prospects through the home buying process making it an educated, seamless and rewarding experience from the very beginning.
We create a comfortable atmosphere allowing visitors to recognize early on that they have found their new "home."
7) As you know, there are those who have embraced rentals, others eschew them in land lease and some strive to strike a balance on rentals vs. resident-owned homes. Where has your operation come down on this topic and why? How is that working with respect to occupancy and profits?
We elected to pursue home rentals a number of years ago because of the trends in the marketplace – not just in MH but in housing across the board. Additionally, we feel that to provide the most affordable housing options for our customers, with the financing options currently available, home rental is necessary and can be very attractive.
If properly managed, it can provide excellent returns to owners and investors.
In the past 4 years, our home rental portfolio has grown from none to 690 homes, and it performs extremely well for us. We believe that this is for the following reasons:
We are very strict in how we underwrite our rental applicants. We consider not just credit score, debt ratio and employment history but also spending habits, employment history, background checks and references.

We inspect our homes 6 to 12 times per year. Our residents start with monthly inspections both to keep an eye on things and to answer questions as many are new to manufactured housing.

We strive to offer a high level of customer service. Our on-site community professionals along with our home service department and the service technicians we have on staff, all work to keep our residents happy.

We look for longer term residents only who will fit in well into the neighborhood.

Our conversion program works hard with residents to assist them in buying their homes and arranging for financing as well as keeping them engaged in the process of "Converting to Home Ownership" from the very beginning of their occupancy. We are in the process of launching a new program this summer which looks extremely promising in growing our conversion rate based on initial test marketing as well.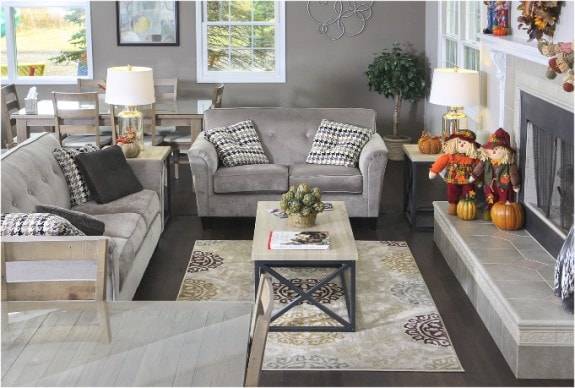 8) Every CEO has to have certain operating principles and philosophies in order to get a team to work successfully together. Please share some insights into your thinking and how that is translated into building a team that delivers for the residents and the company?
Hire great people and empower them to make decisions, push the envelope and make mistakes. If we aren't making mistakes, we aren't trying hard enough!

Don't tolerate mediocrity. Not in your people. Not in your processes. And, certainly not in your product.

Support your teams and give them all the resources they need – more than they ask for and then a bit more.

Engage your folks continually to be aware of what is going on in their lives, their families and their needs – both inside and outside of the workplace. Help them grow everywhere they can! Your company will benefit many times over.
9) There are billions of investment dollars targeting the manufactured home community space. Besides MHPros, A) investors, B) media and C) public officials are among those who carefully read interviews like this one we are doing with you. What would you tell each of those three groups that you think they should know about manufactured housing in general and the MH Community niche in particular?
Manufactured Home Communities (MHCs) can provide the greatest value for residents and thus offer long term, quality returns and stability for investors.
However, we are in an industry that has been stigmatized by poor past performance and a low quality image. We are all still suffering from the horrible home repossession and loss experiences that plagued us through the 2000's along with some of the terrible images of our communities and our residents in the media over time. Our job of self-policing has been relatively weak in the past, but now we are doing a better job now more than ever before.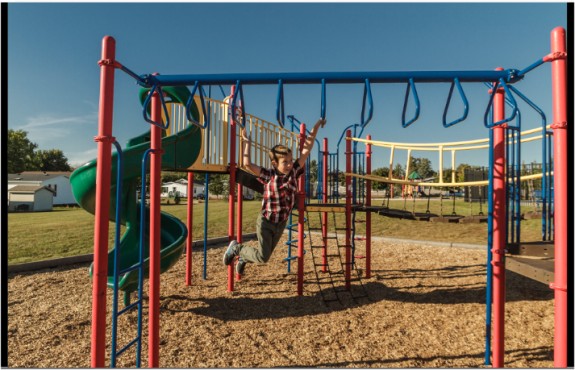 In order to survive, we have all had to step up to the plate and take responsibility for the performance of our customers' loans as well as how we underwrite our buyers and accept residents into our communities. We can no longer be lazy operators worried about what the fastest way to get the checks into the bank is. We have had to become much more diligent in operations and financing and do what we can (and push that envelope) to ensure the long term viability of our residents.
And teaching the "old dogs" of the industry these "new tricks" hasn't always been easy. There are still a lot of operators out there who are slow to evolve.
But this is changing. The industry is pushing it on us and the banks and lenders (not just to our residents but also those making the mortgages to the communities) are forcing us to do a better job all around. Most importantly, we have learned that this is not simple. It is a complex industry and running communities, filling them up AND THEN KEEPING THEM FULL is a tough job. It now requires skills, resources and a team that we didn't used to need but must now have in place if we are going to grow occupancy, maintain stability and survive!
10) There are some who think manufactured housing will never recapture the heady days when MH was 21% – or in some states, more – of new single family housing starts. What say you about the potential for manufactured housing? What do you see as the things needed to achieve that potential?
I'm as bullish on the industry today as I've ever been, and the product itself is the best I've seen yet. But the business, as far as a land-lease community operator is concerned, is much different than it was years ago.
Our business has shifted more towards home rentals versus sales, and we are thus competing more with apartments today than stick-built housing.
The reason is due to changing consumer demands towards apartments and rental housing, and our inability to compete with the historically low interest rate financing available for conventional homes. When consumers can purchase conventional homes with financing in the sub-4% range, it is difficult for land-lease community operators to compete when our available financing is in many cases more than double that rate, or non-existent.
The availability of retail financing has been a problem for years, and we need more players to enter this space. What our industry really needs is more abundant chattel financing, and ideally that which is comparable to conventional mortgage financing (i.e. a FNMA or Freddie Mac type vehicle). I can't think of a bigger boost to our industry than this. HomeFirst™ is leading the charge here, working with lenders, financial institutions and manufacturers to help create better options for how we finance our customers.
The industry today is the best that we've seen in more than a decade. Manufacturers are busy and new plants are even opening up. I am confident, however, that much of this production is due to the growth of rentals in land-lease communities, and not the result of manufactured home sales to the consumer. We need this trend to reverse. For this, we need more affordable financing options for our residents.
11) Tell us about some of the positive recognition your operation has earned over the years.
In 2004, our new Augusta Woods property received the "Best in the Midwest" award from the Manufactured Housing Institute. In 2005, our flagship property, Woodland Ridge received the award for the Best Land Lease Community in the United States from the Manufactured Housing Institute (MHI).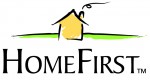 However, the greatest recognition we receive is from the visitors to our communities (prospective residents, their guests, and industry professionals) who remark that the HomeFirst™ Certified Community or sales center they have visited is unlike anything they have seen and is somewhere they would be happy to call home as well as our current residents who continually take the time to thank us and our staff for a job well done!
12) CFPB, Zoning, HUD – these are just some of the sources of regulatory challenges facing manufactured housing today. What has happened in the decades gone by has clearly influenced how regulators see our product and how it is treated by public officials today. With affordable quality living in high demand nationally, do you think manufactured housing could play a role being part of the solution for American households? What can regulators do to make that happen? What can the industry do to make that happen?
There is no question that manufactured housing can play a significant role in providing quality affordable housing nationally, but Congress must recognize this, and there has to be a change of attitude by federal, state, and local officials.
Regulatory burdens have increased at all levels, not to mention those imposed by the SAFE Act and Dodd-Frank. And, although we have sought relief from the overly burdensome provisions of these Acts, our efforts have had minimal impact so far. There seems to be no desire at the federal level for this to change any time soon.
It puzzles me why the auto, boating and RV industries can sell their products, which in many cases are much more costly than ours, with far fewer financing hurdles and regulations than the manufactured housing industry. In my opinion, we have done a poor job of advancing our cause and lobbying for our industry.
If manufactured housing is going to be a significant solution to solving the demand for quality affordable housing, our industry must ensure that the maze of regulation is tempered and modest throughout the entire process of manufacturing, selling, financing, siting, installing, and delivering occupancy of a home to a resident. To accomplish this, there must be recognition that our product is a significant solution to a national problem, and there must be a desire by federal, state, and local officials to embrace it.
We have been fighting the negative stigma of the manufactured housing product for as long as I can remember. While the product is better than ever before, we seem to have made little progress with this battle. Because our product offerings are expanding, our industry needs to do a better job of educating the locals and consumers of the superiority of our product and to reject the old invalid stereotypes.
We often say that if we blindfolded someone and toured them through a manufactured home, they would never know it was built in a factory. Maybe we should take on such an experiment and compare their reactions to an apartment and site-built home. What a great TV spot that would be!
13) Dealing with challenges and spotting opportunities is what C-Suite level people do. Processes that work, as you know, are a key to success. What sort of process do you find effective in identifying opportunities and challenges and how you navigate those as a company?
It is no secret that you can't have a successful business without happy customers. We, therefore, adopt the notion that the most important people in our company are our customers and residents, and the next most important people are those who interface with them daily (i.e. our community and sales staff). The rest of the company is there to support those responsible for our customers' satisfaction, and it's important that we empower them to do this. In this sense, we operate as an inverted pyramid in the same way Nordstrom does with the C-Suite folks are at the bottom.
At the C-Suite level, we set the goal and gain input from everyone in the determining the best way to get there. By listening to and supporting those on the front lines, we are much more effective at identifying challenges and developing solutions.
14) Your firm has earned a reputation for doing a great job in creating curb appeal and having nice homes for prospective residents to choose from. Can you share an experience of one or two economically upscale residents who came in skeptical, but now live in a manufactured home? What where the things that they experienced that won them over?
This experience is shared by someone who was skeptical and grew comfortable enough to move into our Woodland Ridge community and rent a home there. She became so enamored with manufactured housing that she purchased her home, and she so embraced all things HomeFirst™ that she joined our sales staff:
"When we first came to Woodland Ridge, we were checking out condos and apartments.  We decided to rent because we were not looking to purchase at that time.   We were unsure how living in a community would suit us, so we thought the two-year rental would give us a chance to look around and see if we wanted to purchase a home on private property elsewhere. After moving into Woodland Ridge, we realized what a wonderful community it is and what a great value our home was. Things that made us decide to purchase even before our lease was up:
1. Loved how well kept the community was;
2.  Enjoyed the amenities, pool, exercise room and the events put on by the community;
3.  Realized we would get so much more for our dollar.   We bought a home with a 2 car garage on a great commons site, 2000 sq. ft. for a great price.  It would have cost us more to purchase a 1000 sq. ft. condo in the Brighton/South Lyon area;  
4.  How well managed the community was by on-site teams and home service professionals; and
5.  The fact that there is so little property to maintain.  My husband and I are past the point of wanting a large yard to mow and maintain.
-Janet Schmidt, Home Specialist
HomeFirst™ Sales
15) After hours, when you get together with your peers over dinner or drinks, what are the kinds of things you talk about? What are the politically incorrect or other professional thoughts you wished the industry would get out in the open, discuss, embrace and resolve?
Many of my peers have been in this business for years and have seen the best of times, and the worst of times. For much of the past decade, we used to commiserate over bank repos, delinquencies, declining occupancies, lack of retail financing, inability to sell new homes, etc.
Fortunately, the economy and industry are recovering and, in fact, business has actually gotten much better.
Today, our conversations are centered on keeping up with consumer demand and getting our communities filled while the demand is there and low interest rate financing is still available for our communities.
To a certain extent it's always a race against the threat of declining consumer demand and a rise in permanent mortgage rate financing. Always expecting a downturn, we now realize that we can take some comfort in knowing that we offer the greatest and most affordable value in housing for everyone.
16) After decades of federal programs and trillions spent to fight poverty, regulate health care, housing, financing or industry, it seems that what we have in America today are the aftermath of programs that may have been well intentioned, but have not cured the problems they proposed to fix and have cost the nation trillions in the process. Millions of people today clearly don't understand the free market as previous generations in the U.S. once did. If one looks at national politics, one sees a major party proposing a move further left, as if the medicine given to date just hasn't been strong enough yet. 
On the other side of the political aisle, the presumptive nominee is talking about scaling back federal programs and intrusion in the market place. Without having to name (unless you want to) a party or a candidate, do you think we are approaching an important crossroads? Do you think in general we need more regulations in the market or less? Then…explain why?
I think we are always approaching an important crossroad in an election year. We have two candidates who have markedly different approaches and views, and without casting an opinion on either, the biggest threat we face is economic turmoil due to uncertainty, domestically and internationally.
Markets like stability and clarity, and to the extent these are disrupted, they behave in erratic ways, which causes a ripple effect downward.
There is no doubt that the regulatory environment has become overbearing, costly and excessive. We need to get back to a more moderate and pro-business regulatory climate, with political stability, and otherwise let the markets work.
17) Some in MH love associations, others don't understand trade associations or even hate them. You are active in industry associations at the state and national level. If there were one or two changes you could suggest that would get more people involved in associations, what would they be? How can a national association do better at achieving the regulatory changes they seek? What do you think the national association is already doing well to advance the cause of its members?
There was period of time in Michigan when our industry was facing serious legislative threats such as increased taxation on manufactured housing, local control in our communities, and a number of other adverse legislative issues. Fortunately, we have a very active state association with highly competent legal counsel and a well-connected lobbying firm. Each and every time these threats arose, our association has been largely successful in getting through these issues unscathed.
Garnering member support and participation while these issues are present is easy.
Members, however, have short memories and unless existing threats are looming, it's hard to get their attention. The national association is no different.
The MHI has done of good job of providing educational tools to its members, and the national conferences provide a great opportunity keep up with the industry and to network. What has helped our state association is a separate PAC committee whose sole focus is keeping up with legislative matters and raising PAC contributions from its members.
I, quite frankly, don't think a lot of industry folks understand what our state and national associations do, and why they are critical to its success, and the success of each of our businesses. To a certain extent, it's a case of "what have you done for me lately."
In this regard, we need to better explain what our respective associations do, clearly outline their past successes, the threats on the horizon, and the risks of failure! We must support these organizations always!
18) From your perspective, how important is trade media and keeping up with what's happening in the manufactured housing industry? How could trade media in MH be improved? What's it already doing that is useful or helpful?
In a world where we are inundated with data and images coming at us from everywhere, it is critical that we take the time to see and hear what others in our industry are up to. Trade media has the ability to do this better than anyone else. Having the opportunity to learn about what others are doing to be successful and lessons learned from mistakes everyone makes every day is the greatest education we can get.
One of the great lessons I have learned from the Urban Land Institute and its various product councils that cover all categories of real estate assets is how ULI provides direct interactions and hands-on learning among its members. Actual case studies are shared and analyzed to drive better thought and perspective for everyone.
In the MH industry, all too often, we do not have the chance to interact at this level. Presentations made at conference tend to be "sales pitches" rather than educational interactions.
Trade media has the unique ability to showcase and focus on lessons learned, display these and share them with its audience. Hopefully, doing so will lead to more sharing opportunities among its readers and viewers.
19) Professional education is something other industries take seriously. What do you do in your firm to advance the cause of professionalism in your team? Tell us the kinds of things you and your management team strives to do to stay current or ahead of emerging trends.
Professionalism starts with the hiring process, and while we don't necessarily require industry or product experience, we do require that our staff be highly motivated and capable of delivering exceptional customer service.
Once hired, our job is to let them know what is expected, train them and otherwise give them the tools to do their jobs, to inspire them, and assist them in working as a team. We attend the major industry conferences and trade shows, and send our managers to educational courses and certification training. Fair housing and landlord/tenant training is also done regularly.
We strive to get our members to focus on the entire team and lean on them to do this through scheduled corporate team meetings, intense product training internally and at the factories, process training by shadowing key personnel, and lots of third party training by industry experts.
We also have team building exercises off-site by trained firms, and have in the past taken our entire management team (i.e. corporate, community, and maintenance managers) for multi-day training and teambuilding retreats.
20) Closing thoughts on any MH connected topic, sir?
Manufactured home communities still have the unique ability to fit America's need for the most affordable and best housing options available. Being able to offer the highest value and the nicest neighborhoods for residents and for families to raise their children is an incredible honor and responsibility. We need to take this seriously and consider how everything we do and how every square foot of our property enhances the customer and resident experience. We should look at our communities and ensure that they offer our customers something we can all be proud of. ##