1) Who, What and Where: (Your name and your formal title at Clayton Bank).
James L. Clayton, Chairman, Clayton Bank and Trust,  Chairman of American City Bank, Tullahoma, TN, Chairman of Clayton Foundation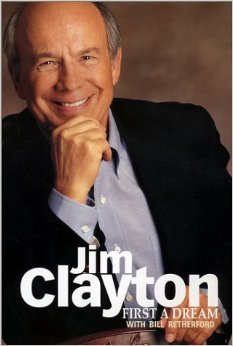 2) Background: (Educational/Professional snapshot before entering the Manufacfactory-built
housing arena. Specifically mention your prior work experience to founding Clayton Homes).
Founder of Clayton Homes, Inc, Co-Founder of Clayton Motors, Inc., Worked through college as technician at TV station and sold cars.
Degrees: Electrical Engineering and Law degree – numerous Honorary Doctorate degrees
Pilot and owner:  (Airline Transport Pilot rating in Jet, Helicopter, and Glider)
3) When and How: (When and how you began what became Clayton Homes).
I was always thinking, or looking for a new idea, really enjoyed learning and growing.
The birth of the very first Clayton Homes sales center evolved from the purchase of a mobile home that was listed in the Classified Ads. Realizing the profit margins were much greater in selling Manufactured Homes over cars – I quickly began looking at ways to leverage current lending relationships, accounting systems, media coverage, and sales staff into that industry.
In a five year period (1968-1973) Clayton Homes sold over 700 homes for $25 million in revenue each year.
4) What are your personal interests or hobbies? How do you like to spend non-work time?
Enjoy flying, guitar, traveling, reading, learning, and philanthropic activities.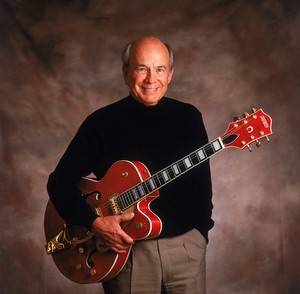 I was able to learn,
So, I could earn,
And now I get to return.  
5)  You were honored with induction into the Horatio Alger Organization of Distinguished Americans.  Those who haven't read, First a Dream, may not realize you started life as a share cropper's son.  Dolly Parton said, "Jim found his rainbow after every storm…proved the American dream is still alive." Tell us more about the qualities that it takes to overcome adversity and to move from survive to thrive. Do you think a person can adapt and change successfully into a can-do mindset?
I do think that a person can adapt and change successfully into a can-do mindset provided that he/she is willing to make the commitment to learning.
One must become aware of his/her strengths and weaknesses and be willing to learn from mistakes. Failures and set-backs can promote self-introspection and it is during these moments that greatness is often born. 
6) Many today try to separate faith from not only politics, but also faith from business or professional activity.  Didn't faith influence who you and concepts you apply, such as Servant Leadership?  
Also, please give a snapshot of what servant leadership is for those who don't know the concept.
A servant-leader focuses primarily on the growth and well-being of people and the communities to which they belong.
While traditional leadership generally involves the accumulation and exercise of power by one at the "top of the pyramid," servant leadership is different.
The servant-leader hands the power to the people – and supports with financial and other resources – and sets the boundaries wide enough to all for mistakes. 
Actual mistakes, provide highly productive learning opportunities.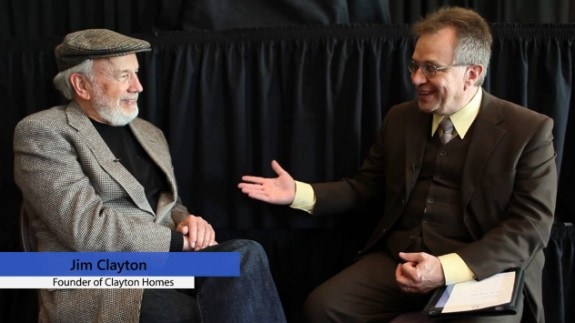 7) Reviews by people who work for Clayton Bank rave about the great corporate culture.  GlassDoor quoted one saying the qualities in your organization include:
• Energetic and positive team environment
• Significant career opportunities
• Senior Managements wisdom & experience
•  Helping and serving in the community
Clayton Homes under your leadership also enjoyed such a positive reputation.  What are your secrets for creating a good culture in an organization?
Hiring the right people – equipping Team Members with the knowledge and skills to handle ever increasing responsibilities – with a sprinkle of recognition at appropriate times. 
The bank team receives a quarterly Team Share bonus (18% of pay).  
We implemented Team Share at Clayton Homes back in 1980.  Each person is an owner through the bank's ESOP.  Treating them like "partners" instead of employees reduces turnover, increases moral and enhances customer service.
8) Your son Kevin earned his way through various roles at Clayton Homes to reach the top spot, he was given no short cuts.  Was that a conscious decision on your part, was it his desire to go that path, or some combination of both?
It was a combination of both.
In order to be in a top leadership role it was important for Kevin to earn the respect of others on his own.
Kevin was willing to take on difficult tasks, many of which other Managers would shy away from. His work ethic and dedication to the industry and to Team Members proved to be invaluable for him – and CMH.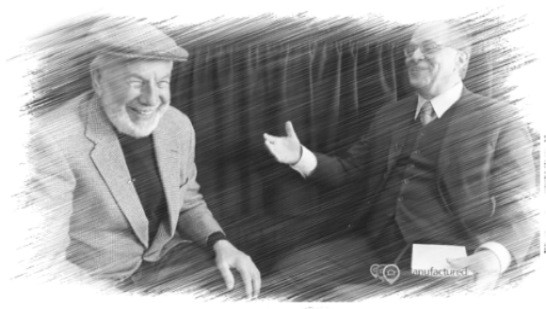 Jim Clayton, left, L. A. 'Tony' Kovach, right
9) We interviewed your good friend last summer in A Cup of Coffee with…Tim Williams.  Tim spoke of the manufactured housing industry as a big fraternity.  Clayton and 21st Mortgage are both very active in associations at the state and national level.  Is that also an outgrowth of company culture and deeply held values?  Do you believe we are better off working together – even with apparent industry competitors – when taking on political or other pressing issues?
Two are greater than one – so yes, I do believe that it is important that we stand behind one another and show unity when dealing with major industry threats on "The Hill" in Washington, or wherever. 
By synergistically working together not only does the industry have a higher chance of gaining support, but everyone learns from the experience.
10) The sales system taught at Clayton Homes stressed the value of listening.  Do you think customers today are more likely to turn off when faced by a heavy sales approach, yet will respond well when they are listened to, gently mirrored and are respected?
The "mirroring" technique was implemented into the Clayton Homes sales strategy years ago and is still used today.
The Bank's sales people are trained to be aware of and to adapt to the belief's, tone, style and manner of the prospective client. If the client talks fast, we talk fast. If they lean forward in the chair, we lean forward in ours. Whether they're monotone or animated, we tend to do much the same.
Small behavioral nuances can differentiate a super star from the herd as we are agreeable and in non-verbal ways convey that, "I understand. We're on the same page." "You make a good point."
Customers want to be heard and respected and through "mirroring" we are affirming their value and importance to us. ##
(Editor's Note: This is part one of a planned two part interview with Mr. Jim Clayton. The video below is DIFFERENT than the written interview! So don't miss it.
The video is also part 1 of a planned 2 part video interview.
Those signed up on our free emailed updates will be notified when part two of the written interview and part two of the video interview. Our thanks to Jim Clayton and Clayton Bank team members who made this interview possible.)