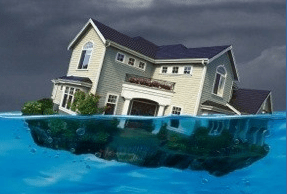 While the negative equity rate is five times higher than it was in 2004, during the first quarter of this year 425,000 borrowers who were once underwater regained equity, according to what Black Knight Financial Services tells nationalmortgagenews, leaving just 2.8 million borrowers in negative equity.
Black Knight's Home Price Index has documented 48 consecutive months of annual home price appreciation, and that 38 million borrowers have at least 20 percent equity in their homes, with each borrower averaging $116,000 in tappable equity. MHProNews has learned that overall tappable equity grew $260 billion in Q1 2016.
"It seems borrowers are still being prudent when it comes to drawing upon that equity, though," said Ben Graboske, data and analytics executive vice president at Black Knight, in a news release Monday. "Just $20 billion in equity was tapped via cash-out refinances in 1Q 2016 — roughly one-half of 1% of total available equity. Even so, cash-outs still accounted for some 42% of all refinance activity in 1Q 2016."
While fewer than 1% of all active mortgages were made to borrowers severely delinquent on student loans, Black Knight reported that borrowers severely delinquent on student loan debt were five times more likely to be delinquent on their mortgages than those who are current on student loan debt. ##
(Image credit: news365today–home beginning to float after being underwater)

Article submitted by Matthew J Silver to Daily Business News-MHProNews.