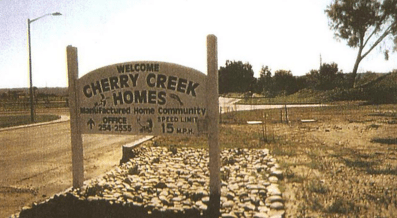 The Yellowstone County Zoning Commission unanimously turned down a zone change application that would have allowed Cherry Creek Estates manufactured home community (MHC) to expand by adding as many as 80 manufactured homes, reports billingsgazette. While the Yellowstone County Board of Commissioners will have the final say when it meets in Billings, the county seat, April 26, neighbors told the commission they were concerned about the upkeep of the community, the increasing number of students who are filling Beartooth Elementary, and the frequent police and ambulance runs to Cherry Creek.
Wyeth Friday, Yellowstone County Planning Division Director, said police calls to the community have averaged 284 annually since 2007, while calls to Casa Village Mobile Home Park have averaged 84 per year. Runs to Golden Meadows Mobile Home Park has experienced 155 calls per year. "The public health and safety issue came up pretty significantly in this case," Friday said.
Advertise with MHProNews to be seen
Cherry Creek office employee Trysten White said she sent out 362 notices of violations to residents regarding skirting, sheds, fences and other matters. Resident Chad Morrison told MHProNews he is pleased with management's handling of issues, saying, "I can't praise management, the owners and maintenance staff enough."
Most of the people at the hearing were opposed to the expansion. Mary Horbath, who recently moved in nearby said "They're trying to put lipstick on a pig," while Lindsay McGlimpsey said, "People fear for their safety when they consistently see police cars and ambulances rushing into Cherry Creek." ##
(Photo credit:Cherry Creek Manufactured Homes)

Article submitted by Matthew J. Silver to Daily Business Nesw-MHProNews.