"President Donald J. Trump announced [Monday] his intent to nominate the following individuals to key positions in his Administration," the White House pressroom tells the Daily Business News.
Dino Falaschetti of Montana, is to be the Director of the Office of Financial Research (OFR), Department of the Treasury.  The White House press room gave his bio as follows.
"Mr. Falaschetti was born and raised in Illinois.  He earned a Ph.D. from Washington University in St. Louis, an MBA with high honors from the University of Chicago's Booth School of Business, and a B.S. with distinction from Indiana University's Kelley School of Business.  He served as a senior economist in President George W. Bush's Council of Economic Advisors, and currently serves as chief economist for the House Committee on Financial Services.  Previously, as a professor, he earned tenure in economics and law, as well as a named professorship in finance.  As a business professional, he managed a Fortune 100 corporate finance department, and also served as an expert witness on matters involving governance, accounting, and finance."
House Financial Services Committee Chairman Jeb Hensarling supported the nomination in a separate statement to MHProNews.
"As is the case with most post-crisis creations of President Obama and Washington Democrats, the Office of Financial Research has failed to live up to its purported mission. Plagued by reports of inefficiency, poor morale and fiscal irresponsibility, the OFR is in desperate need of new leadership," Hensarling stated. "Dino's policy leadership on systemic risk and monetary policy, as well as his professional experiences with financial institutions and executive management in economic research, is exactly what OFR needs to realize its vision of 'a transparent, efficient, and stable financial system.' While we will miss his knowledge and expertise, I applaud President Trump for this outstanding pick."
Oval Office Names Surprise Nominee to Head CFPB
The Los Angeles Times and some other self-proclaimed 'progressive' sources suggested that the nomination of Kathy Kraninger was designed to keep Mick Mulvaney on longer at the CFPB.
Some are saying she lacks the qualifications to Head what they say is currently the single most powerful regulatory agency in Washington, D.C.
But the White House defended the choices, and said as follows in their statement.
Kathleen Laura Kraninger of Ohio, to be Director of the Bureau of Consumer Financial Protection for a term of five years.
"Ms. Kraninger currently serves as the Associate Director for General Government at the Office of Management and Budget.  In her current position, Ms. Kraninger oversees $250 billion in budgetary resources for seven cabinet departments and thirty other federal agencies, including the Department of the Treasury, Department of Housing and Urban Development, and the Bureau of Consumer Financial Protection.  Ms. Kraninger started her career in public service as a Peace Corps volunteer.  After the attacks on 9/11, she joined the newly created Department of Homeland Security, and was promoted to Deputy Assistant Secretary for Policy.  Ms. Kraninger also worked in Congress, from 2011 to 2013 on the House Committee on Appropriations, and from 2013 to 2017 on the Senate Committee on Appropriations.  She received a B.A. in political science and education, Phi Beta Kappa, from Marquette University, and a J.D. from Georgetown University."
Chairman Hensarling weighed in on that nomination too, with the following statement to the Daily Business News.
"The Bureau has an important mission to enforce consumer protections laws, and properly designed and led, it is capable of great good. We have seen some of that good under the leadership of Acting Director Mulvaney, and I have no doubt that will continue under the leadership of Kathy Kraninger," Hensarling said.
"I am especially pleased that President Trump nominated an individual with management and budget experience—two qualities that are desperately needed at an agency which has been plagued with cost overruns and unnecessary spending and does not have a full-time and an independent Inspector General. I'm confident that, under Kathy's leadership, gone are the days of wasting a more than $240 million of taxpayer money to renovate a building it doesn't even own and paying staff to perform research that has nothing to do with the Bureau's mission," Hensarling said, adding, "I look forward to working with Kathy, the Trump Administration and House and Senate Democrats to reform the Bureau into a law enforcement agency that truly protects consumers and is accountable to the people's elected representatives."
Mulvaney, as regular MHProNews readers know, has made waves by trimming the power of the CFPB from within.
Inside Scoop Mulvaney-CFPB and MHI, Berkshire Hathaway Company Meeting Detail$
The Trump Administration – not a chest-thumping, posturing trade group in Arlington as some claim – made possible the change to Dodd-Frank that loosened up the MLO rule.  For more details, see the related reports, linked above and below.  ## (News, analysis, and commentary.)
(Third party images, content are provided under fair use guidelines.)
Note: those who think that the struggles over the enormous powers of the CFPB are over, need to think again. More on that in the days ahead.
Related Reports:
White House Signing Ceremony on Historic Pro-Growth Financial Regulatory Reform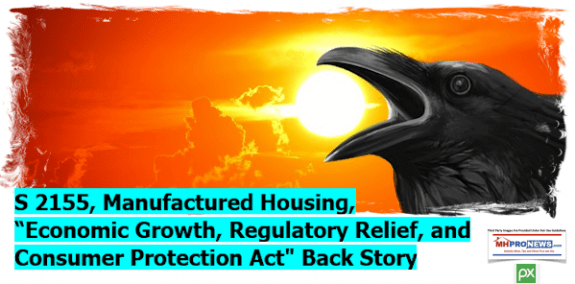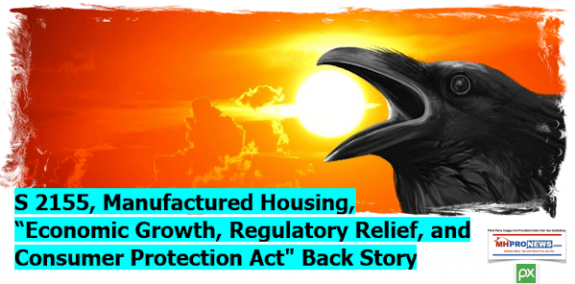 President Trump Spotlights Factory Home Builder in Speech, Proven Promotion, Support of Industry Advancement
1) To sign up in seconds for our MH Industry leading emailed news updates, click here.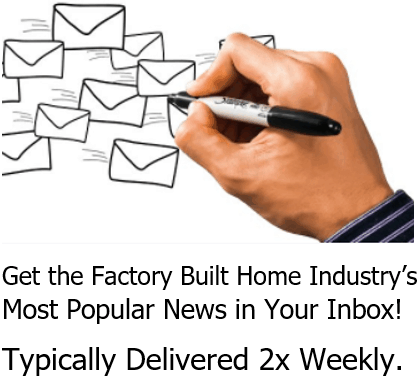 2) To provide a News Tips and/or Commentary, click the link to the left. Please note if comments are on-or-off the record, thank you.
3) Marketing, Web, Video, Consulting, Recruiting and Training Resources
Submitted by Soheyla Kovach to the Daily Business News for MHProNews.com. Soheyla is a managing member of LifeStyle Factory Homes, LLC, the parent company to MHProNews, and MHLivingNews.com.