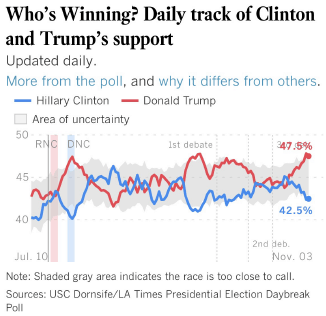 "The USC Dornsife/Los Angeles Times "Daybreak" poll tracks about 3,000 eligible voters until election day, asking on a regular basis about their support for Hillary Clinton, Donald Trump or other candidates as well as their likelihood of actually casting a ballot." So says the LA Times in their politics polling section.
"We update the data each day based on the weighted average of poll responses over the previous week," their polling disclosures state. "That means results have less volatility than some other polls, but also means the poll lags somewhat in responding to major events in the campaign."
What that means is the Trump lead may be somewhat higher than these polling results suggest. The under-reported elements of this poll include a sizable percentage of pro-Trump Latino voters.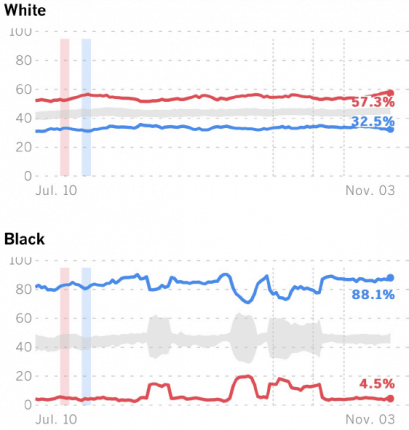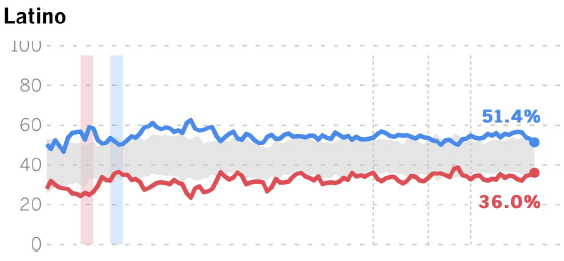 While the odds makers still favor Secretary Hillary Clinton due to the ground game, electoral map, and huge money advantages her campaign has, the momentum has all been pro-Trump in roughly the last two weeks. So that trend precedes the FBI investigation and related bombshells.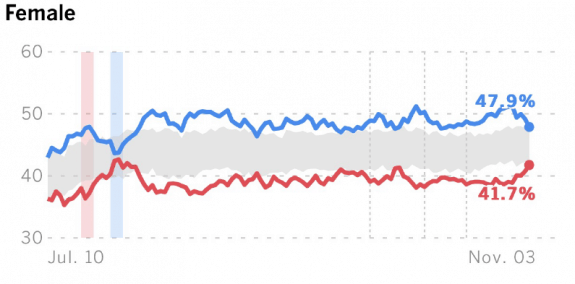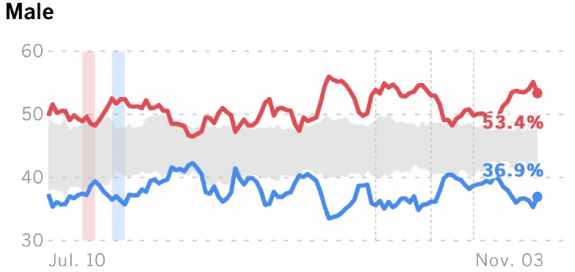 The New York Times says that the trend with back voters reflects a 15% dip since 2012. If that holds, and all other metrics and trends continue, key states such as Michigan and Pennsylvania could well tip into Trump's column.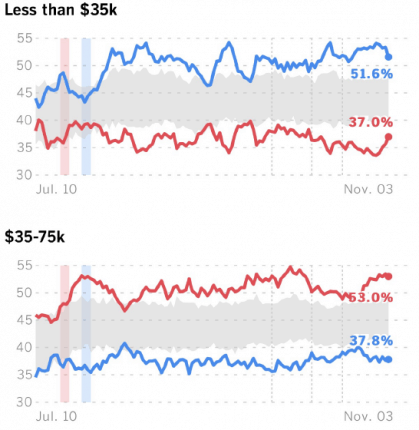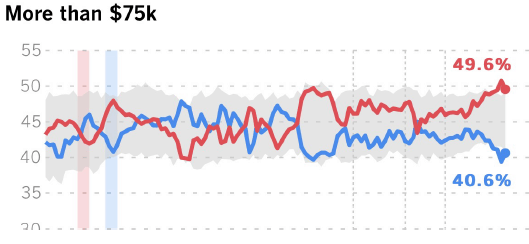 Editorially, MHProNews has favored the Trump Campaign's positions as being better for the industry and nation, but we don't claim to speak for any sponsor. "We Provide, You Decide." ##
For a recent election article, click the link below.
http://www.mhpronews.com/blogs/daily-business-news/distracting-spectacles-tech-billionairepeter- thiel-on-new-american-politics-trump-campaign/
(Image credits – LA Times).

Submitted by Matthew Silver to the Daily Business News on MHProNews.