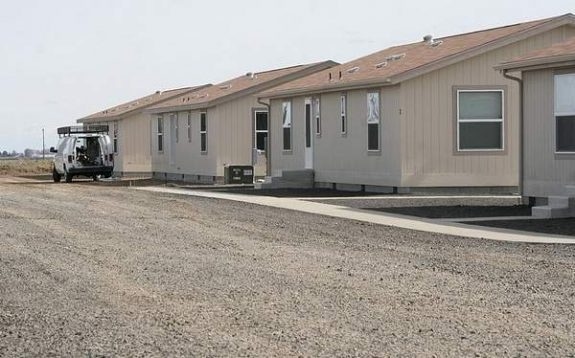 The Housing Finance Commission (HFC) of Washington State has announced the winners of the 2014 Friend of Housing awards, including Ishbel Dickens, who was awarded the Margaret M. Sevy Affordable Housing Lifetime Achievement Award for her work with manufactured housing, according to djc.com.
MHProNews recalls a story posted Feb. 8, 2012 regarding a hearing called by the House Financial Services Committee to hear testimony about HUD's implementation of the Manufactured Housing Improvement Act and the unintended consequences of the SAFE Act and Dodd-Frank on manufactured housing (MH). At the hearing, Ms. Dickens, who is executive director of the Manufactured Homeowners Association of America (MHOAA), used her testimony to criticize manufactured housing community owners.
Dickens is also a member of the Manufactured Housing Consensus Committee (MHCC).
Other Friend of Housing Award winners were: Stephen Buxbaum, Mayor of Olympia; Chris Venne, senior housing developer at Community Frameworks in Bremerton; Jayne Auld, who recently retired from Spokane Housing Ventures; Adrienne Quinn, formerly of Seattle Office of Housing and now with King County Community and Human Services; Beacon Development Group, a Seattle-based affordable housing developer; and Harry Hoffman, former executive director of Housing Development Consortium.
MHProNews has been advised that the HFC is a state agency targeted to increasing housing access and affordability. Certainly, from a number of manufactured housing community owner's perspective, whom Ms Dicken's has referred to as 'the enemy,' this award will be seen as ironic. ##
Editor's note: related story, National Manufactured Home Owners Association (NMHOA) -linked here.
(Photo credit: Dan Wheat/capitalpress.com–manufactured homes for Washington fruit pickers)

(Submitted by Matthew J. Silver to the Daily Business News – MHProNews)