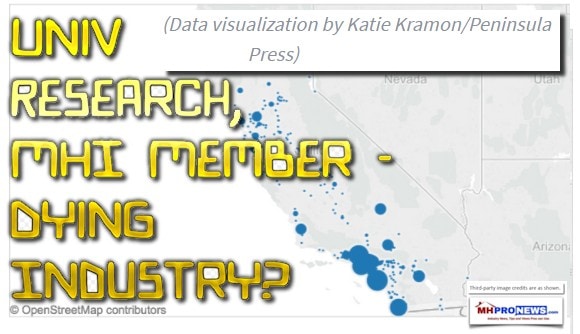 "Affordable housing for middle- and lower-income families is drying up by the month in California," opens an article sent by an MHI member company executive, in response to recent industry coverage on the Daily Business News.
The subject line in the news tip had two words in it, "Dying industry."
It should be editorially noted by MHProNews that this publication believes, as does recently interviewed Alan Amy and others, that the manufactured home industry is the future, not the past.
See that 2 minute video interview segment with award winning professional, Alan Amy, above.
Further note that the Daily Business News has previously reported on this specific issue, with numerous on-the-record quotes from industry professionals, at this link here.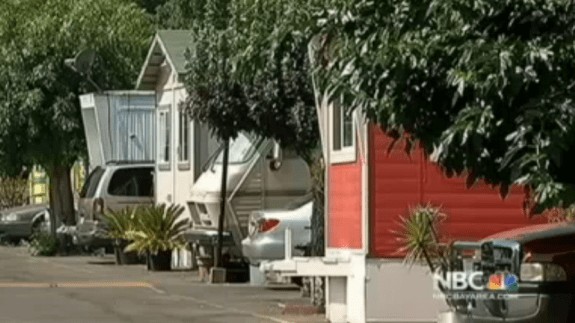 So the data, article, senders comments, and documents shared below reflect the concerns of that organizational executive, and MHI member.
The well-placed source is concerned that the industry as a whole isn't seeing the full-scope of the practical issues that confront it.
While meetings often reflect happy talk, and national shipment tallies suggest industry growth, this veteran sees a different reality.
Quoting, "Please I am not arguing I am sharing with documents. Like religion people have beliefs rooted in a foundation that may be difficult to prove," read the emailed comments, and verbatim opinion as cited came into MHProNews.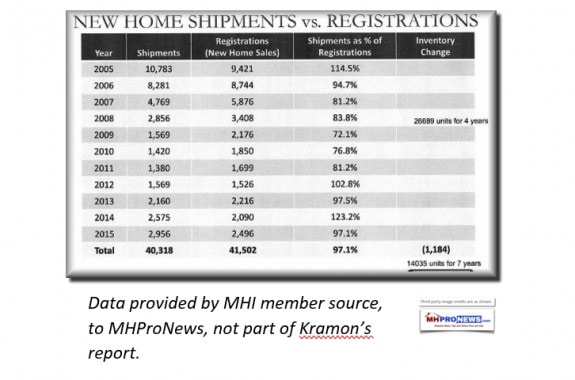 Other parts of the MHI member's statements, sent in a series of messages, read in part:
"I gave you CA housing production…"
"…In 1954, "The Long Long Trailer" movie glorified trailer living"
"I gave you proof of Stanford Univ. MHC closings." (editor's note: see quotes from their research, that follows below.)
"I gave you a recent history of HUD code production in CA."
"I gave you the local NIMBY attitude…"
"It appears someone has a different reality? …Surely one can review the numbers and draw a different conclusion. Ask for proof of their beliefs," the source said.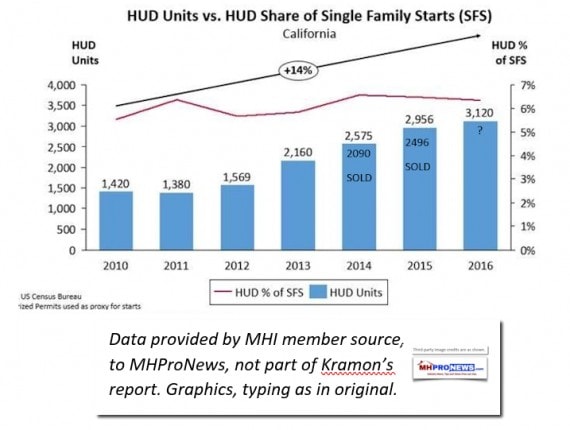 That industry professional also noted that "Prior to 1995, HUD code was producing a lot of homes and CA. did not have a housing crisis as Stanford noted its decline from local zoning after 1995."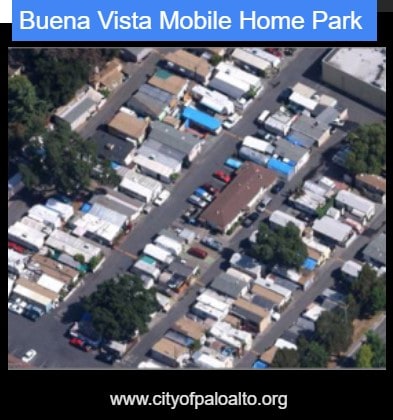 Beyond the data and comments, the organizational executive provided the linked research, from a Stanford University graduate student that follows the Google map below.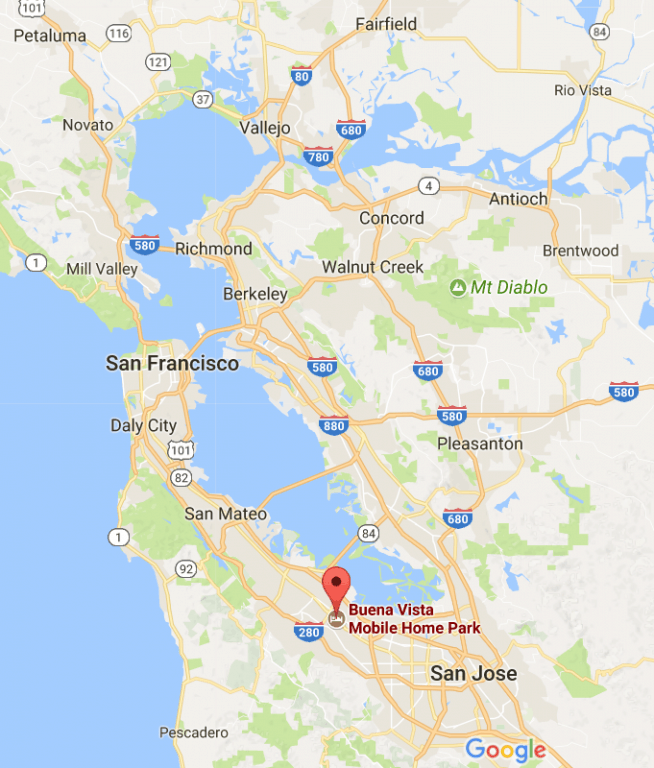 "Among the hardest hit are those living in mobile home parks [sic]," stated the Katie Kramon article.


Kramon's column was published by Peninsula Press, a project of Stanford Journalism. Only the graphic identified came with that article, the other illustrations used in this Daily Business News post hails from the off-the-record, MHI member source.
The Peninsula Press article continued, "In the last decade, 4,792 mobile home [sic] lots in the state have vanished from the map according to data from the California Department of Housing and Community Development, with even more expected to disappear."
For ease of the industry professional's reading, the SIC (a journalism term that means the technical or typographic error was found in the original, as shown) will not be repeated below, as it might get annoying.  The chart below is from Kramon's research.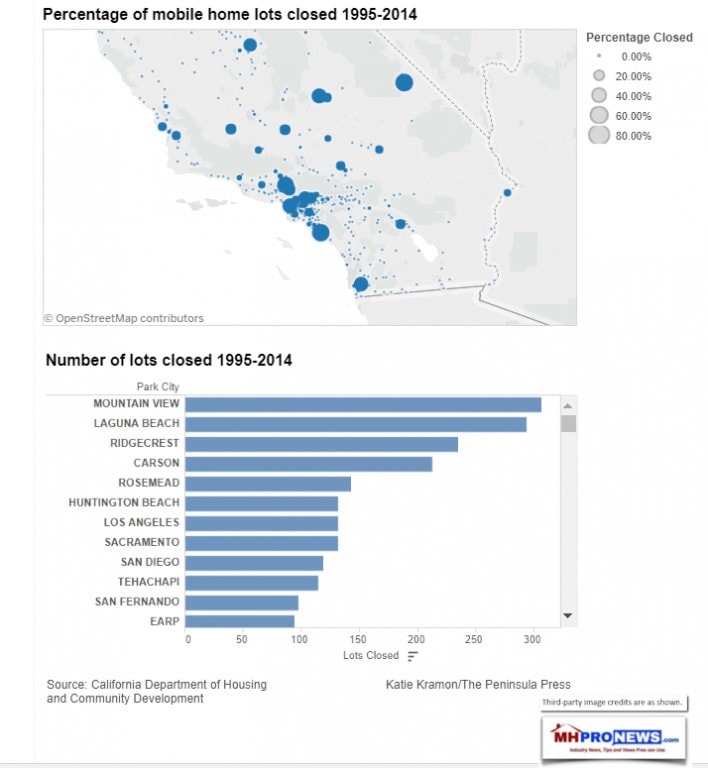 Kramon's research article continued as follows.

"Affordable housing is like the spotted owl or the tiger. If we don't go out of our way to save what we have, then we'll lose it forever," stated Winter Dellenbach, described as the founder of the community group, Friends of Buena Vista, per Kramon.
"Buena Vista is a case study of the challenges in saving the mobile home parks. For the last three years, the 400 residents of Palo Alto's Buena Vista Mobile Home Park, located off El Camino about a mile from the Stanford Campus, have fought eviction and demolition of their homes to make way for higher-end housing for tech workers," wrote Kramon.
"Buena Vista has caught the attention of the Palo Alto community, as well as a community on the Stanford Campus — the Buena Vista Action Committee, a branch of the Students for Education Reform group," the then journalism and graduate student wrote.
"So far, $16 million has been allotted to saving the park from the city and a housing fund donated by Stanford University, according to the Santa Clara County Board of Supervisors and an announcement by city manager James Keene. This represents only a fraction of what is required to prevent the park from being sold — about $30 million, according to student representative Molly Seligman," per the Peninsula Press.
"The plight of residents in Buena Vista is similar to those in affordable housing throughout the state," Kramon said, "based on an analysis on the loss of such housing by the California Department of Housing and Community Development that was published in 2012."
"California is at risk of losing 57,000 federally subsidized affordable apartments through conversion to market rate in the next five years, 35,000 in the next year," that report said," per the Sandford journalism report
She continues, "Palo Alto is in Santa Clara County — the fifth most at-risk in California for losing affordable housing. In the next 15 years, another 74,000 affordable housing apartments are at risk of disappearing in the state, according to the report.
The city has very little land, and what's left is some of the most expensive land in the nation, Dellenbach said. Buena Vista has four acres, all privately owned and more profitable without the presence of the mobile home park. Friends of Buena Vista and some Palo Alto community members argue, however, that places like Buena Vista have a different kind of value. "We've never known a dispossession like this in our town. It's enormous, it's unique," Dellenbach said.
But it's not unique — at least not for California, and especially for the Bay Area and greater Los Angeles area. Mountain View lost the most mobile home lots of any one city — 307 lots in the past two decades. Over 400 mobile home parks have closed in the state over the last 20 years. Laguna Beach, another notoriously expensive zip code, lost 294 lots. And much of the change is yet to occur. According to Evan Gerberding, director of external relations at the California Department of Housing and Community Development: "California's economic recovery during the last year, while ahead of the nation, has been uneven with nuanced growth in coastal zones, and inland areas lagging behind," leaving many repairs to the state of affordable housing in the Bay Area and L.A. far from complete.
In some cases, entire mobile home parks have been sold and then shuttered. In other instances, mobile home residents were gradually pushed out. For example, residents of Mission Valley Village in San Diego, a mobile home park for seniors, were slowly pushed out due to rising rent and decaying conditions according to a San Diego Reader article in 2010. Either way, the number of mobile home lots available for lower-income Californians has continued to shrink.
Some think this is just the beginning. Don Barr — a Palo Alto resident since 1990, Stanford professor and member of the Community Working Group involved in Buena Vista and other local projects — has noticed the disappearance of affordable housing, especially in the last decade. "Gradually, one by one, they (mobile home parks in California) are going to be shut down," Barr said. "It's not feasible financially to create new ones."
Kramon draws to a close by saying, the following.
"Top five at-risk counties for the disappearance of affordable housing:
§  Los Angeles County: 24,739 units
§  San Diego: 5,392 units
§  Orange County: 4,112 units
§  San Francisco: 3,997 units
§  Santa Clara: 2,380 units
(Source: California Department of Housing and Community Development)
And that's all that Kramon wrote on this manufactured home community industry focused topic. Again, our prior report on the Buena Vista community, with numerous industry reactions provided on-the-record, is linked here.
"We Provide, You Decide." © ## (News, analysis, commentary.)
(Image credits are as shown above, and when provided by third parties, are shared under fair use guidelines.)

Submitted by Soheyla Kovach to the Daily Business News for MHProNews.com.