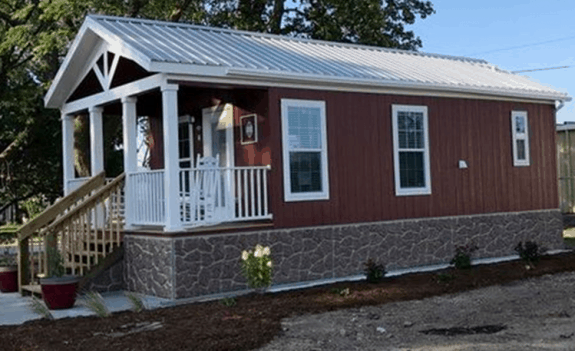 As people all across the nation flock to urban areas seeking opportunity that is not so readily available in small towns and rural areas, the price of homes tend to rise along with the value of land. Readers of MHProNews are familiar with our many stories of manufactured and mobile home communities that morph into shopping centers, expensive housing and other forms of development, as municipalities realize the tax advantages and developers the higher return on the dollar for re-purposing land.
The Gathering Tree is a non-profit founded by Linda and David Brown that operates an evening drop-in center for the homeless in Springfield, Missouri, offering entertainment, snacks, karaoke, cards, socializing, a bathroom, and twice a month a hairdresser provides free washes and cuts. Linda Brown says, we want to "show them that they are important, that they are loved, that they are not rejected. They all have stories. We want to know those stories, why they are where they are," she said. "It's incredible when you start learning about these people."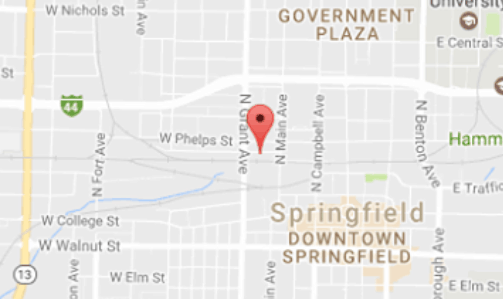 As MHProNews reported Nov. 23, 2016, the 4.5 acre site of a former manufactured home community still has the pads, utility and sewer hookups for what will become Eden Village, a community of tiny homes for the chronically disabled homeless, thanks to the efforts of the Browns. "The inhabitants will have dignified homes in a community infused with respect and hospitality," a press release said. "The Gathering Tree's Eden Village will radically transform Springfield's approach to homelessness and provide a model that can be replicated elsewhere to help address the issues of homelessness."
In a distinct turnaround from the fate of many former MHCs, 30 tiny homes each measuring about 400 square feet with a kitchen, bedroom and bath are planned for the site. The first home, with a $30,000 donation from Judy Huntsman of Coldwell Banker Vanguard Realtors, arrived in April and was recently blessed by Bishop Edward Rice.
Residents, many of whom are on disability, will pay their own way. The community will feature a gathering room with laundry facilities and a large kitchen sufficient to entertain 30 guests. Eden Village received $100,000 from the federal government to cover the cost of a parking lot, a center road and fire hydrants. Residents in the gated community will be able to come and go as they please, and will also have access to case management services.
The homes will be built in Athens, Texas and will feature solar panels donated by Sun Solar. Since the site had been an MHC, there were no zoning issues.
State Law Bypasses Building Codes in Silicon Valley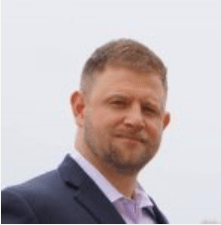 Meanwhile, in San Jose, California, the declaration of a "shelter crisis" is allowing the city to temporarily suspend state building, safety and health codes in order to construct tiny homes to address the homeless problem in the heart of Silicon Valley. Bypassing the state's building codes, according to the Bay Area News Group, will allow for unconventional tiny homes, as MHProNews reported Oct. 13, 2016.
The law, authored by Assemblywoman Nora Campos, of San Jose, was signed into law by Governor Jerry Brown and will allow the city to provide temporary housing until 500 new affordable apartments are constructed over the next five years.
Ray Bramson, San Jose's homeless response manager, said, "This law really is the first of its kind," noting the residents would receive supportive services. "It will allow us to create bridge housing opportunities — a stable place people can live and stay while they're waiting to be placed in a permanent home."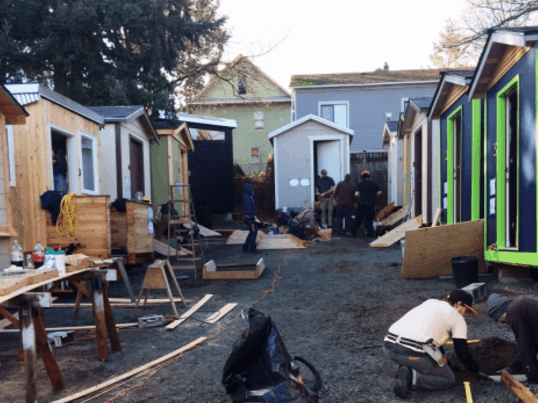 Non Profit Shelters Homeless in Seattle
Meanwhile, a Seattle nonprofit is giving the homeless homes through the Low Income Housing Institute (LIHI). The 14 homes are structurally sound, heated, insulated, some have private bathrooms and they rent for $90 a month, as Business Insider tells MHProNews. "We began to reach out to schools and training programs and soon were partnering with them to build inexpensive, but quality, durable Tiny Houses, complete with electricity and heat," says LIHI.
Private donors finance the $2,200 homes in which families are expected to stay four to six months at what is now the Good Shepherd Tiny House Village.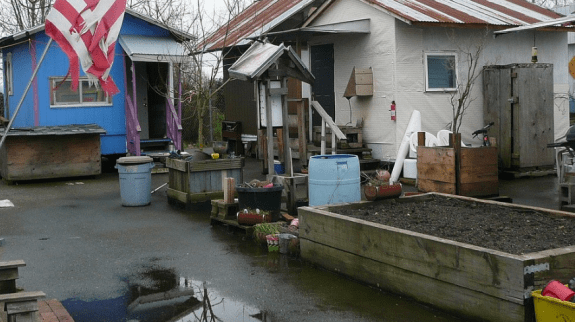 Strict Rules Guide Homeless in Portland
Similarly, Portland, Oregon has Dignity Village, a series of makeshift homes occupied by 60 people nightly with a set of strict rules and the requirement to put in a specified amount of sweat equity.
The homeless are being served tiny homes by religious, secular and governmental entities nationwide.
(Image credits are as shown above, and when provided by third parties, are shared under fair use guidelines.)

Submitted by Matthew J. Silver to Daily Business News on MHProNews.