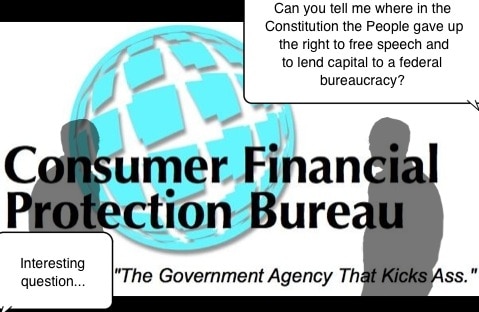 "The manufactured housing industry's professionals are racing to contort themselves into yet another new shape to fit their federal masters." So sayeth a company official off-the-record to MHProNews, as the new Consumer Financial Protection Bureau (CFPB) appraisal rules hits home on July 18th, 2015. 
State associations and the Manufactured Housing Institute (MHI) have been busily attempting to prepare their members for the implementing of these rules.  But as another industry manager said, "Only a small fraction of the manufactured housing industry's members have been at a meeting where these appraisal related rules are being discussed.  Many companies remain entirely outside of any association affiliation.  How will they possibly all be prepared in time?  How can there not be some adverse impact of the [CFPB] rules on manufactured housing sales?" 
While the off-the-record comments are often dark, the on-the-record public statements of lenders, NADA and DataComp – who will all be front-and-center in compliance – suggests a higher degree of confidence.   The links below are to official statements by 21st Mortgage and Triad Financial Services, two of the major MH industry's chattel (home only, or personal property) lenders. 
21st Mortgage's Statement on the new CFPB Appraisal Rules
Triad Financial's Don Sharp's Statement on the upcoming July 18 CFPB Appraisal Rules
The third link is to a somewhat different topic, but also connected with the issue of appraisals.  Cody Pierce, President of Cascade Financial Services – an FHA and VA manufactured home lender –  explains why a percentage of loans fail to meet appraisals.
About Appraisals on FHA and VA Land Home Sales
MHProNews will continue to track and deliver updates on the critical finance-related regulatory and other issues that impact Manufactured Housing. In the mean time, why not share your views on these new rules with your Congressman or Senator? A sugestion on how, linked here. ## 
(CFPB logo parody credit  plus1properties; cartoon credit MHProNews © 2015)

Daily Business News brief submitted by, L. A. 'Tony' Kovach.