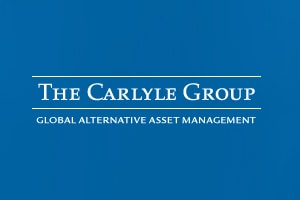 In a recent market report, WKRB News & Analysis  tells MHProNews  that shares of The Carlyle Group (NYSE:CG) traded down 1.55% during mid-day trading on Thursday December 4th, hitting $28.01. The stock had a trading volume of 29,791 shares. CG had a one year low of $26.34 and a one year high of $39.38. The stock had a 50-day moving average of $28.9 and a 200-day moving average of $31.44. 
CG has a market cap of $1.887 billion and a price-to-earnings ratio of 13.69.
CG is billed as a global alternative asset management firm, focused on specialized investment funds in a range of industries, geographies, asset classes and investment strategies. These include manufactured home communities.
According to the Wall Street Scope: "The Carlyle Group LP (CG) performed below average with a weekly performance of -1.69% moving into this week with a quarterly performance of -11.96% and a 52 week low of 9.02%. The Carlyle Group LP (CG)'s monthly performance sits at 0.46%, profit margin 3.50%, 22.24% insider transactions."
In another report by InterCooler,  that The Carlyle Group's earnings results on Wednesday, October 29th reported $0.55 EPS for the quarter, beating the Thomson Reuters consensus estimate of $0.54 by $0.01. The company had revenue of $755.00 million for the quarter, compared to the consensus estimate of $660.90 million.

CG's Mark Beliczky told  MHProNews'  L. A. "Tony" Kovach in this video interview above that their firm is interested in doing more in the manufactured home land lease community space.
On average, analysts predict that The Carlyle Group will post $2.69 earnings per share for the current fiscal year. CG is one of the tracked stocks in the Daily Business News MH market report, and the Friday closing results are posted at this link. ##
(Photo Credit: Binary Tribune)

Article submitted by Josie Thompson to – Daily Business News – MHProNews.