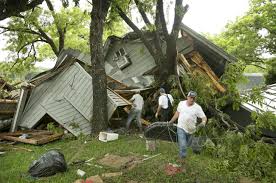 After spending a day cleaning up debris around Wimberly, Texas, in the wake of the flooding that ravaged parts of the state, Alberto Pina, general manager of Mobile Homes Direct 4 Less, is offering new manufactured homes at cost to people who lost their homes, according to PRWeb.
"The pictures we had seen on the news could not compare to the devastation we witnessed firsthand," he said, after spending the day with several of his staff as volunteers helping to clean up debris. "What I witnessed that day however was nothing short of inspiring," Pina said. "Dozens of volunteers young and old came together to help people they had never met…Perfect strangers had bonded together and shown that resilience and spirit of community still remained strong throughout the state of Texas."
He emphasizes this is not a sales gimmick or publicity stunt—the sales staff is volunteering their time with no commission, and the company is foregoing all profit in an attempt to help flood victims put their lives back together.
Pina tells MHProNewsbecause of the nature of this assistance, people who lost their homes need to provide valid documentation in the form of insurance papers or verification from the local jurisdiction that the home has been destroyed or condemned. ##
(Photo credit: breitbart—destroyed home in spring 2015 Texas flooding)

Article submitted by Matthew J. Silver to Daily business News-MHProNews.