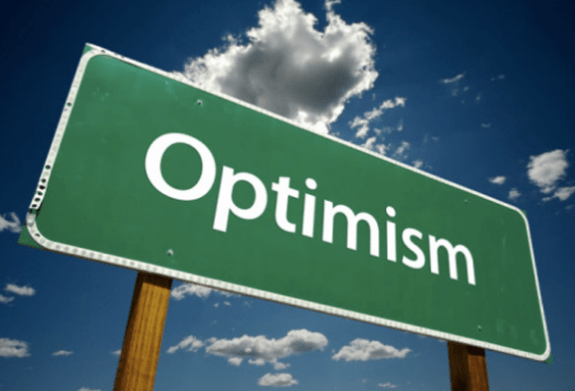 Almost one month into the Donald Trump administration, things continue to look up.
According to the National Federal of Independent Business (NFIB) survey, small business confidence, which saw the largest month-over-month increase in the survey's history in December, has now reached its highest point in more than a decade.
"The stunning climb in optimism after the election was significantly improved in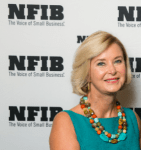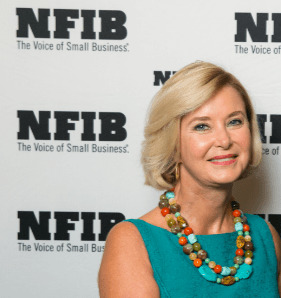 December and confirmed in January," said NFIB President and CEO Juanita Duggan.
"Small business owners like what they see so far from Washington."
The Index reached 105.9 in January, an increase of 0.1 points, the highest point since December 2004.
"The continued surge in optimism is a welcome sign that economic growth is coming," said NFIB Chief Economist Bill Dunkelberg.
"The very positive expectations that we see in our data have already begun translating into hiring and spending in the small business sector."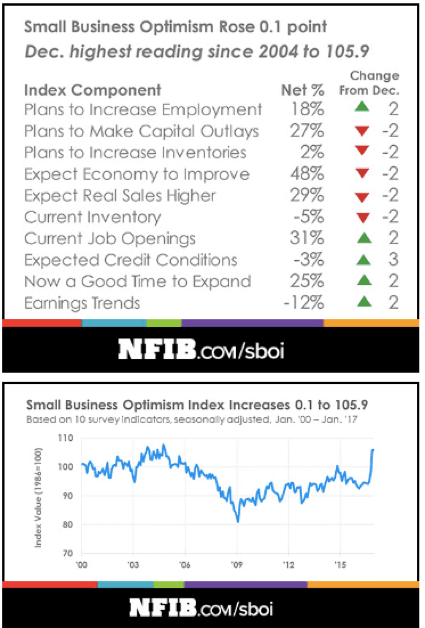 The NFIB survey is a monthly snapshot of small businesses in the U.S., which account for most private-sector jobs and about half of the country's economic output. Economists look to the report for a read on domestic demand and to extrapolate hiring and wage trends in the broader economy.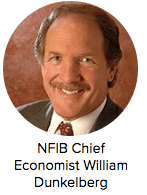 "The January jobs report surprised pundits and disappointed critics, coming in strong and well ahead of 'consensus,'" said Dunkelberg.
"NFIB survey results anticipated the strong showing as their optimism gets translated into hiring action. Gains in expected sales require more workers to produce output and handle sales. The increase in labor force participation was a welcome sign, suggesting that labor markets are not as tight as the unemployment rate indicates which went up, and that, as opportunities materialize and compensation rises, more workers will re-enter the labor force."
The report from the NFIB is based on a survey of 1,874 small business owners. According to the Small Business Administration (SBA), small companies represent 99 percent of all U.S. Employers.
"We've had very low growth for years, mainly because small businesses have been tied down by regulations, taxes, and spiraling health insurance costs," said Duggan.
"Now they can see relief on the horizon, and they are much more optimistic about the future."
For more on last month's NFIB survey and commentary from the manufactured housing industry, click here. ##
(Image credits are as shown above.)
Submitted by RC Williams to the Daily Business News for MHProNews.