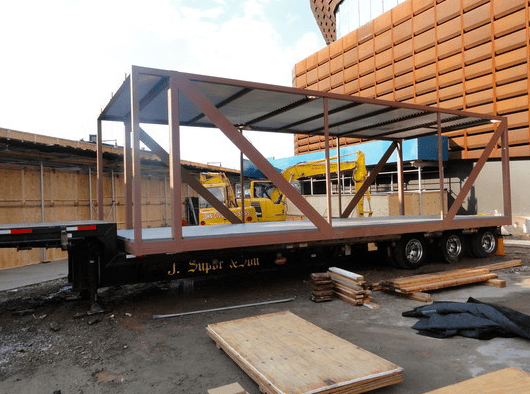 MHProNews has learned from businesswire that the Swedish company, Skanska, took a write down of 630 million krona, about $75.6 million, for third quarter operations in the U. S. The majority of the losses stem from six projects where the client changed the design plans, and lowered productivity. After the write down, operating income for the company will be 900 M krona, about $108 million, for Q3. For 2015, Skanska expects to post operating income of 5.5 to 6 billion krona, about $660 million.
Previously, Skanska had collaborated with Forest City Ratner on the 32-story modular apartment building in Brooklyn, now called Pacific Park, but that partnership ended in dispute. As MHProNews reported April 10, 2015, Forest City accused Skanska of cost overruns, while Skanska accused Forest City of design flaws. Only one of the 16 modular units was completed, and the remainder will be finished using traditional construction methods.
Forest City bought Skanska's 50 percent stake in the modular business and the factory in the Brooklyn Navy Yard where the modules for the project were constructed. The lawsuit between Skanska and Forest City Ratner is still in litigation. ##
(Photo credit: Forest City Ratner–module for 32-story modular apartment complex)

Article submitted by Matthew J. Silver to Daily Business News-MHProNews.