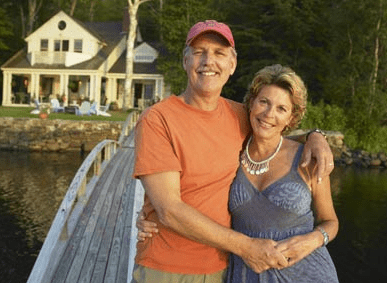 With 8,000 to 10,000 Baby Boomers hitting the 65 mark daily, a task force from the Bipartisan Policy Center, arguing that there is a link between housing and health that will impact the well-being of the country's senior population, is urging the federal government to spur investment in affordable housing for seniors.
Comprised of former Department of Housing and Urban Development Secretary Henry Cisneros, former HUD Secretary and U.S. Senator Mel Martinez and former U.S. Representatives Allyson Schwartz and Vin Weber, the task force is recommending expansion of the Low-Income Housing Tax Credit (LIHTC) program to finance the production and preservation of affordable rental units.
As nationalmortgagenews tells MHProNews, the group recommended funding for Section 202, which provides rental assistance for seniors, and that LICHTs be used to attract funding from health care programs for services that will be needed by an older population.
The center reports in 2013 there were only 4.3 million rental homes available to extremely low-income households, but a need for housing for 11.2 million households, leaving a shortage of 6.9 million homes. With approximately 40 percent of seniors over 62 estimated to have assets of under $25,000 to sustain them over the next 20 years, the lack of affordable housing threatens to leave many possibly homeless.
"Affordable housing is the glue that holds everything together," Martinez, who co-chaired the task force, said in a news release. "Without access to affordable housing and the stability it provides, it becomes increasingly difficult to provide home and community-based supportive services that can enable successful aging."
In order to make the necessary changes to accommodate health and accessibility needs, the task force suggests a new Modification Assistance initiative be implemented by the federal government, in conjunction with local and state governments, to utilize tax credits, grants and forgivable loans to assist the aging population.
Additionally, the group stated that HUD should create lending products that allow elderly borrowers access to home equity.
As MHProNews understands, this scenario could be an ideal situation for HUD to promote the affordable, quality manufactured housing it so vigorously regulates. ##
(Photo credit: howstuffworks–Baby Boomers)

Article submitted by Matthew J. Silver to Daily Business News-MHProNews.