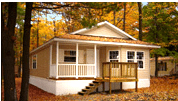 MHProNews has learned from fidaily that the common stock of UMH Properties, Inc. (NYSE:UMH) reached a 52-week high of $10.79 on Friday, March 18 before slipping -0.58 and ending at $10.07.
The company recently declared a quarterly dividend of $0.18 per share, representing an annualized payment of $0.72 to shareholders on March 15, 2016. The dividend represented a yield of $6.96. The ex-dividend date was Feb. 11, 2016.
The stock closing at $10.07 is $0.51 above the 50-day moving average of $9.56, and just above the 200-day moving average of $9.66.
Earnings per share (EPS) for the last quarterly report was -$0.16 percent, but is anticipated to be $0.65 for the current year, and +$0.17 for the next quarterly report. EPS for next year is estimated to be $0.78.
UMH owns and operates 98 manufactured home communities comprised of 17,800 home sites. ##
(Photo credit: UMH Properties, Inc.)

Article submitted by Matthew J. Silver to Daily Business News-MHProNews.