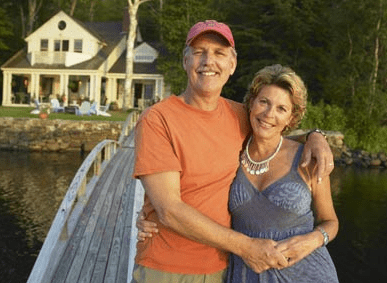 While the spotlight has been on the Millennials in recent years as the housing market tries to lure them out of their parents' basements, the National Association of Home Builders (NAHB) and American Community Survey has revealed more than 48 million households in the U. S. are headed by someone 55 and over, comprising 42 percent of all households.
In six states—Florida, Montana, Pennsylvania, West Virginia, Maine and Vermont—45 to 50 percent of all homes are headed by seniors. Moreover, in no state do seniors account for less than 34 percent nor more than 49 percent, as themreport informs MHProNews..
NAHB's Housing Market Index for 55-plus had a reading of 60 for the third quarter, three points better than the previous quarter. "Like the overall housing market, we continue to see steady, positive growth in the 55+ market," said David Crowe, NAHB chief economist. "With the economy and job growth continuing to improve gradually, many consumers are now able to sell their current homes at a suitable price, enabling them to buy or rent in a 55+ community."
The Urban Institute states in 1990 there were 20 million household headed by seniors 65 and older. In 2010 that number had hit 25.8 million, and by 2030 it is expected baby boomer households will stand at 46 million, 34 million of whom will be senior homeowners, plus 12.2 million renters. ##
(Photo credit: howstuffworks–Baby Boomers)

Article submitted by Matthew J. Silver to Daily Business News-MHProNews.