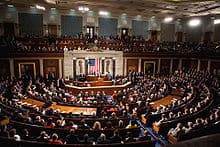 Senators Joe Donnelly (D-IN) and Tom Coburn (R-OK) introduced S. 1828, The Preserving Access to Manufactured Housing Act in the Senate as a companion to House Bill 1779 of the same name that protects the ability of manufactured home owners to buy, sell and refinance homes. The new guidelines issued by the Consumer Financial Protection Bureau (CFPB) as required by the Dodd-Frank Act will classify many small-balance loans used to purchase manufactured homes (MH) as high-cost loans.
Set to take effect January 2014, the unintended consequence will be increased lender liabilities and tightened credit for those desiring to purchase a manufactured home or a pre-HUD Code mobile home. The main purpose of the legislation sponsored by the Senators is to alter the thresholds so fewer loans are classified as high cost.
As stated in the press release from the Senators, "If a transaction is for less than $50,000 and the home is considered personal property, then the interest rate on a mortgage cannot exceed Average Prime Offer Rate (APOR) by more than 8.5% or else it is considered 'high-cost' and subject to added liability and disclosure. The bill would change that threshold to APOR + 10% for transactions under $75,000."
A letter sent to CFPB Director Richard Cordray by Sen. Donnelly and other Senators asking for a delay in implementing the rules that affect MH was rejected, as MHProNews reported Dec. 12, 2013.
(Image credit: Wikipedia.com–U. S. Capitol Floor)
For more information, go to this link:
:http://www.mhpronews.com/home/corp-press-releases/6786-donnelly-coburn-introduce-bill-to-preserve-access-to-manufactured-housing-pushes-for-mortgage-rules-to-protect-affordable-homeownership
and:  http://www.mhpronews.com/home/industry-news/industry-in-focus/6659-dodd-frank-fix-hr-1779-preserving-access-to-manufactured-housing-act-of-2013-achieves-growing-bi-partisan-support–