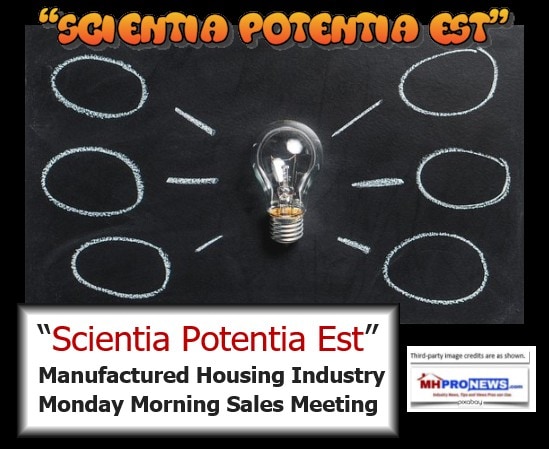 "Scientia potentia est," is a maxim from Latin translated as 'knowledge is power,' or 'knowledge is potential power.' In the 7 Habits of Highly Successful People, one of those 7 habits is 'seek first to understand, then to be understood.'
Understanding and knowledge, these are widely understood as critical for professional success.
Knowledge knows no political or other bias. I'm as happy to learn from someone who thinks differently than one who believed every single thing the same as I do. Facts matter. Your biggest competitor or enemy may know something you need to know.
That said, truths are also eternal. Some claim ethics can change; that's nonsense. People may ignore or keep ethical principles, but truths such as honesty, integrity, keeping one's word, etc. – those are timeless and necessary in a sustainable business.
That said, several weeks ago, we had a post where rivals POTUS Donald Trump and Warren Buffett agreed on a principle. What is their success tip?  It pays to know all that you can about your profession, or a subject that impacts your career or business.  The two are opposing forces in politics today, but they agree on that point. Interesting, isn't it?
If manufactured or modular housing is your career, it pays to know all that you can about it.  That kind of knowledge does evolve, but ethical professional principles are still eternal.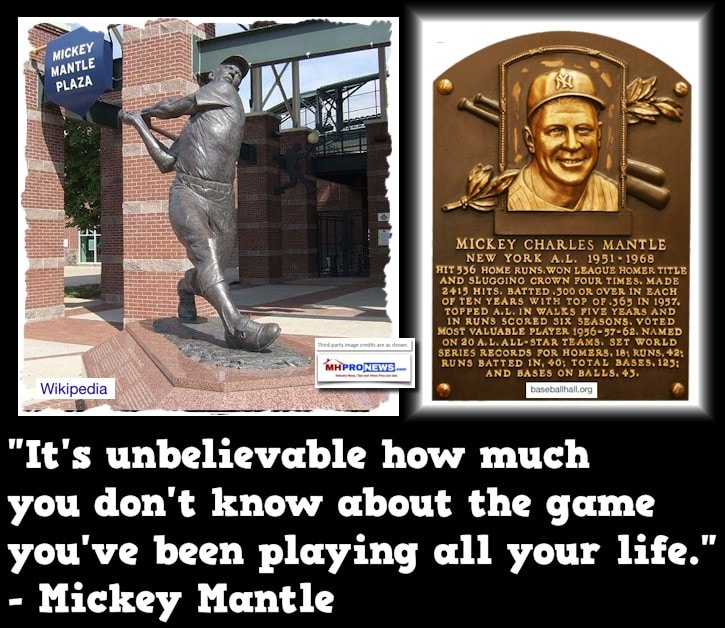 But if you did one thing that would transform your profession and success, what would it be? More knowledge. "Scientia potentia est." An ever deeper understanding.  The willingness to learn, and keep on learning about your career and industry.
If you added to that another success principle, what would that be? In a word? Discipline.
It takes a balance of motivation, confidence, and humility to be sustainably successful. Knowledge with discipline are part of that process.
If you aren't today where you want to be, guess what? Others before and after you have been at the same age and success (or lack thereof), and later turned their career or business around. For example, Colonel Sanders and Ray Kroc weren't spring chickens when they found their niche.  But Kentucky Fried Chicken and McDonald's are global brands today.
Kroc stumbled upon McDonald's. He was open-minded enough, disciplined enough, to learn and do something similar, yet new to what he was doing before.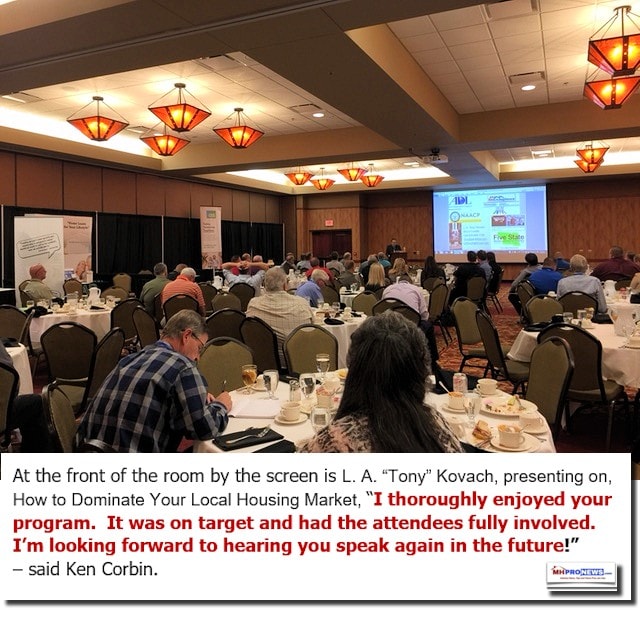 Understanding the Manufactured Housing Industry Today
When I was younger I stumbled across the manufactured home industry. It wasn't on my radar.  My then-new career began in the retail side of the business, but evolved over time.
But all that went before my new career in manufactured housing proved useful.  Time in as an award winner in the restaurant business, time as an award winning insurance agent, etc.
The manufactured home retailer I first worked for had nada as a training program. Zilch. Here are the keys, there's the inventory price sheet, here are the credit aps, a receipt book for deposits, and your purchase agreement. Here are the keys to the houses. Maybe 3 minutes. "We take ups in a strict rotation," and  "Go get 'em tiger."
So, I read and listened to all that I could about selling, especially big ticket sales.  I observed what others did, discerning what worked well, or avoided what went badly. When I discovered the MH Merchandiser Magazine, I read it and read it some more. All that I learned, day by day, was applied to manufactured housing.
"It's the Man…"
My personal study, motivation, and grit set me apart from others hired at the same time. I sold quite a lot – writing up my very first prospect – and kept at it.  I was promoted quickly into a lot managers roll. That lot I was assigned to started to roll after my arrival there. The location was the same (no difference before or after my arrival), the inventory had the same brands and kinds of homes, no different inventory after I arrived than before. As a later mentor once explained to me, "It's the Man, not the Land."
Once you learn how to do X, then you look anew, and say, 'how can that be refined until we achieve X plus 1, 3, 5, 10, etc…'
I left that first employer's firm for another and then another. That third company taught me a few valuable lessons, which in hindsight seemed simple, but at the time, were pure gold.  Example, got a lot full of prospects?  Find the ones that "are ready, willing. and able to buy."
After a few years of managing for others, I was ready for my own business. It wasn't a one-man band, others were involved. Because success is routinely a matter of team work, I like to use the expression "we" to describe that reality.
We opened at a terrible economic time, but we reasoned that good times or bad, people need affordable homes. So after a few weeks of initial struggles, prayer and persistence paid off.  3 cash buyers in one week, on top of the comparatively slower processing time on financed deals written, made the difference. Once the corner was turned, we never looked back, other than to give thanks.
When we'd recruit sales people, we looked for souls with no manufactured home background. Some had never worked outside of the home. We trained them in a simple yet profound system. In days, we could take a newcomer, and have a newbie selling as many homes in a month as some rival sales centers did with a team of seasoned sales veterans.  Ethics and principles, discipline and motivation all mattered. "Scientia potentia est."
While the system we developed adapted with technology, the basics are still the same. Others outside of the MH industry use a similar system. But other than those we've taught via our current consulting, recruiting, training and business development services, to this day, we not met anyone in MH doing something quite the same as what we do.
Simple yet robust. Happy customers, happy staff.  It works.
I've used that system in MH Communities and in MH Retail at locations we coached from border to border. It works.
But it all started with research, and study. "Scientia potentia est."

Your Turn?
Now, it's your turn.
You can't sustainably thrive in this industry without the qualities mentioned above of study, ethics, and discipline. Don't get me wrong. I've been near locations over the years where con types sold a bunch of homes by 'jigging' deals, and lying through their teeth to customers.
For example, I recall a developer in Texas who sold a bunch of homes like that (i.e: unethically), using FHA loans. All the talk in Texas at the time was how those guys were making a bunch of money. Only one problem. In time, he and others ended up getting charged with violations of federal law, and where sentenced – 5 to 10 in a federal pen.
Was it worth it, what they did, and how it ended up?
Clearly, not.
You don't have to lie, cheat, or mislead people to sell a lot of homes. Quite the opposite is true.  You want honesty, that attracts good, well qualified buyers, who will send their friends.
I've toured offices were people had bibles on their desks – when that bible meant something to them. But in other offices I've visited, where a bible was a mere prop as part of their con. The same could be said about those who wear a cross, etc.
There are some who never wear or have any obvious outward sign of faith or morals, but who were so clear moved by their faith to do what's right, that a neon sign could not have made it any more clear.  It wasn't words, it was their deeds that were powerfully inescapable.
That sales center I owned never had a single retail customer's attorney call, much less a law suit.  We did what we said we'd do, and documented everything promised.  We became #76 in the nation, the top 1./2 of 1 percent, per third parties, only 3 years after it was opened. At the time there were 10,000 retailers in the country. We were based in a fairly small town of 4,500 souls, about an hour's drive into the biggest city. There were some big names in the industry that came to say they wanted to back an expansion of our operation into other states and locations. Lenders told us our repo rate was lower than competitors (I didn't know until that lender said that to me, that lenders tracked a retailers or communities repossessions rates).
That retail center (dealership, in those days) was profitably sold instead of expanding as others wanted me to do. I moved onto consulting, spent some time doing RVs and trade shows, but always circled back to manufactured housing. We'd contract out management to a location, hands-on, not just coaching. There were boat loads learned from each of those other experiences.
At my retail center, we hit 30 sales one summer month, at a time when 80 percent of the other retailers in the same state folded up. "Its the man, and the plan, not the land." We did even better with some of our better equipped clients. Later, as noted above, I worked with land lease manufactured home communities, long before others saw that pattern about to rise.
Each – retail center or communities – can have their own benefits.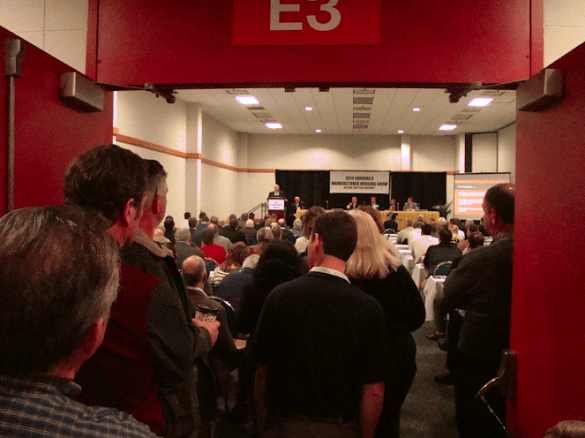 The overarching point of the above is that reading, learning, experience, ethics, were all foundational.
You can't possibly achieve your potential in this industry without devoting a heavy dose of reading and the right kind of viewing.
Professional coaching helps, because it gives you new eyes that can quickly spot what is working well, and objectively sees what needs improvement. We all need doctors, attorneys, tax advisers, etc. Consultants are just as useful, if not more so, because the right consultant can grow your bottom line with more happy customers. Our success to failure rate is extraordinary, so the ROI is good. By the way, the success rate we've learned is predicated on a simple principle.  Will you and your team listen, learn, and apply what your taught?  Our MH system simply works, every time it is used. Period.
We disagree with Mr. Buffett and his political or some of business methods, as many of our readers know. But he's 100 percent correct on the value of reading, research, and study. That's priceless. "Scientia potentia est."
Buffett's also correct that knowledge is how you reduce risks.
Success in MHVille Today…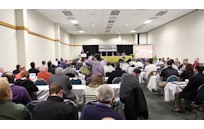 You can't possibly navigate the manufactured home industry today without understanding how it really ticks. I've spoken personally with those who've experienced the kinds of tactics we've reported on in articles like the second one linked below.
Invest one day, not an hour, a day, in reading not just the original posts linked below, but each of the links from the post. Watch that Kevin Clayton video interview first, then do the reading.  Once you finish the reading, watch that Kevin Clayton video again. Do this on an evening, a weekend, or other day off. You must be focused, so you don't want to be distracted.
Warren Buffett is right about this too.  Most won't invest the time.  That means that those who do, benefit, while others miss out.
You can't achieve your potential, even in the best of systems, when you don't fully understand your industry. Read the first article and the linked state association letter.  It may not seem to have anything to do with sales, but it has everything to do with understanding how the industry works today.
State Associations, Companies Quit Membership in Manufactured Housing Institute, (MHI), One Explains in Writing, 'Why?'
Then read the following post, and please do so in the following fashion.
Was the Urban Institute Misled, Duped, or Part of a Manufactured Housing Industry Scam?
Watch the Kevin Clayton video, and take notes.
Then read the related articles, and take notes.
Then watch that Clayton video, one more time, taking more notes.
Then, re-read the letter from that association that quit MHI.
Do those things, take a fresh look at the industry around you.  Odds are really good that your understanding of manufactured housing will likely change forever.
Do that, and your ability to profit and obtain sustainable success with ethics held high in this industry will likely change forever too.
Scentia Potentia Est. Knowledge is potential power. The potential once tapped, with discipline and ethics simply works. ## (Marketing, sales, management, coaching, consulting, training, tips.)
(Third party images are provided under fair use guidelines.)

By L. A. "Tony" Kovach, award-winning consulting, publisher, web, video, recruiting, sales training, business development service provider.
MHLivingNews.com | MHProNews.com | Office 863-213-4090 |
Connect on LinkedIn:
http://www.linkedin.com/in/latonykovach