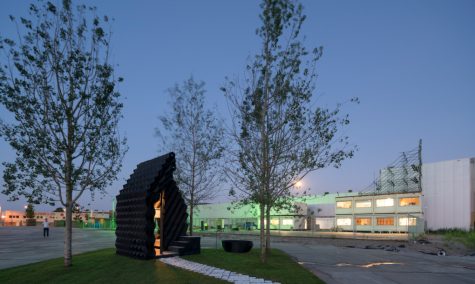 Dutch DUS architects have produced a 3D cabin, where they invite anyone in Amsterdam to come and stay the night.  It is part of a more ambitious and larger project, says Katie Medlock in Inhabitat.
The cabin could be used for disaster relief or for other possible urban applications, perhaps like the Tiny mods previously reported on, linked here..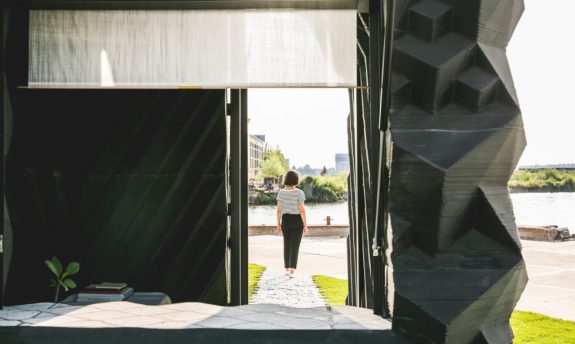 Medlock says it uses a "Bioplastic filament made from linseed oil, developed by the architects and manufacturing company Henkel," with a striking black design.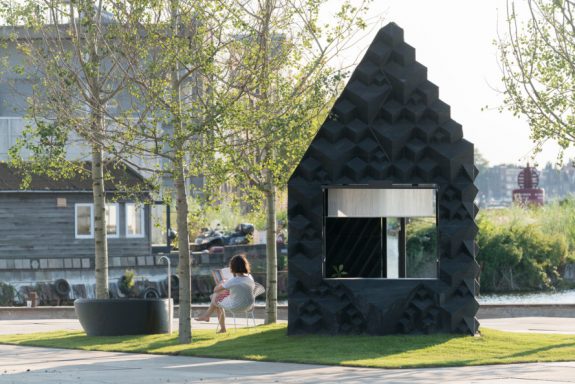 "Its three dimensional patterns provide both mesmerizing illusions and structural stability," Medlock states, with "Plenty of daylight enters the micro home through a large window and front entrance, which is accompanied by a porch and sitting area."  DUS is working on much larger projects that would have 3D printing in mind.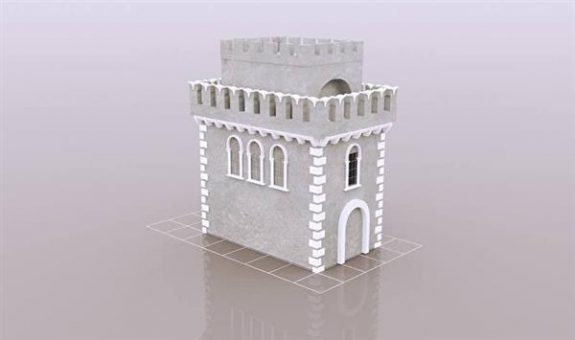 In Russia, 3Ders reports that a Game of Thrones style tower, 6 meters – or roughly 20 feet – tall has been produced by 3D Printing.
A cement plant uses the 3D printing method to create its structure.  The video above, while not exciting viewing, certainly provides a good idea of how this 3D printing technology works in practice.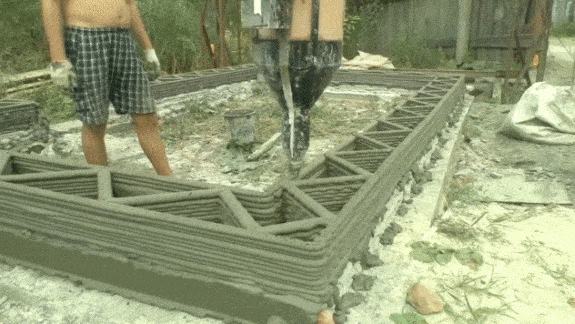 A firm in China states it built this stunning house shown below in just 45 days, using this emerging 3D technology.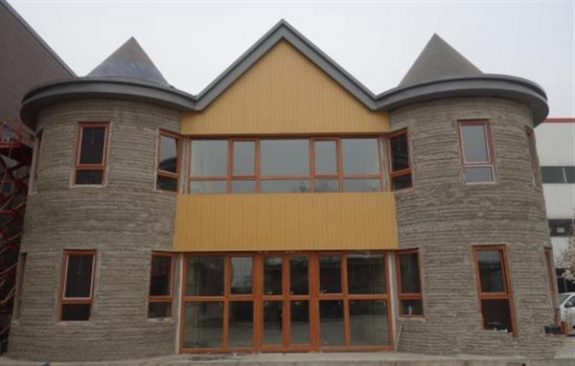 The Daily Business News previously reported manufactured housing producer Clayton Homes testing of 3D technology, see that story, linked here.
Conventional construction has many alternatives and challengers, including manufactured housing, modular and prefab style systems building and the emerging technology of 3D printing. ##
(Image credits are as shown.)

(Editor's Note: Matthew Silver is taking some much needed and well-earned time off, and L. A. "Tony" Kovach will be helping fill the Daily Business News role in the interim.)
Article submitted by L. A. "Tony" Kovach, to Daily Business News for MHProNews.