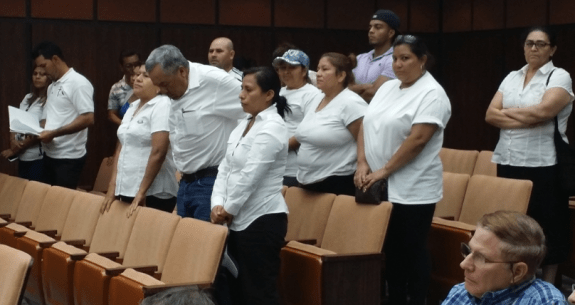 A long, and often confusing rollercoaster ride for residents at the East End Mobile Home Park in Manassas, Virginia may be coming to an end.
But, as has been the case for the community, it won't come without clearing a few hurdles.
Per InsideNova, James Turner, an Alexandria lawyer and the owner of two other manufactured home communities, has stepped up to the plate with an offer to purchase the trouble community.
"I've reached a tentative agreement with East End's owner to buy the property, repair its malfunctioning sewer system, and manage it along with my other parks, [sic]" said Turner.
As the Daily Business News has covered, the city of Manassas was set to purchase the community for $1.86 million from a trust controlled by Helen Loretta Clarke, who residents claim neglected the community's sewage system to the point that unless residents took action themselves, sewage came up into their yards.
For Turner, who admits he's been watching "the circus" from the sidelines, sees purchasing the community as a huge plus.
"I look at this as an investment for my retirement days. I'm hoping to clean it up and make it a much nicer place to live," said Turner.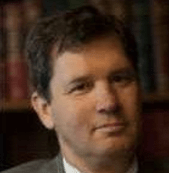 "After one of the residents of my Alexandria properties urged me to look into it, I decided to call the seller and see what's going on."
Even with the positive momentum, Turner will still have some hurdles.
First, the city will need to step back from its plan to purchase the property, and that would be contingent on whether or not the buyer would be able to afford to repair the sewer system, which could cost up to $1.5 million on top of the sale price.
Turner says this isn't an issue.
"I wouldn't invest a million dollars in this unless I knew for sure I could do it," said Turner.
"I'm ready to buy this and get started, and start spending money with the anticipation that the city will let me buy it."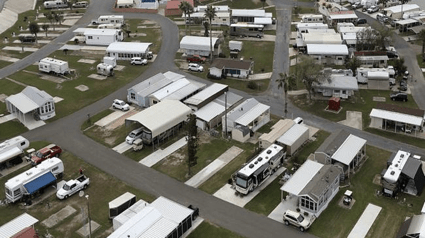 Turner has also offered to bring in workers to begin the initial clean up on the property as an act of good faith, to demonstrate he's serious.
The other challenge is around the city's discussions with Catholics for Housing, a Dumfries, Virginia-based nonprofit.
Jonathan Francis, the pro bono attorney representing the community's residents, says the non-profit had managed to earn the trust of his clients by supporting several key provisions in the negotiations.
"The charity was willing to offer long-term leases so residents could feel secure that a sudden sale of the property wouldn't force them out of their homes. Keeping rents at a reasonable rate is another important consideration, since many residents only pay about $400 per month right now and couldn't afford to pay much more," said Francis.
"Without similar assurances from Turner, I don't know how comfortable people on the park [sic] might be even staying on the property."
For Vice Mayor Marc Aveni, a leading opposition voice on the city purchasing the community, says that while he hasn't spoken with Turner directly, if he's sincere, it's good to have him involved.
"If he cleans up the park [sic] and gives the residents an affordable place to stay that's a win to me," said Aveni.
"From my standpoint, having multiple people interested is probably a good thing. We get to pick and choose."
Also in play is a pending litigation, in which 49 of the 58 families living at East End are pursuing "tenant's assertions" against Clarke and her representatives.
Tenant's assertions are a legal action that lets the residents pay their rent into an escrow account controlled by the Prince William County District Court while a judge evaluates whether the community's owners are responsible for its poor condition.
Francis says his clients feel comfortable ending that case if Catholics for Housing purchases the community, but he's not sure what they may do if Turner buys it instead.
"Part of any deal is looking to get some sort of agreement from the residents that they won't be pursuing action against the seller, and there hasn't been a meeting between the residents and Mr. Turner to discuss that yet," said Francis.
Helen Sorto, who has been working with East End residents to stay in their homes, agrees with Francis.
"Some are already preparing to leave, particularly because Turner could raise rents to the point where the park's low-income residents simply can't afford to stay," says Sorto.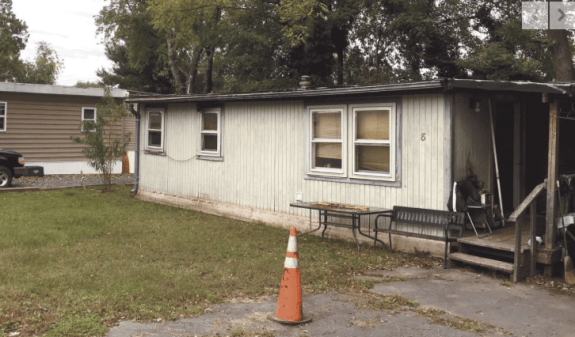 With the improvements to the quality of the community, Turner says that rents may go up by $100 or $150 per month, but points out the property's rate would remain below what he charges in his other communities, or rent for a two-bedroom apartment in the city.
"I expect that the repairs I'm planning will improve the value of the trailers [sic] on the park [sic], making it a better investment for residents," said Turner.
"This is an investment on my part, so there may be some rental increases, and the tenants are aware of it. It has to work for them and has to work for me, and I think we've had a meeting of the minds."
For more on the saga at the East End Mobile Home Park, click here. ##
(Image credits are as shown above, and when provided by third parties, are shared under fair use guidelines.)
Submitted by RC Williams to the Daily Business News for MHProNews.