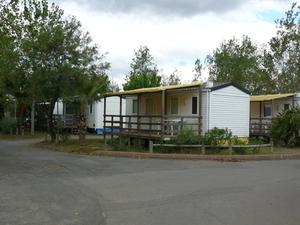 The rights of residents of manufactured home communities (MHCs) will be the topic at a meeting in McKinleyville, California on Sat., June 13 sponsored by two advocacy groups, the Humboldt Mobilehome Owners Coalition and the Golden State Manufactured Homeowners League.
Mary Ella Anderson with the Humboldt group says site rents have increased $57 a month in the last three years, and many of the residents are on fixed incomes, according to times-standard. Golden State is an advocacy group for MHC residents, often opposing rent hikes and redevelopment of communities. The seminar will be held at Ocean West Senior Village in this city on northern California's Pacific coast.
MHProNews understands Anderson when she says, "There's a kind of revolution going on with people seeing mobile home parks as good investments." ##
(Photo credit: sanfranchronicle–manufactured home)

Article submitted by Matthew J. Silver to Daily Business News-MHProNews.