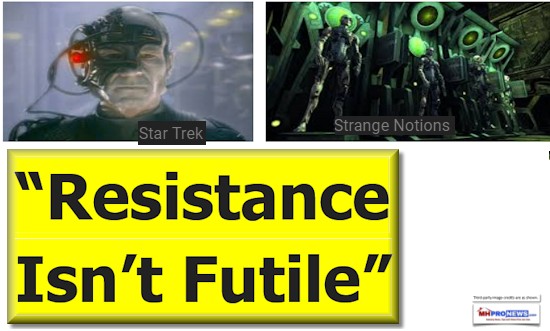 There are millions of sci-fi fans, some of whom will recall Star Trek and the evil empire of the Borg.  The Borg are fictional cybernetic organisms, part machine, part organic sentient life – such as humans. The Borg were a collective, that forced all in their path to join.  The Borg did not permit independent thought or action.
The Borg were seemingly unstoppable. Their mantra was "Resistance is futile." Don't even bother trying.
Today, in manufactured housing – and in other industries too – a few giant companies are dominating to an extent that it raises questions about the harmful impact on creativity, consumers, and other businesses.  From sources as far left as the Nation to as far right as Breitbart, there are voices calling for a regulation – or a breakup – of specific monopolistic corporate giants.
The Nation spotlighted Buffett, and named Clayton, but congressional represenatives and federal officers are also among those checking into similar concerns.
For the just concluded Tunica Show, reports that Clayton Homes is allegedly trying to kill of the show have stirred up independent-minded professionals. Two reports linked below today are related to that topic.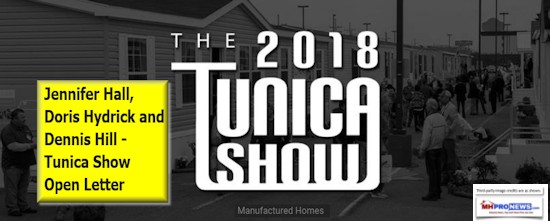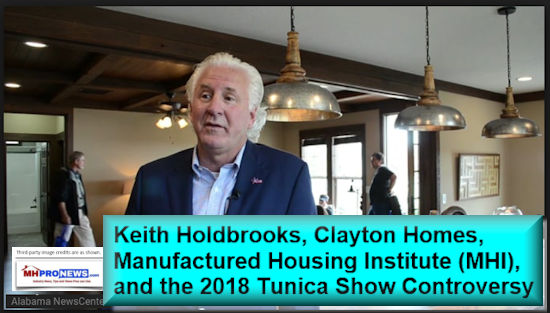 Warren Buffett plainly says that reading and research are part of what has made him successful.  Buffett's very interested in history, and believes most others aren't. These are advantages to Buffett and his brands, including Berkshire Hathaway owned companies deeply involved in manufactured housing.
Buffett takes a long view, and preaches that to his people, as he's said, and as Kevin Clayton has confirmed.
Some believe that Clayton and Buffett are – like the Borg – unstoppable.
But industry pros who recall the late 1990s may remember that Fleetwood and Champion were once thought to be unstoppable too.
Do your own homework.  Ask yourself, why Clayton, MHI et al haven't refuted the concerns and allegations raised by a growing number of sources inside and outside of manufactured housing.
Then based upon a deep understanding, prepare and act accordingly. MHProNews and others are proof that "resistance isn't futile."
"We Provide, You Decide." © (News, industry events, analysis, commentary.)
(Third party image credits are as shown.)
Submitted by Soheyla Kovach to the Daily Business News on MHProNews.

Soheyla is a managing member of LifeStyle Factory Homes, LLC, the parent company to MHProNews, and MHLivingNews.com.