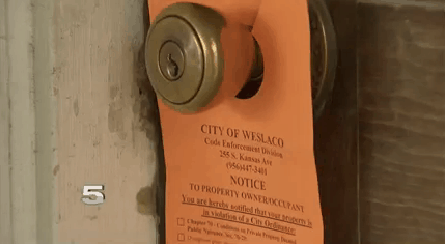 Residents of a Weslaco, Texas manufactured home  and RV community are dealing with code violation notices from city officials.
According to KRGV, Hidalgo County health officials have flagged more than half of the homes and RVs at the Weslaco Trailer Park property in the last week. They said violators are making the properties a dangerous place to live.
"The violations needed immediate attention," said Joe Pedraza, a health official with Weslaco code enforcement.
"Anything between plumbing and electrical violations were cited, including those with units with propane tanks right next to them."
Some residents are unsure why they received violation notices, but they are concerned about potentially losing their homes.
"I'm unsure why my home received a notice last Thursday," said resident Maria Casares.
She said her place isn't perfect, but it's what her family can afford.
"We can't pay more, it won't be enough. We can't afford it. We pay rent and eat with the little we get paid," said Casares.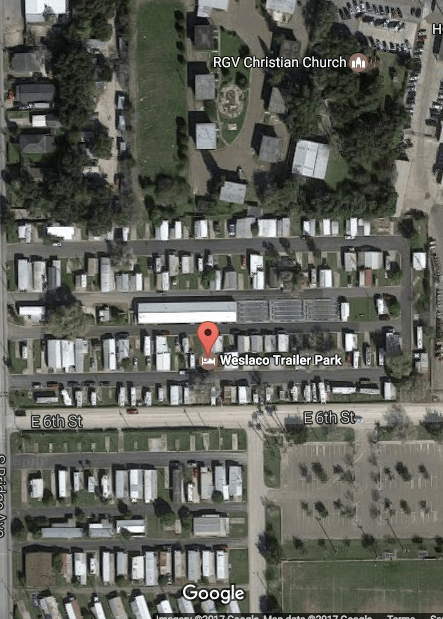 Property owner Tomas Perez said health issues have kept him from spending time on the property. He said he tries staying on top of repairs.
"If something gets broken or pipes get broken, we fix them right away," said Perez.
Perez says six out of the 18 homes in his property are vacant, and they make it harder to afford repairs. Regardless, he said he'd comply with city ordinance.
"I'm willing to fix whatever they tell me I need to do, and whatever I have to spend a little extra money to fix."
Casares also said she and her husband will try to keep up with minor repairs. She said she expects Perez to fix major issues.
"I don't have a problem with him… If he hasn't fixed it it's because he doesn't want to, but he knows what needs fixing here, he knows," she said.
Pedraza said the city had not inspected the property until recently.
"He pays for the power and they never get disconnected. So, therefore, they don't need a reconnect from us to go out there and inspect. That's where the red flags would come up."
Pedraza said the most immediate issues are the electric violations. He said that's on the city's priority list for the property, and if a landlord fails to act on a notice by not tending to repairs, they'll face fines. The fines are tacked on daily until the violation is resolved. ##
(Image credits are as shown above.)

Submitted by RC Williams to the Daily Business News for MHProNews.