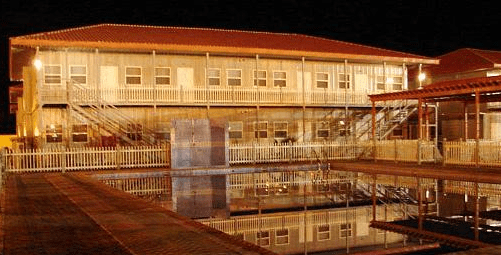 The Board of Directors of Saudi Arabia's Red Sea Housing Services Co., a publicly traded modular housing company, has recommended the distribution of 75 million Saudi Arabia rials (SAR), roughly $20 million at the current exchange rate, as cash dividends for 2013. According to what zawya.com tells MHProNews.com, the board also recommended increasing the company's share capital from 400 million rials (approximately $106.6 million) to 600 million rials (approximately $160 million) by distributing one bonus share for each share owned.
"These recommendations come as result of the Boards effort to maximize shareholders' returns while underlining the company's robust financial performance." said Mohammed Othman Mallawi, Investor Relations Manager, Red Sea Housing Services Co. He added, "In addition to supporting the company's capitalization, the Board's recommendations also complement our long-term growth strategy of expanding current activities, entering new international markets, investing in the construction materials sector, and engaging in affordable housing sector."
Red Sea provides modular workforce accommodations for companies involved in oil, gas, and mining excavation projects in 62 countries, with subsidiaries stretching from the Middle East to western Africa.
(Photo credit: Red Sea Housing Services, Inc.–modular workforce housing)
##