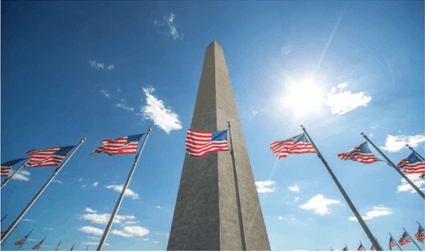 National Federation of Independent Business (NFIB) President and CEO Juanita Duggan and small business leaders from across the U.S. met with President Trump this week, to explain why small business owners have such a big stake in Supreme Court justice nominee, Neil Gorsuch.
The NFIB tells MHProNews that its members understand first-hand the difference that one justice can make, as they were the lead plaintiff in NFIB v. Sebelius, the landmark case against Obamacare.
The controversial law was upheld by a single vote.
In reviewing Gorsuch's record, the NFIB says the organization found him to be consistently tough on regulatory agencies seeking to expand their authority by rewriting the law. In a very influential decision, Judge Gorsuch challenged the Chevron Doctrine, which gives deference to regulatory agencies to interpret laws in ways that expand their power.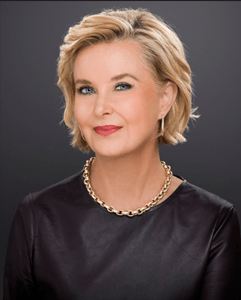 "Earlier this week, President Trump signed an executive order requiring federal agencies to eliminate two regulations for every new one approved," wrote Duggan in a letter to members.
"His actions to reign in excessive regulation is good news for the small business community. Small and independent businesses have been crushed by the aggressive regulations of the past eight years. According to the 2016 NFIB Small Business Problems and Priorities report, overregulation is now the second most important problem for small business owners."
Duggan also addressed President Trump's executive order to revive the Keystone XL Pipeline, and, of great importance to small businesses, tax reform.
"We are very active on tax reform, one of our key priorities for 2017. President Trump and Congressional leadership agree that taxes are far too high for both pass-through businesses and C corporations. The tax code strongly favors large corporations. NFIB believes that no small business should be paying a higher tax rate than Exxon Mobil," said Duggan.
"I have made it clear to Congress and the President's team that tax reform starts with small business. Small business employs 58 million Americans and creates more than half of all jobs. If the purpose of tax reform is to grow the economy and create jobs, then it must focus on small business."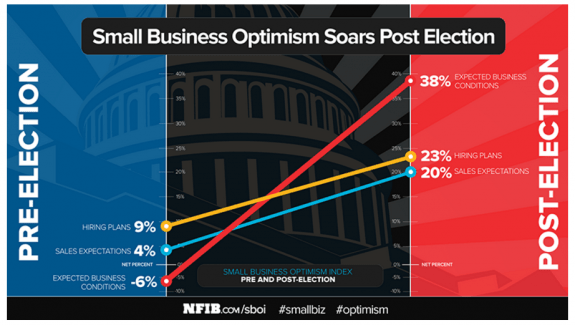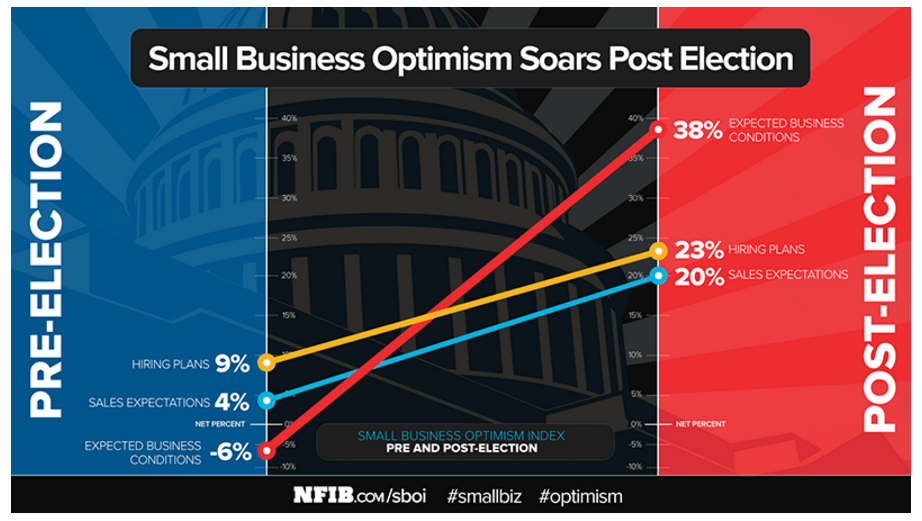 Duggan and the NFIB have been vocal and active leading up to, and after the election of President Trump, including a report last month about small business optimism being at it's highest rate in 37 years.
"We haven't seen numbers like this in a long time," said Duggan. "Small business is ready for a breakout, and that can only mean very good things for the U.S. economy. Business owners are feeling better about taking risks and making investments."
That report is linked here. For more from the NIFB on small business, click here. ##
(Image credits are as shown above.)
Submitted by RC Williams to the Daily Business News for MHProNews.