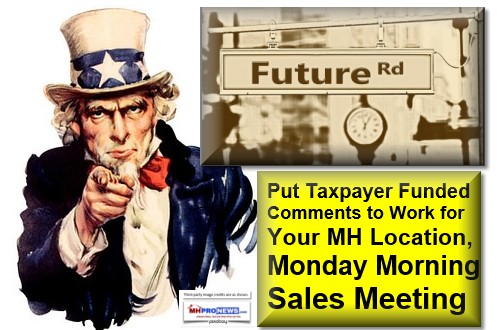 It isn't every day that a U.S. Senator tells America that he grew up in a "trailer park" [sic], and later bought a "mobile home."

And it isn't every day that a world-famous brain surgeon tells America that manufactured homes are "amazing."
Everyone in sales or marketing ought to understand the power of third party testimonials.  What some may – or may not – understand is that the testimonial doesn't have to be specifically about your location or business.
The video below does both of those points. We posted this revised version of this video on YouTube, which you are hereby authorized to use so long as you don't alter the video – which means that you can post it to your website.
The embed code your web developer needs is shown below.
<iframe width="560″ height="315″ src="https://www.youtube.com/embed/BeHn7xxLnh8″ frameborder="0″ allow="autoplay; encrypted-media" allowfullscreen></iframe>
This is simple, and common sense. For maximum benefit, you'll want to post it prominently on your website, and on social media.
Every major decision – and buying a manufactured home is a big one for most people – involves a 'weighing process.'  There are the reasons to do something, and other factors that point to not making the same possible choice. It's stating the obvious. With all of the negative media about MH, you want as much positive to be seen by your prospects.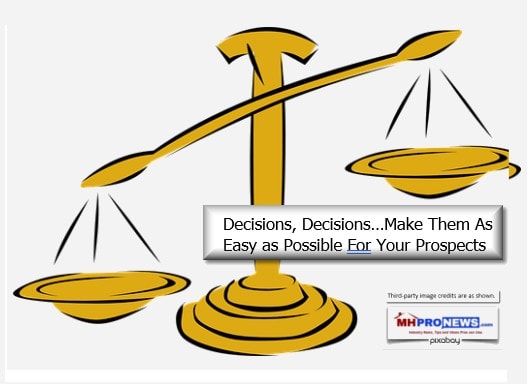 A video like this could be one more reason to that might tip the scales in your favor. The taxpayers pay these gents salaries. Let those tax payer funded comments go to work for you. ## (News, business tips, analysis and commentary.)
(Third Party Images are Provided Under Fair Use Guidelines.)
For manufactured home marketing, sales or professional business development – plus other MH expert or consulting services – click here.


By L. A. "Tony" Kovach. Co-founder of MHLivingNews.com and MHProNews.com.